It was an amazing scene at Braves Field as fans of Star Valley and Jackson filled the stands and the surrounding area in anticipation of an entertaining contest between the #3 Broncs and the #4 Braves.
They were not disappointed.
After a scoreless first quarter, the Braves dominated the second stanza as they scored three touchdowns and notched a safety and led their rivals 22-0 at the break. Taft McClure hit Chase Stewart and Jacob Hodges on a pair of long touchdown passes and Conner Hart scored a rushing touchdown. Kysen Hebdon compiled three sacks including the safety. McClure was very efficient and accurate in the first half as the passing game led the way including a 9-catch 123-yard evening for Winston Green.
Just as the second quarter was all Star Valley, the third quarter was all Jackson as the Broncs scored out of the locker room on a long touchdown pass from Sadler Smith to Colter Dawson. McClure had a pass tipped at the  line which was intercepted by Dawson which set up another drive that ended with a Smith rushing touchdown.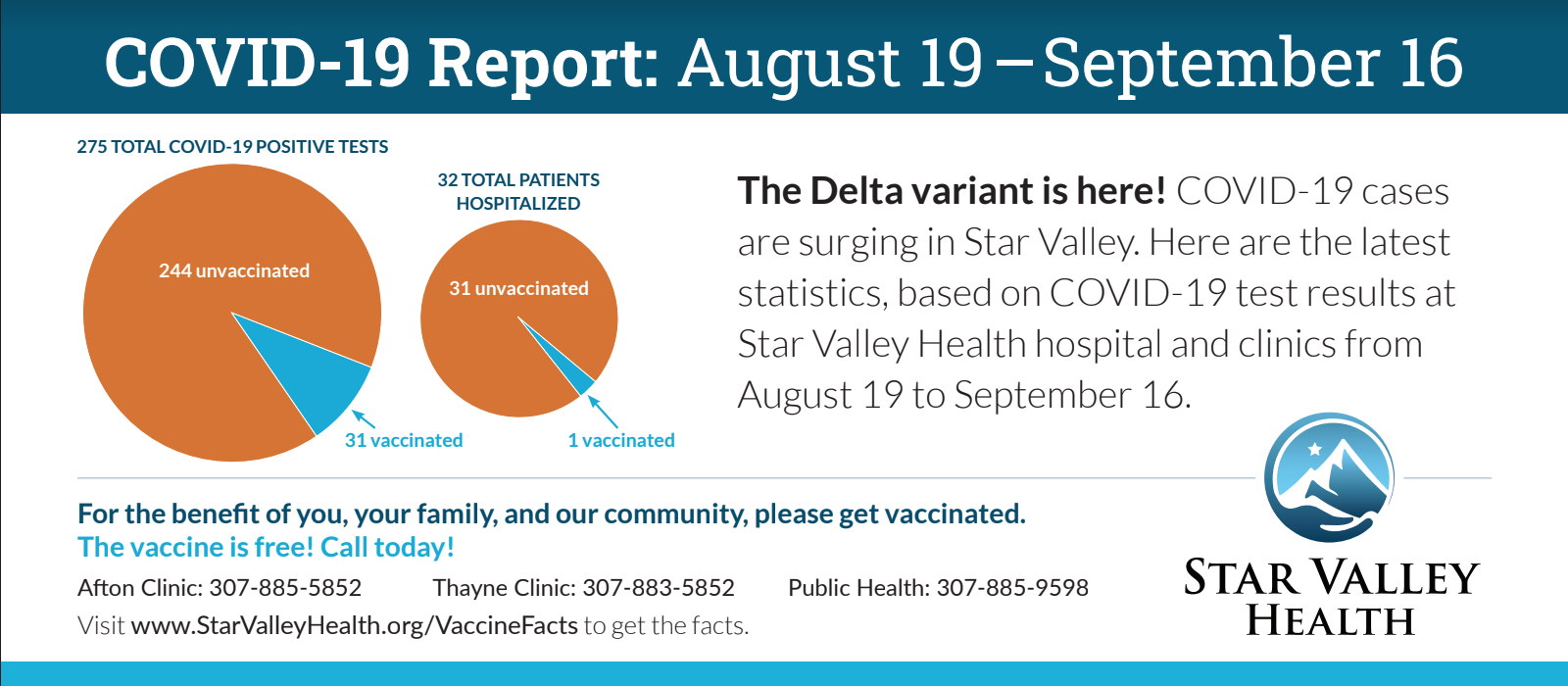 Leading 22-14 in the fourth with just over five minutes left the Braves threw the ball from inside their own 20-yard line and were picked off at midfield. The Broncs capitalized with another rushing score by Smith after a determined set of plays from Brody Hasenack. The two-point conversion was no good and the Braves led 22-21. Hasenack finished the evening with 116 combined yards.
Star Valley burned a couple of minutes but the Broncs took over again. Facing fourth and 19, Smith found Dawson on a 30-yard strike which set up the go-ahead score to Sam Scott as Jackson completed the comeback and won 28-22.
The loss put the Braves at (2-3)(0-1) while the Broncs improved to (4-1)(1-0). Star Valley will be at home again next Friday as they host the Powell Panthers (3-1)(0-1).
Let us know what you think!