Casper snowmobiler dies on Togwotee Pass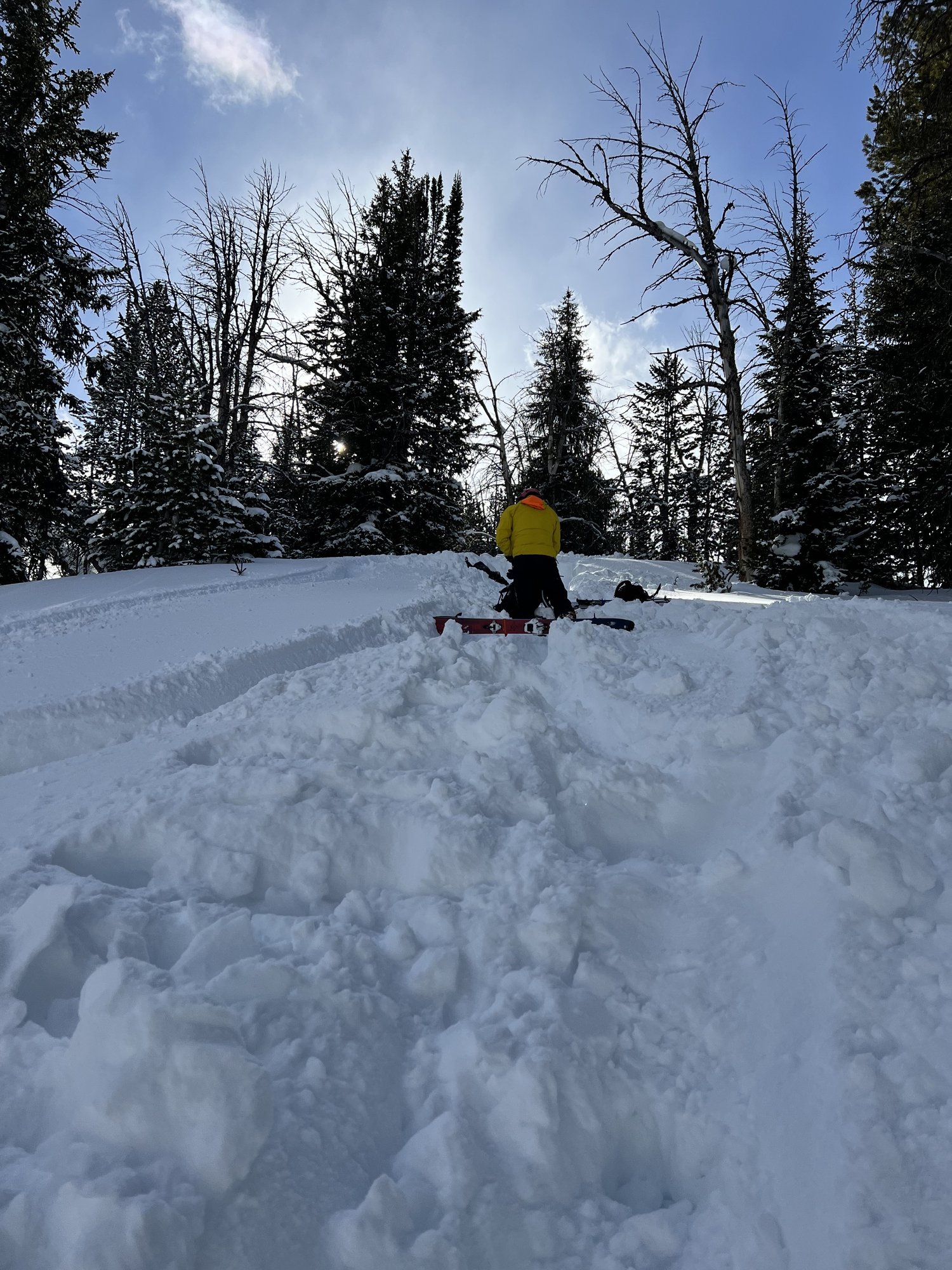 JACKSON (WNE) — Joshua Holder, a 42-year-old Casper man, was killed Sunday afternoon on Togwotee Pass after his sledding partner found him pinned under his snowmobile in the snow.
It's not clear how the sled ended up on top of him, said Matt Hansen, the Teton County Search and Rescue Foundation's communications director. Holder and his partner separated shortly before the accident. It's also not clear how, exactly, Holder died.
Teton County Coroner Brent Blue said his office hadn't determined a cause of death by press time Monday.
The accident was also not avalanche-related. Hansen said first responders didn't see a debris path or any other signs of instability in the area where Holder was found. They did, however, find deep, sugary, unconsolidated snow beneath his snowmobile.
Teton County Search and Rescue "has responded to accidents like this before where snowmobilers get upside down underneath their snowmobile," Hansen said. "Sometimes they make it out, sometimes they don't."
Before the most recent accident, Holder and his partner lost sight of one another while riding near the X Trail, a spur of the larger Continental Divide Trail on Togwotee Pass. When Holder's partner found him pinned under his snowmobile, he sent out an SOS alert on a satellite device which mobilized Search and Rescue into the field with snowmobiles and a helicopter.
They were joined by the Teton County Sheriff's Office and Jackson Hole Fire/EMS.
On scene, responders determined Holder was dead and that his death had not been caused by a slide.
Hansen said it's critical to keep "an eye on each other," and make sure "you know where your partner is."
Let us know what you think!
Tagged:
Joshua Holder
Teton County Coroner Brent Blue
Teton County Search and Rescue
Togwotee Pass