Casting Call! Could Dad run the household on reality TV for $20K?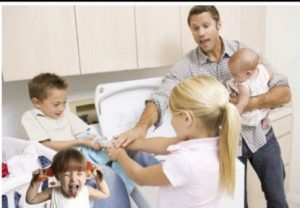 Lonestar's song "Mr. Mom" is all too familiar for some families when Dad is left alone and in charge.
"There's bubblegum in the baby's hair
Sweet potatoes in my lazy chair
Been crazy all day long
And it's only Monday, Mr. mom."
But now, leaving Dad in charge could earn the family $20,000.
The producers of Undercover Boss are now casting families for a reality TV show where Mom takes a break from managing the home, leaving Dad fully responsible on his own.  For one week, cameras will capture Dad & the kids doing their best to survive without Mom.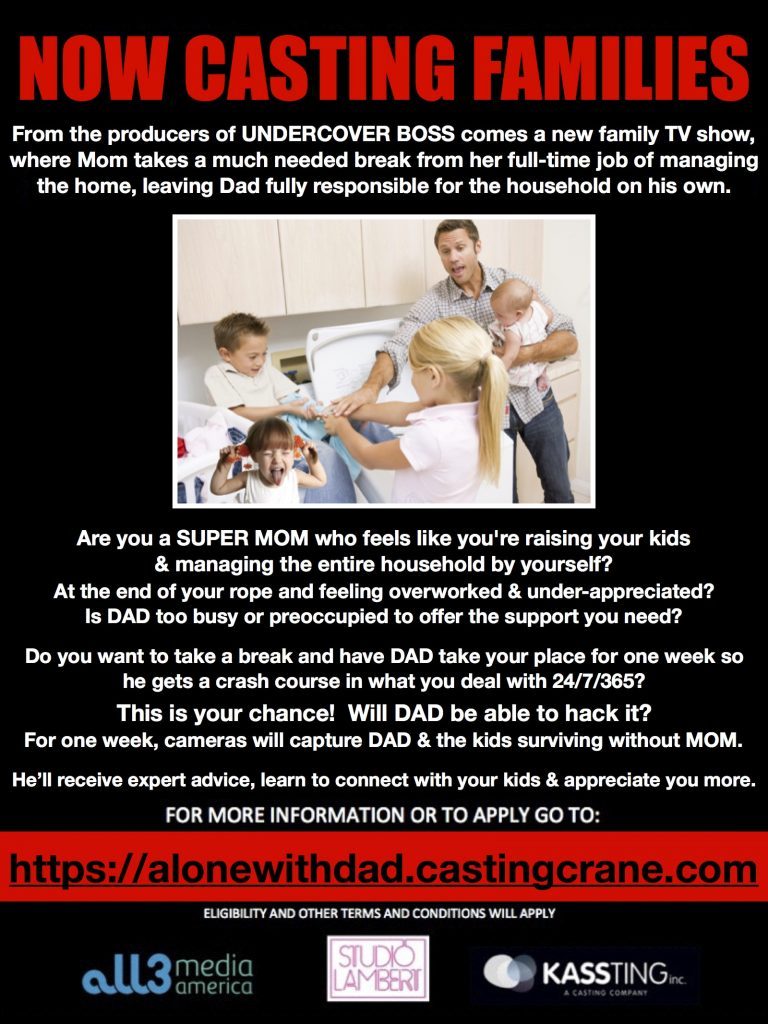 Let us know what you think!
Tagged:
All 3 Media America
Kassting
Lonestar
Mr. Mom
Undercover Boss