Casting Call for "Trouble on the Double"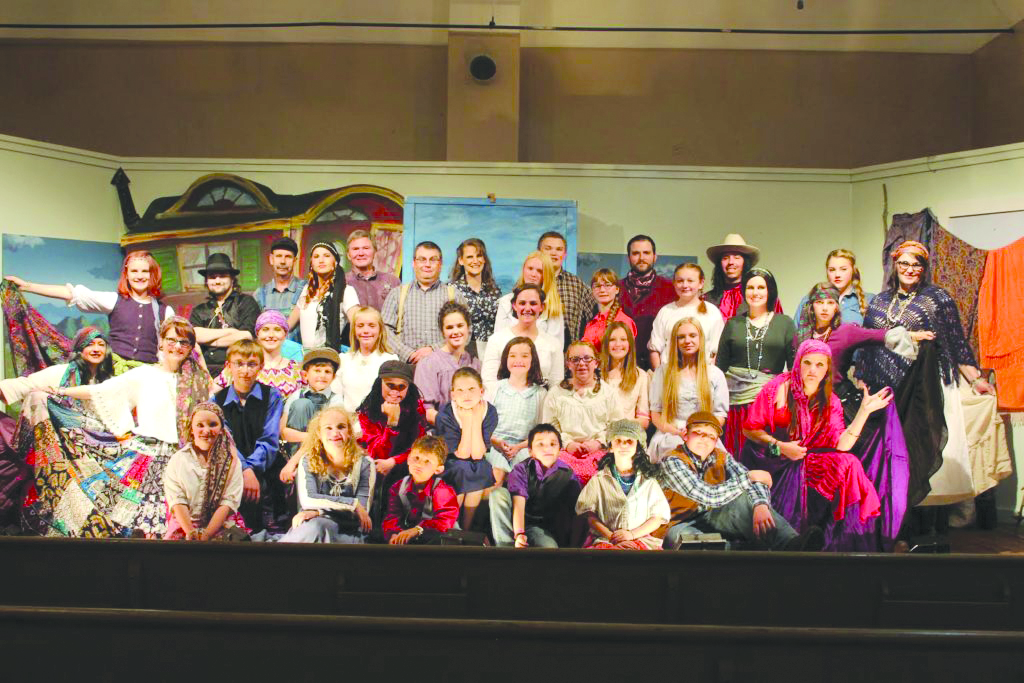 • Come act in a brand-new play that includes a shootout and a confusing, yet comical, love affair.
By Breanna Call
Get ready to take to the stage in the never-before-seen play "Trouble on the Double". Auditions are coming up on Saturday, April 30, at the Rock Church. Kristin Bringhurst, director of the play, says, "Usually we cycle through plays we have done in the past, but this is new." Written by Traci Sellers, the play will be performed for the first time this July.
Plays at the Rock are focused on the rich history of Star Valley with some added fictional liberties. "Trouble on the Double" is no exception. Sellers says, "[It] is an account of the town of Thayne's first and only shootout. Town Marshall Orlan White apprehended two armed robbers in the dead of night. The mostly fictional play also includes a whimsical romance as Orlan's two eldest daughters each fall in love with two brothers who work for their family as hired hands. The trouble is that each brother and each sister believe they are in love with the same person!"
Auditions will be held at the Rock Church from 1 p.m. to 4 p.m. No appointment is required. Come prepared to sing a song and read lines. If you can't make this time, you can contact Bringhurst at (307) 887-8689 or Eileen Humphries at (406) 799-3212. Also reach out to them if you would like to help with the play but are not interested in acting.
The play has 16 cast members, but each part will be cast twice, so there are 32 opportunities to be cast in the play. Doubling the cast members allows for flexibility when it comes to performing the play. "Every cast member has a double, so they only have to do half of the shows. People can decide with their double what schedule they want," Bringhurst explains. If you're schedule doesn't allow for you to perform every weekend, you can switch off with your double so the show is never in jeopardy.
Bringhurst adds, "There's also a scene for townspeople that don't have parts." So if all cast positions have been filled, there is still room for everyone who auditions to participate in the play. "We want people of all ages," says Bringhurst, noting plays have included actors as young as seven. Practices will be held at the Rock Church every Wednesday and Thursday in May and June from 6:30 p.m. to 8:30 p.m.
"Trouble on the Double" will be performed every Friday and Saturday this July. The show starts at 7:30 p.m. and includes a pre-show that features other talent from Star Valley. The doors open at 7 p.m. You can buy tickets at the door and seats are first come, first served.
"Lots of fun and laughs are in store at the old Rock Church this summer," says Sellers. "We have a great time, and we hope everyone will come and check it out," says Bringhurst.

Let us know what you think!
Tagged:
"Trouble on the Double"
Eileen Humphries
Kristin Bringhurst
Rock Church Summer Theater