Chase ends in head-on collision, arrest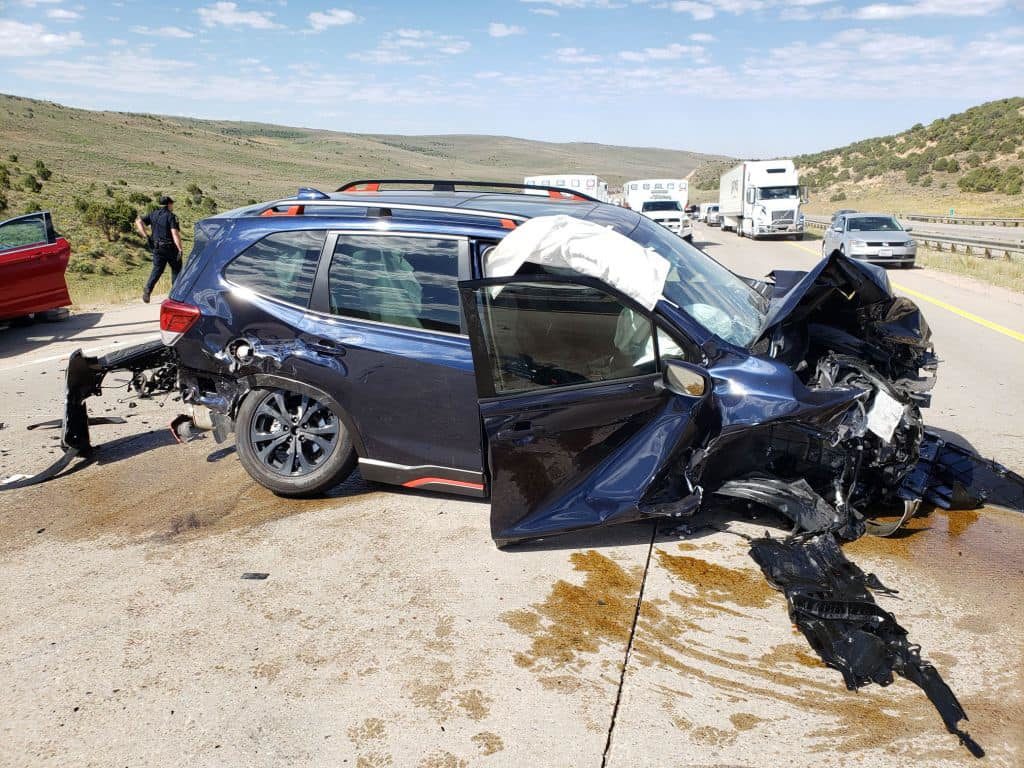 ———————-
EVANSTON (WNE) — Three people were hospitalized on Saturday, Aug. 1, and a Utah man was arrested following a head-on collision on Interstate 80 just east of Evanston.
According to a Facebook post by Uinta County Fire and Ambulance, three people were transported to Evanston Regional Hospital, where they were treated for non-life-threatening injuries. Four other people were treated and released at the scene.
The Wyoming Highway Patrol arrested 24-year-old Zachary Talbot, of Utah, after he allegedly led law enforcement on a short high-speed chase. WHP Lt. Matt Arnell told the Uinta County Herald that Talbot was clocked going 91 mph as he came up behind a trooper, who slowed down to let the vehicle pass around milepost 17. Once the trooper turned on his emergency lights, Arnell said the suspect increased his speed to about 130 mph.
Arnell said the vehicle, a red Chevrolet Impala, was listed as stolen out of Utah. The chase continued until milepost 13, where Arnell said Talbot exited I-80.

"He proceeded up to exit 13, went up under the interstate then went on the off-ramp on eastbound I-80," Arnell said, traveling against traffic.
The vehicle collided head-on with an SUV shortly after.
Arnell said Talbot admitted to using heroin, methamphetamine and marijuana.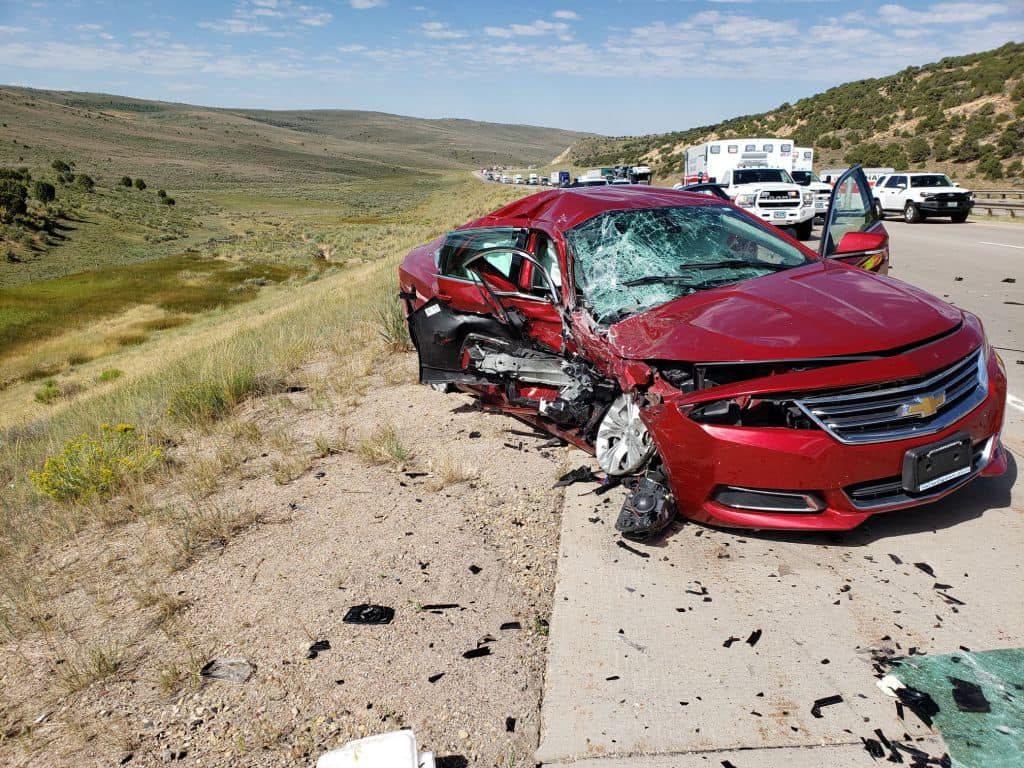 Let us know what you think!
Tagged:
Interstate-80
Lt. Matt Arnell
Uinta County Fire and Ambulance
Uinta County Herald
Wyoming Highway Patrol
Zachary Talbot