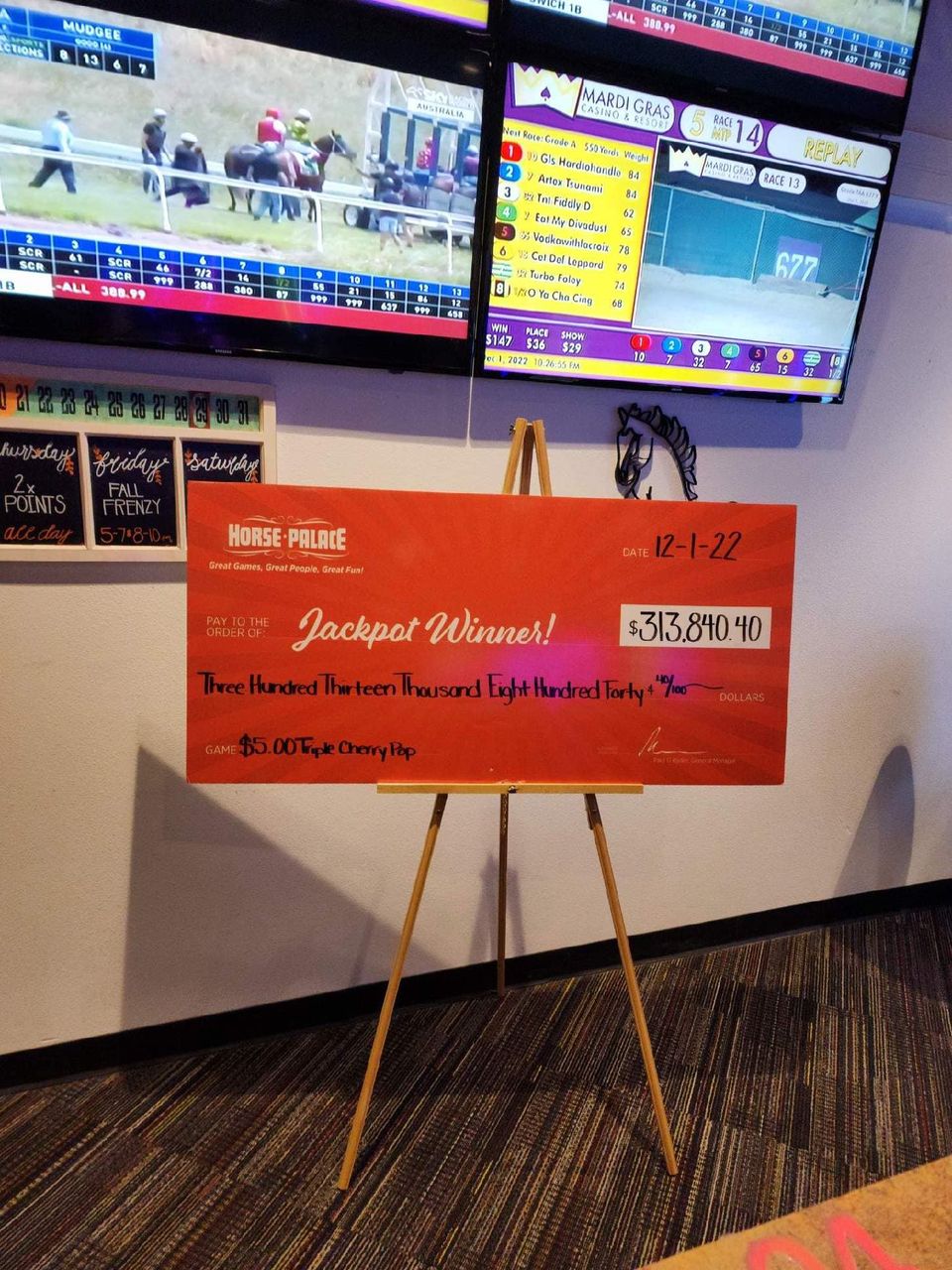 CHEYENNE – A Cheyenne resident hit a $313,840 jackpot Dec. 1, at the Cheyenne Horse Palace. The Cheyenne Horse Palace player, who does not wish to be identified, won the jackpot Thursday evening while playing a Historical Horse Racing (HHR) game at Horse Palace's Dell Range location.
"My Christmas dreams have come true," said the winner from Cheyenne. "I am very blessed and plan to help my immediate family. Now, I can retire. I am so very grateful, and I love the Horse Palace."
"Wyoming Horse Racing is thrilled for our big winner from Cheyenne," said General Manager of Wyoming Horse Racing Steve Jimenez. The big win comes on the heels of a massive $798,549 jackpot won in Evanston this summer, which was the largest HHR jackpot win in Wyoming's history. "We share in our winners' excitement every time," Jimenez said.
"We are proud of Horse Palace's ability to offer the biggest jackpots in the state," said Nick Hughes, President of Wyoming Horse Racing. "Our Horse Palace locations are a part of the significant development in Wyoming's horse industry, and we look forward to continuing to build the equine sector's prosperity."
HHR terminals are powered by an archive of horse races that have already been run, like those hosted by Wyoming Horse Racing at Sweetwater Downs in Rock Springs. Historical Horse Racing's tie to live racing is creating substantial growth for the equine sector and rural economic development in the state.
Wyoming Horse Racing owns nine Horse Palace locations throughout Wyoming and continues to bring a fresh focus to each community with the newest and most popular games — with the biggest jackpots. The company is committed to a responsible approach, fresh focus, a dedication to horse racing and continued stewardship and investment in the hospitality and agri-business sectors in Wyoming.
Let us know what you think!
Tagged:
Cheyenne Horse Palace
Historical Horse Racing
Steve Jimenez