Circle H and Jacknife Ranches earn top honors in Best Beef contest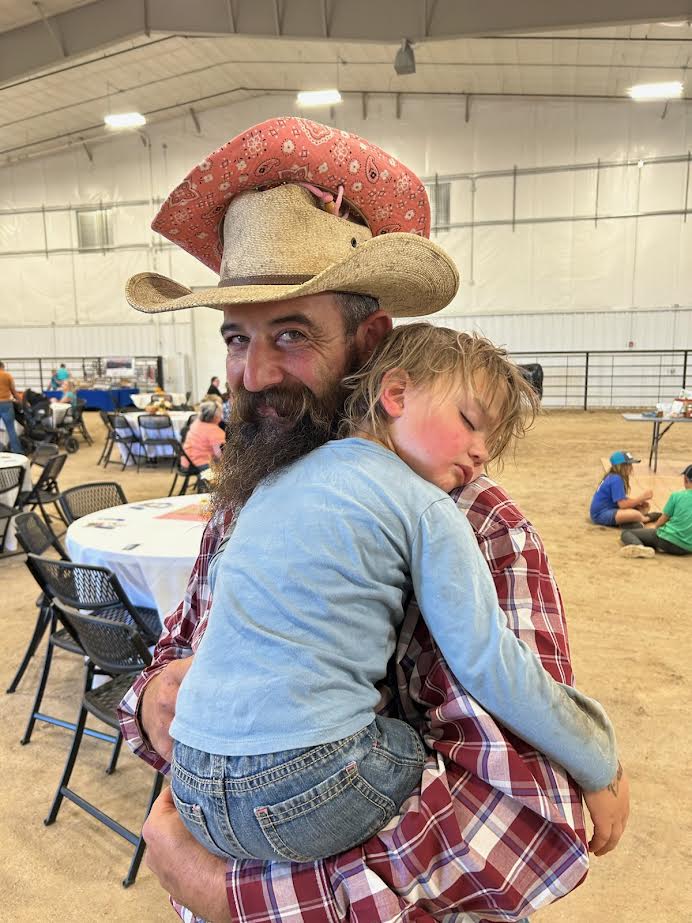 • These two local ranches placed in the top three of ten, state-wide.
Two local beef production ranches took home top honors  at the 4th Annual Rendezvous City Beef Roundup Saturday, August 26 at the Central Wyoming College Ag and Equine Center in Riverton.  Circle H Ranch in Smoot took home the 2nd place honor, with Jacknife Ranch in Freedom following in 3rd place. Beef produced by both ranches held up against eight other high-ranking Wyoming beef production ranches with ratings on taste, texture, and smell.
Victor Hardesty, with Circle H, was pleased with the placing of their Wagyu beef for the second year in a row, particularly since Circle H beef is finished entirely on grass and forage. "I was very happy with our placing because everyone brought amazing beef."
The Hardesty Family consists of Victor, and his wife Dani, with their four children, Ari, Ian, Vincent, and Ziva, who work the ranch together.  "Our family had a great time. We hung out with Jackknife pretty much the whole time and I think they are awesome. They're my cup of tea."
Dinner guests serve as judges for the competition, judging 10 pieces of New York Strip Steak identified to them only by number.  "Circle H and Jacknife were competing against each other, but we agreed on the top three and we were right!"
Coralia Robinson, with Jacknife Ranch, attended with her husband, Johnny and father-in-law, JP.  Jacknife raises Angus Cross beef.  She especially enjoyed the association with old and new friends. "We hung out with all the people we have met there before and hung out with some new people and just talked to different producers. We spent a lot of time with the Circle H during the weekend, which was really great. It was really neat to have them take second place and us have third place. It made us feel good about Star Valley."
In her conversations with other producers throughout the state, Robinson recognized that Star Valley ranchers have a unique blessing.  "We are so lucky that we have the Star Valley Meat Block in Thayne as our processor. So many of these different producers are hauling their beef and cattle four or five hours to go to a processor, that they may or may not have great communication with or even be happy with, but it's the closest one to them that they can use. It made me feel so grateful that we have such an awesome USDA butcher in our town. That was really cool. Both us and Circle H talked about how lucky we are to have a great facility like that so close by."
Learning more about beef and business is an important aspect of the Roundup for Coralia. This year, she learned a lot about connecting with her customers.  "It's always up to us to educate our customers and consumers about the benefits of knowing where your beef comes from and appreciating the quality of homegrown beef.  We are grateful for all of our customers and the relationship we have with everybody and with the Star Valley Meat Block, the good people there.  We're just grateful for everybody's support."
Attending the Roundup is highly recommended by the Hardesty's. Seating is limited, so put it on your calendar for next year and get your tickets early,  "The people there are just more of us.  I saw an ad that said, 'Livestock brings families together', and it's true. Livestock is what we are. It's what Wyoming has been, and what we need to bring back.  I really encourage everybody in the valley to come."
Let us know what you think!
Tagged:
Central Wyoming College
Circle H Ranch
Coralia Robinson
Jacknife Rance
Rendezvous City Beef Rundup
Victory Hardesty