Climb Wyoming aims to place single-moms in higher wage jobs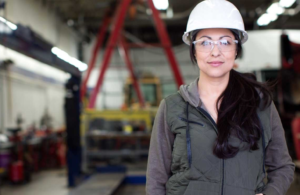 Climb Wyoming is preparing for another career training series. An information meeting about the program has been scheduled for Star Valley on Wednesday, September 4 at 5 p.m. at Northern Title (located at 305 South Washington Street, Suite 1 in Afton).
Information meetings have also been scheduled for Jackson on September 3 and Pinedale on September 5.
According to Christy Thomas, assistant program director for Climb, the mission of Climb Wyoming is to help "low-income, single mothers discover self-sufficiency through career training and placement."
"We'll place you in a job that fits your strengths and priorities in a variety of settings, including professional offices, construction, medical and more," Thomas said. "We work with moms in Teton, Sublette and Lincoln Counties."
Information on the Climb Wyoming program is available on Facebook and by visiting climbready.org.
"Our information meeting is the best way to learn about the program," Thomas said.

Let us know what you think!
Tagged:
Climb Wyoming
lincoln county
Sublette County
Teton County