Climbing death on the Grand Teton follows wet, icy alpine summer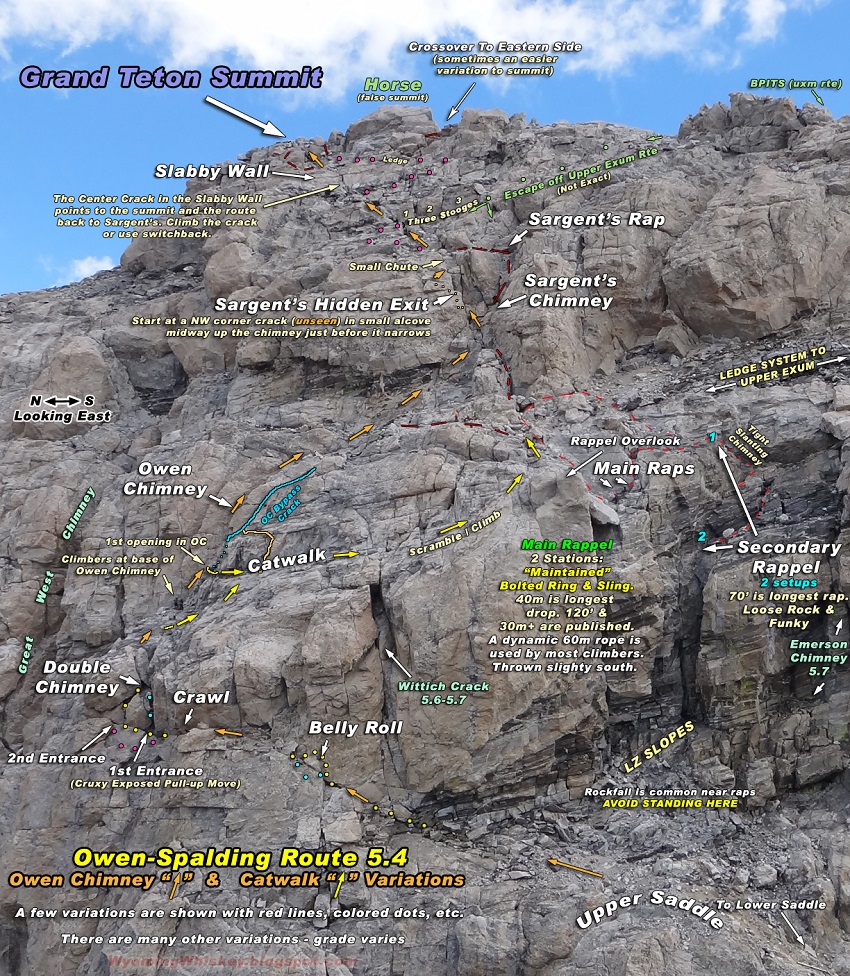 JACKSON (WNE) — Braydan Paul DuRee, 40, of Kuna, Idaho, died in a climbing accident Thursday in Grand Teton National Park.
DuRee's death occurred on the Owen-Spalding route, the most popular ascent of the Grand Teton. Why, exactly, he fell is unclear. But the accident comes after a particularly snowy year that deposited long-lasting snowfields above some of the regularly climbed formations on the route. As the snow has melted, it has dripped water into the chimneys, making them wet, at times, during the day — and coating them with verglas, or a thin layer of ice, in the early hours of morning.
"There's still enough snow above the Owen Chimney and a few spots on the O-S that it's providing water and melting material during the day," said Exum Mountain Guide Jessica Baker. "It's freezing at night and it's verglas in the morning."
That's changing, Baker said, and the mountain is trending toward more ice-free summer conditions. But when trail runners have called to ask if the route is snow-free, Baker has said "not fully." Runners often ascend the exposed route without ropes.
DuRee was ascending the Owen Chimney, one of the hardest parts of the Owen-Spalding route, when he fell around 11:35 a.m. Thursday.
The climber fell between 20 and 50 feet, suffered significant injuries and was pronounced dead when the Jenny Lake Rangers, Grand Teton's climbing rangers, arrived on scene.
Grand Teton spokesman C.J. Adams said DuRee was wearing a helmet and using a rope.
DuRee was with a private party, and leading the route when he fell.
Let us know what you think!
Tagged:
Brandon Paul DuRee
Grand Teton National Park
Guide Jessica Baker
Owen Chimney
Owen-Spalding route