Cody mayor works to calm controversy as temple discussion delayed again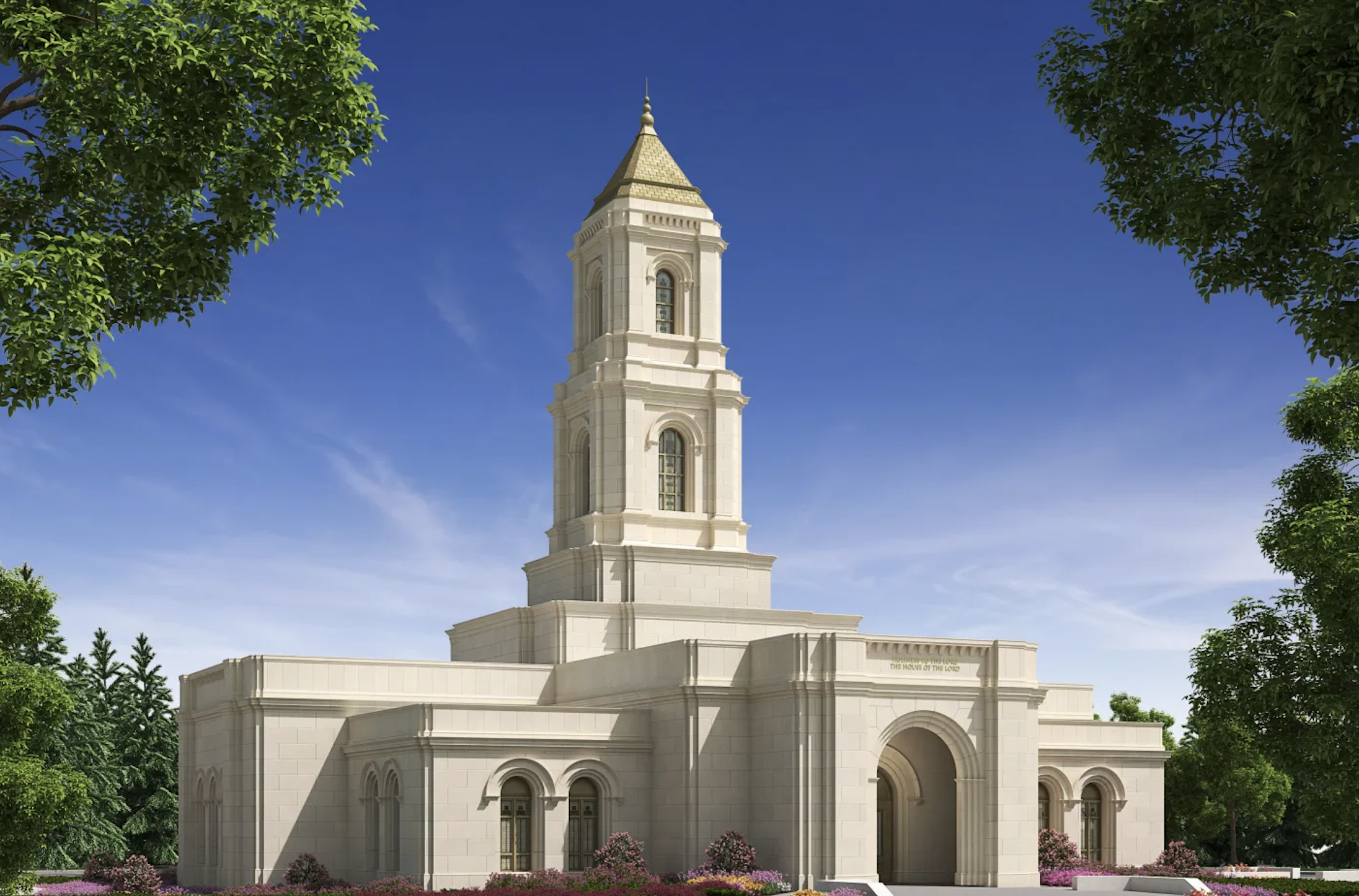 CODY (WNE) — Components for the Cody temple proposed by The Church of Jesus Christ of Latter-day Saints have been confirmed by local LDS leaders to be stacked behind the Y-Tex building on Big Horn Avenue.
The modules appeared at least a month before the LDS submitted its site plan application to locate the temple off Skyline Drive in May, said Terry Skinner, a member of the Protect Our Cody Neighborhoods group that opposes the temple's proposed site.
Several issues related to the Cody temple — including a special exemption application related to the building's height, a conditional use permit and a commercial site plan — were on the agenda of the city's July 11 Planning and Zoning Board meeting, but the applicant requested a postponement, board chair Carson Rowley said.
Rowley anticipates the issues will be discussed at the board's July 25 meeting.
In the meantime, due to the controversy that's developed over the proposed location, Cody Mayor Matt Hall last week convened a meeting with representatives of Skinner's group and the LDS project manager "to start a dialogue," he said.
"It was a good conversation, everyone articulated their positions," Hall said. "The next step is up to them."
Hall added that everyone is concerned about "the narrative getting churned" and how the temple discussion "is dividing the community." He's hoping to repair it.
"I'm quite concerned about the community and the health of the community," he said.
Something may come of Hall's effort, Skinner said July 17, yet he noted that the whole issue should have been addressed sooner.
The City Planning and Zoning Board first discussed the temple's applications in a June 15 meeting, and decisions have been tabled and postponed on several occasions.
Let us know what you think!