Cody woman convicted of murder for role in toddler's death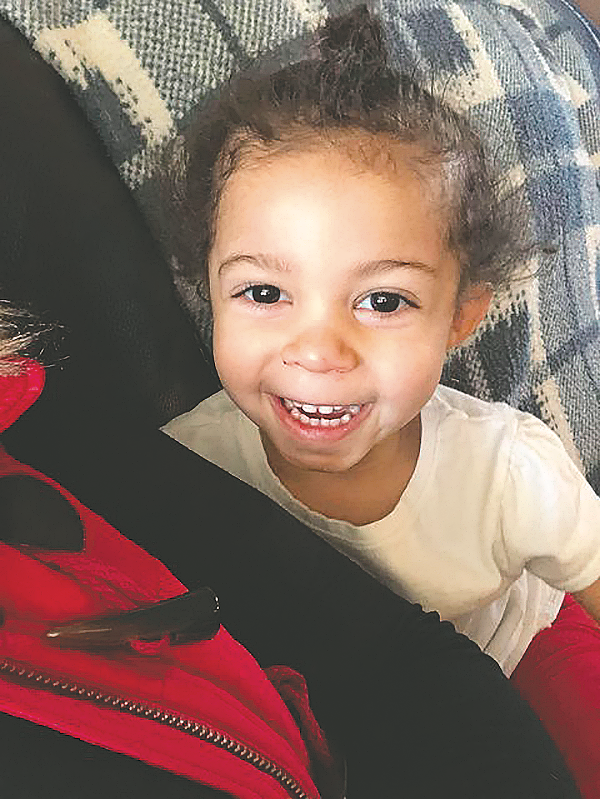 By CJ Baker
Powell Tribune
Via- Wyoming News Exchange
POWELL — A jury convicted a Cody woman of first-degree murder last week, finding that she caused the death of a toddler in 2021 by failing to seek life-saving care for the girl. Carolyn Aune, 30, now faces a life sentence. 
Aune took the witness stand in Park County District Court on Wednesday, a day before the jury's decision, telling jurors she was not responsible for 2-year-old Paisleigh Williams' death. Aune said it was Moshe Williams, Paisleigh's father and Aune's then-boyfriend, who abused the toddler by stomping on her stomach the day before she died. 
Aune acknowledged that she didn't help Paisleigh after the incident, but said that was because she hadn't realized how seriously the child was injured.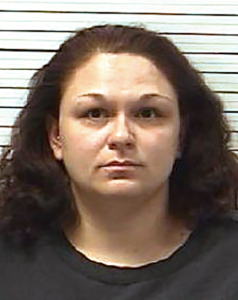 "If I did, I would have done something, whether she was my child or not," Aune testified. 
However, in an intense cross-examination and a later closing argument, Deputy Park County Prosecuting Attorney Jack Hatfield made the case that Aune was not telling the truth and minimizing her role in Paisleigh's killing. 
Aune admitted to lying to investigators about her knowledge of Paisleigh's injuries — something people do "because they're guilty," Hatfield charged, adding, "That's exactly what she is." 
He presented two separate theories of the case for the jury to consider. 
The first was that Aune "intentionally" injured the child by inflicting the fatal blow on March 26, 2021, but jurors rejected that theory. 
Although law enforcement officials presented some circumstantial evidence — such as the fact that Paisleigh began suffering bruises and other injuries around the same time that Aune began babysitting her — they had no direct evidence that Aune had hurt Paisleigh.
 "There's been nothing from any witness that saw her [Aune] touch Paisleigh in any manner that would be violent," said Elisabeth Trefonas, Aune's court-appointed defense attorney. 
She noted that Williams was overheard on jail calls saying he was "100%" sure Aune had not hurt Paisleigh. 
However, after the nine days of trial and five hours of deliberation, the jury unanimously convicted Aune on prosecutors' second theory: That she "recklessly inflicted physical injury" to Paisleigh by failing to seek medical attention for her in the hours that followed the blow to her stomach. 
Dr. Kathryn Wells, a child abuse expert at Children's Hospital Colorado in Denver where Paisleigh was treated, testified that the child's life could have been saved if care had been sought earlier. 
Wells also said the toddler's injuries would have been obvious and worsened over a period of time.
 "… To a reasonable caregiver, these injuries would have been recognized as being something not right. And she would have been very, very, very sick for several hours if not more than a day," Wells said. "And I think a reasonable caregiver would have tried to seek care for her." 
Aune and her attorney contended she had no way of knowing the extent of Paisleigh's injuries from the "stomp" and thought the child was only suffering from an earlier stomach bug. 
Jurors, however, were unpersuaded. 
Williams — who declined to testify at Aune's trial — is set to be separately tried for first degree murder at a later date.
An unclear series of events
It was soon after Williams brought his unresponsive daughter to the West Park Hospital Emergency Room on the afternoon of March 27, 2021 that law enforcement officials and medical professionals decided it was a case of child abuse, but determining exactly what happened to Paisleigh proved elusive. 
They found that the fatal injury appeared to have been inflicted sometime on Friday, March 26 and involved some kind of blunt force to the abdomen that severed a portion of the child's intestines, known as the duodenum. 
By the time the 2-year-old was brought to the hospital, a significant amount of material from her intestines had spilled into her body and become infected, causing sepsis, experts said. Dr. Wells said the child's condition had deteriorated to the point that he blood was no longer clotting properly. She died on April 4, 2021. 
"I think the medical teams that cared for Paisleigh really did everything they could do," Wells testified. "She was very, very sick." 
In addition to the internal injuries, Paisleigh's body was covered with bruises, including on her back and head. 
When Cody police questioned Williams and Aune about what had happened, the couple had no explanation for the toddler's condition, court records say; they offered various theories that officers found implausible while pointing fingers at each other. 
Aune and Williams remained free for several days as the investigation continued. 
While Paisleigh was still fighting for her life in Denver, an off duty member of the Park County Sheriff's Office reportedly saw Aune at the Cody Steakhouse. 
Then-detention deputy Joe Commins testified he overheard Aune saying that the Cody police officer who interviewed her "doesn't know s—." 
During her own testimony, Aune disputed ever saying that, asserting Commins "could have literally made up anything" to aid the investigation. 
Aune shared a generally dim view of law enforcement during her testimony. She said officers "did absolutely nothing" when she tried to report unrelated allegations in the past. That history and specific discomfort with the tone and skepticism expressed by the Cody police officers who interviewed her meant there was "no reason for me to be honest with law enforcement at that time," Aune testified. 
In those initial interviews, she told officers she had no idea how Paisleigh had been injured. However, she gave a detailed, revised account on Wednesday. 
'It was shocking'
Aune told jurors that around 4:30 p.m. on March 26, Williams revived an ongoing argument about the way she disciplined her children. According to Aune, Williams wanted her to spank her kids when they misbehaved, but she would not. 
This argument escalated, she said, and Williams walked toward her in a "threatening" way. Aune said she shouted that "if he wanted to f—ing hit me then to f—ing hit me." The dispute culminated in Williams flipping over the kitchen table, Aune said, and ended when she walked away. 
Later, around 7:30 p.m., she said she bathed her two youngest girls and Paisleigh, while Williams stood by. Aune and her girls eventually left the bathroom, but Paisleigh and Williams kept returning to the tub, because the toddler kept throwing up, Aune testified. 
She eventually heard whining in the bathroom and entered to see Paisleigh with her head in the toilet, with Williams just standing by. 
"I said, 'What the f— is going on here?' because it was shocking," Aune said. 
She said she scooped up Paisleigh and laid her on the floor. When Williams said the situation was none of Aune's business, she said she shoved him and he pushed back. She then punched him twice in the chest, according to her testimony, while Williams just stood there. Aune left the bathroom, she said, because she wanted to escort one of her daughters away from the situation. 
However, Aune said she turned just in time to see Williams "stomp" on Paisleigh's belly as the child laid on the floor. 
"It seemed like it was a frustrated stomp, not necessarily something that was meant to do damage," Aune said. 
She said Paisleigh didn't cry from the blow and that the only sound was air escaping from the child's mouth. Aune said Paisleigh didn't cry or throw up overnight, either. 
At bedtime later, when she and Williams prayed with their children, Paisleigh "seemed fine," Aune testified. 
Around 6 a.m. on Saturday, March 27, Aune said she did see what appeared to be diarrhea in Paisleigh's bed — Dr. Wells said it looked more like bile-laden vomit — and alerted Williams. 
Aune said she wasn't particularly concerned and that she didn't see Paisleigh for several hours after that. For instance, from 6 a.m. to 9:45 a.m., Aune said she was busy getting her kids ready to leave Williams' three-bedroom, one-bathroom apartment for an appointment. They didn't return until around 11 a.m., when Paisleigh was reportedly sleeping. 
It was only around noon — after Williams found Paisleigh unresponsive — that Aune said she saw the girl's condition had deteriorated. And even then, Aune said she didn't see the severe bruises on the child's back and head that officers would document at the ER. 
"She could not know the extent of Paisleigh's injuries," Trefonas argued in closing. "She did not know." 
The defense attorney also argued that Aune did not have "physical custody or control" of Paisleigh and was not responsible for her welfare — a prerequisite to proving child abuse and, in turn, felony murder. 
"If he [Williams] was there, he dealt with his children," Aune said, adding that the arrangement "helped on my being overwhelmed or anything like that." 
However, she acknowledged caring for Paisleigh and Williams' younger son on mornings he was at work and intervening at other times. 
For instance, beyond pulling Paisleigh out of the toilet, she testified that around 11 p.m. that night she woke Williams to say that his son was wheezing. Williams took the boy to the ER, where he was determined to be fine, but authorities believe the incident was intended to create an alibi. 
"If you had this level of concern for [the boy], why didn't you at least have that same level of concern for Paisleigh?" Hatfield asked Aune during cross-examination. 
"Because [the boy] was making noises that were concerning. Paisleigh was not," Aune said. 
Making sense of a tragedy
Hatfield would later suggest that account made no sense, noting the pain Paisleigh would have felt from the gut punch. He also honed in on Aune's admission that she lied to law enforcement, questioning why she hesitated to tell the truth but offered up inaccurate information. 
For instance, Williams had suggested that Paisleigh's bruises might have been inflicted by one of Aune's children while sleepwalking. Aune said she didn't think that was true, but she repeated the theory to police. 
"I wanted to see if they thought it was likely," Aune offered on cross-examination, noting that officers were "looking for information" and had asked for everything she knew. 
"So you gave them something that you knew was not true," Hatfield mused. 
"I tell them something and everyone's upset; I don't tell them something and everyone's upset," a flustered Aune later responded. "So I don't know what you want my answer to be right now." 
Trefonas conceded to the jury that some of Aune's actions — such as lying to police — were "counter-intuitive," but she attributed that to Aune being a victim of domestic abuse. Aune testified that Williams had been controlling for some time, but had never been violent towards her until March 26, suggesting he'd had "some sort of mental break." 
Questions about Williams' competency were raised last year, but two evaluations ultimately found the 32-year-old was fit to proceed toward a trial. 
He, like Aune, has remained in custody since late March 2021. 
When Aune is sentenced on the first-degree murder charge, the only question for District Court Judge Bobbi Overfield to determine is whether her life sentence will include the possibility of parole. 
Aune is still awaiting trial on a felony count of interference for an alleged fight she had with Park County Detention Center deputies in December 2021.
Let us know what you think!
Tagged:
Carolyn Aune
Children's Hospital Colorado
Moshe Williams
Paisleigh Williams
Park County District Court