By: Jan Moody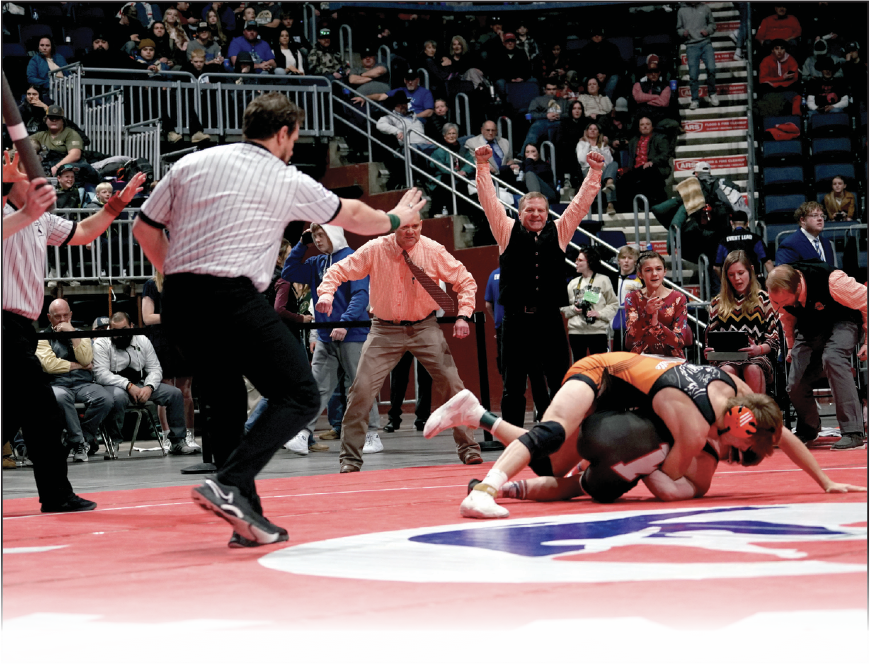 Head Coach Marty Linford has stepped down after coaching wrestling at Cokeville High School for 22 Years. During that time he coached seven team State Championships and 44 individual State Champions. He was recognized seven times as Coach of the Year. He was nominated three times for National Coach of the Year and won that title one of those times. This year Coach Linford will be inducted into the Wyoming Activities Association Coaches Hall of Fame. He has turned the reigns over to one of his own individual state champions, Sullivan Teichert, who hopes to continue that winning spirit. Congratulations Coach Linford and thank you for the difference you made in the lives of so many wrestlers at Cokeville High School!
During First Bank of Wyoming Sports Friday on SVI Radio, Coach Linford spoke with Duke Dance about his time 22 years of coaching wrestling with the Panthers. The full interview is below.
Assistant Coach Darren Moody will step down from coaching following 27 years with CHS wrestling. He began his career under Richard Pieper where they coached together for five years. Coach Moody has coached side by side with Marty Linford for the last 22 years. During that time, Coach Moody has been a role model on and off the mat for his athletes. He was the one that did all the little things to help the program be successful. He wrestled with his athletes up to the very end. He was recognized as Assistant Coach of the Year by the Wyoming High School Coaches Association and received special recognition from Big Piney Head Coach, Cole Clifford, for exceptional sportsmanship. His friendly and happy disposition has brought many lifelong friends across the state in the sport of wrestling. His quiet, humble, competitive spirit will be greatly missed. Thanks for all the years of dedicated service to Cokeville High School Wrestling!
Let us know what you think!
Tagged:
Darren Moody
Marty Linford
Wyoming Activities Association Coaches Hall of Fame
Wyoming High School Coaches Association