Cokeville's Himmerich is Wyoming Spelling Bee Champ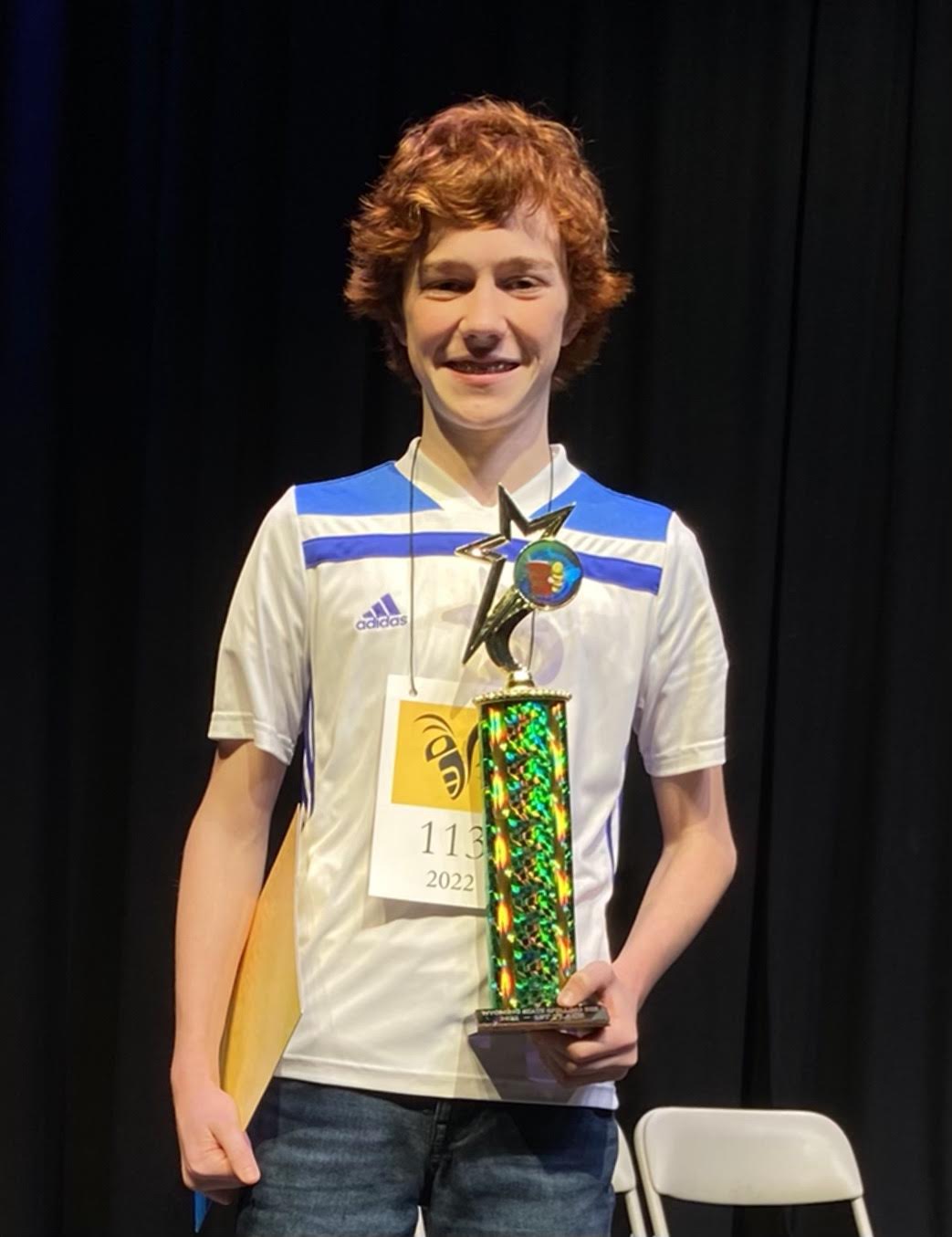 By Jan Moody
Hudson Himmerich was crowned Wyoming State Spelling Bee Champion on March 19. Hudson is an Eighth Grader at Cokeville High School and the son of Micah and Camille Himmerich.
Hudson was one of 65 students who competed in the State Spelling Bee on the Western Wyoming Community College campus in Rock Springs. Students were given a written test with 25 spelling words and 25 vocabulary words.

Students had to get 25 correct to move on to the second round. Hudson advanced to the second round where each student was given a spelling word with the opportunity to move on to the next round where they had a vocabulary word. The rounds that followed were then all spelling words.
Hudson put Cokeville on the map as he became the first student from Cokeville to place first at the Wyoming State Bee. Hudson will compete in the National Spelling Bee in Washington D.C. June 1-2.
Let us know what you think!
Tagged:
Cokeville High School
Hudson Himmerich
National Spelling Bee
Wyoming Spelling Bee