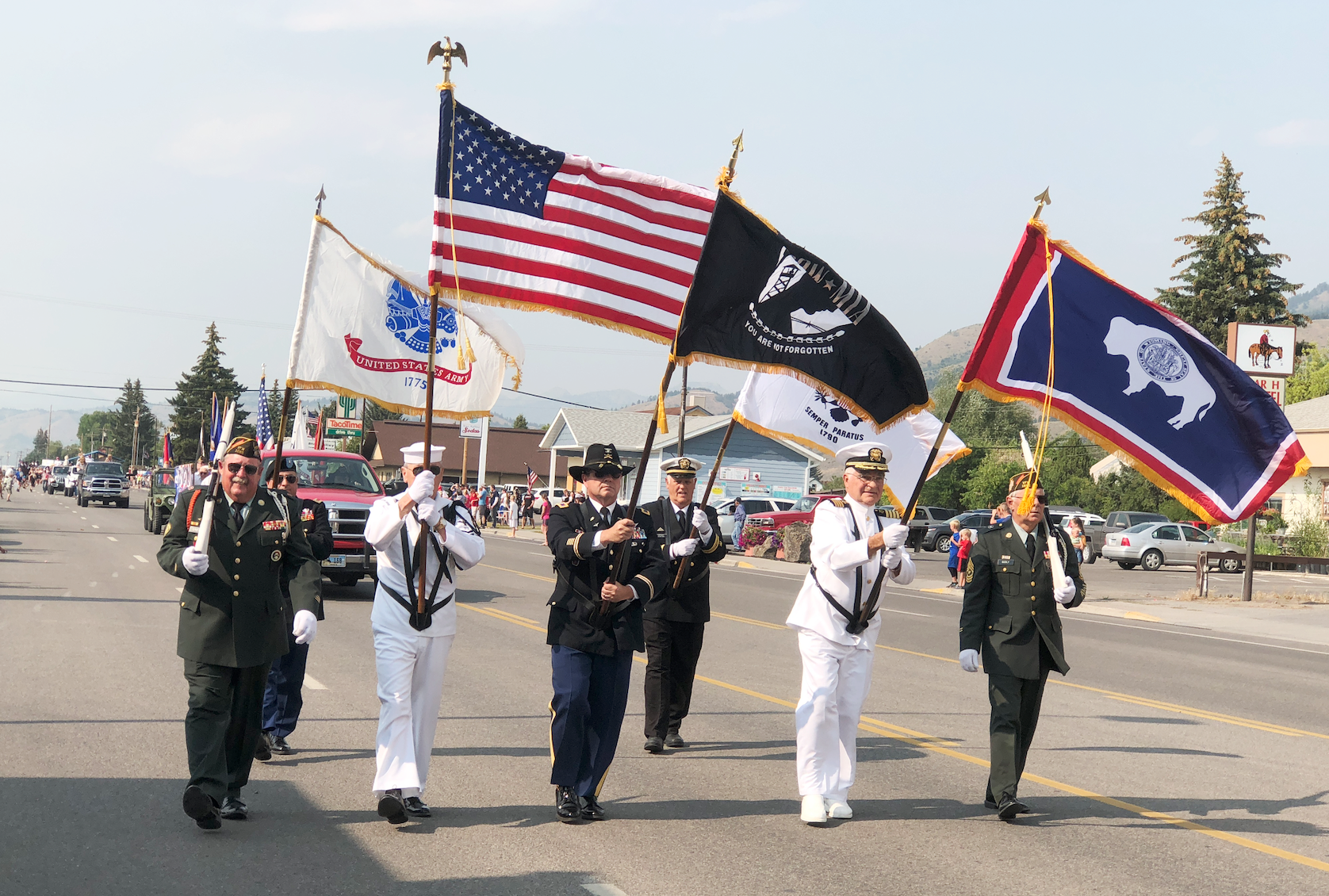 © Copyright
Star Valley Independent
• Thursday, July 1
FIRST NIGHT of the Star Valley Farm- ers Market. 4-7 p.m. at the Alpine Civic Center. Continues weekly on Thursdays through September 9.
• Friday, July 2
VOCALIST WILDCARD CONCERT, 7 p.m. outdoors at the Thayne Community Center. Previous Vocalist winners will
perform a free concert, while three local singers will compete for the Wildcard spot at this year's Vocalist competition in August.
OPENING WEEKEND for the Old Rock Church Summer Theater. This year's play is titled "Of Mice and Turkeys". Continues every Friday and Saturday at 7:30 p.m. through the month of July in the Old Rock Church in Auburn.
THAYNE FOOD BANK NOW OPEN every Friday 11 a.m.-1 p.m.

• Saturday, July 3
Independence Day celebrations.:
AFTON: Pancake breakfast, 7 a.m. Chalk The Walk, 8-3. Heritage Hall of Fame, 10 a.m. Parade, 5:00. S&R Ranch
Rodeo, 7 p.m. Fireworks after the rodeo. THAYNE: Fun Run, 6 a.m. at Unity Park (by Thayne Elementary). Fireman Breakfast and Flag Ceremony, 7 a.m. at Unity Park. Parade, 10 a.m. There will be a Water Free Zone from Dana Street to Osmond Street on both sides of the road. Duck Race following the parade at the Canal along Main Street. Fireman Carnival and Lunch Fundraiser, 12 noon. Fireworks, 10 p.m. at the Thayne Rodeo Arena.
SV RANCH: Flag Raising, breakfast, lunch, family games, golf cart parade @ Cedar Creek Park, 7 a.m.-noon.
FAIRVIEW: Flag raising and pancake breakfast at the Box-H Park. 7:30 a.m. Everyone welcome.
• Sunday, July 4
HAPPY INDEPENDENCE DAY!
MORNING STAR BAPTIST CHURCH 30-year anniversary celebration. Worship rally at 10 a.m., milkcan dinner at 5:30. Outdoor concert and sing-along follow- ing the Alpine 4th of July parade. Anyone in the community is invited to attend.
ALPINE 4TH OF JULY Parade at 7 p.m. Fireworks at dusk.
Visit https://linclib.org for Story Times at all LC Libraries.
Narcotics Anonymous now has three meetings a week! Mon-Wed-Fri at 8:15 p.m. at the Thayne Community Center Room 100. For more info: www.breakthroughna@gmail.com
Let us know what you think!
Tagged:
Star Valley Coming Events
Star Valley July 4th schedule