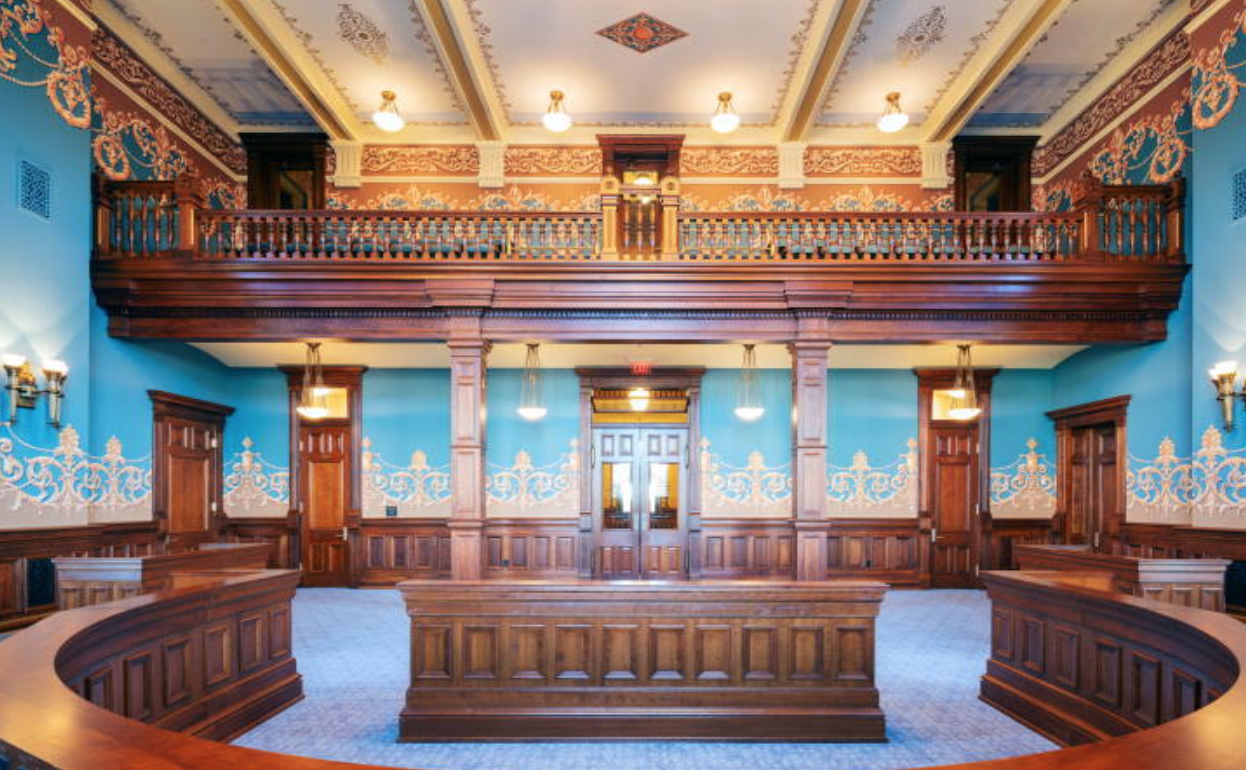 By Billy Arnold and Evan Robinson-Johnson
Jackson Hole Daily
Via- Wyoming News Exchange
JACKSON — Wyoming's abortion ban may soon get another hearing from state legislators, though a key player in the review said her committee will not "amend the bill in any way" and may not touch it at all.
"Typically the Health and Labor Committee addresses these topics," said Sen. Tara Nethercott, R-Cheyenne, who chairs the Legislature's Senate Judiciary Committee. "They have the subject matter expertise on this."
But Sen. Fred Baldwin, R-Kemmerer, who co-chairs the Joint Labor, Health and Social Services Committee, said, "There are no plans to take up any abortion-related bills during this interim."
Now that Wyoming Gov. Mark Gordon has certified the bill, which was temporarily halted by a Jackson judge Wednesday, language in the ban required the secretary of state to notify the Legislature's management council, the interim Joint Judiciary Committee and the Wyoming State Board of Medicine of Gordon's decision.
A spokesperson for the secretary of state confirmed the office had delivered those notifications.
According to the law, it's now the Joint Judiciary Committee's responsibility to review the state's abortion statutes "to determine if any additional revisions to the statutes are advisable and to develop any necessary legislation."
Nethercott shares responsibility for heading that committee with House Judiciary Committee Chair Rep. Jared Olsen, R-Cheyenne. Olsen did not return the Jackson Hole Daily's requests for comment.
Both Nethercott and Olsen voted for the trigger bill, which went into place after the U.S. Supreme Court overturned Roe v. Wade. Nethercott said she voted for it because she's "pro-life."
As medical professionals try to wrap their heads around what the law could mean for treating women who have ectopic pregnancies — which is when a fertilized egg implants and grows outside the main cavity of the uterus — or who are carrying fetuses with fetal birth defects, some are expecting further clarification from lawmakers.
"I anticipate that as some of these questions come up that were never contemplated when this legislation was written, there will be … supplemental guidance and more legislation written to help clarify those points that were never really thought about," said Dave Robertson, CEO of St. John's Health in Jackson.
Nethercott told the Daily that the Joint Judiciary Committee would "likely" take the ban up at its next meeting, scheduled for September.
But the agenda is already packed, and Nethercott said she intends to keep discussion focused narrowly on legal issues with the law — if it comes up at all.
Nethercott said the committee generally does not consider issues that are being litigated, as the bill is.
She said any meeting in September would not be "an opportunity to reevaluate the substance of the bill," though she hadn't been able to talk with Olsen about plans for the meeting. Rather, she plans to keep the meeting focused squarely on legal issues and is willing to limit public comment to do so.
Asked about criticisms of the bill and whether she would support amending the bill in any way to address them, Nethercott said it wasn't her committee's place to deal with the medical "substance" of the bill.
"That would not be something that we could manage in a two-day meeting," Nethercott said. "Nor would it be appropriate for Judiciary to do that."
Her reasoning? Judiciary is largely made up of lawyers, not medical professionals. Nethercott said the Joint Labor, Health and Social Services Committee is the place for legislators to hash out "substantive issues." Committee Co-Chair Baldwin is a physician assistant.
"I'm a lawyer," Nethercott said. "He is better suited."
In an email to the Daily, Baldwin said, "As to any medical debate about the bill, I feel there was significant debate and discussion during the most recent session concerning the bill and any further discussion would need to come in the 2023 session starting in January if new or altering legislation is proposed.
"Outside of that I don't think there's really much to discuss at this point," he said.
Medical professionals have said the line between law and medicine has blurred with the recent ban.
"Now all of us in obstetrics and gynecology will be going to legal experts just to make sure the care we're providing couldn't be construed as abortion care," Jackson OB-GYN Dr. Giovannina Anthony told the Jackson Hole News&Guide, the Daily's sister publication, on Tuesday.
"And that's a greatly expanded role for lawyers," Anthony said.
Rep. Mike Yin, D-Jackson, a software developer and member of the House Judiciary Committee, said he doesn't think it matters which committee considers the bill.
"I struggle with that question because I believe the right answer is to repeal the bill altogether," Yin said.
But because Republicans control 79 of the 90 seats in the Wyoming Legislature, repeal is unlikely.
The Wyoming House and Senate passed the ban with 45-14 and 24-5 majorities, respectively. Twelve of 14 Joint Judiciary Committee members voted for the bill.
Nethercott said she wasn't sure why, exactly, the law required a review by the Joint Judiciary Committee but assumed it was in reference to the U.S. Supreme Court decision that overturned Roe v. Wade.
Rep. Rachel Rodriguez-Williams, R-Cody, who sponsored the bill, did not return a request for comment before press time about the reasoning for including that language.
Rodriguez-Williams has not returned multiple media requests from the Daily, the News&Guide and other Wyoming papers.
Rep. Andy Schwartz, D-Teton, meanwhile, said the language of the bill doesn't provide a clear timeline of when the Joint Judiciary Committee's review is even supposed to happen.
"The way I read this, they could do this in five years and be statutorily legit," Schwartz said.

Let us know what you think!
Tagged:
Dave Robertson
Governor Mark Gordon
Sen. Fred Baldwin
Sen. Tara Nethercott
St. John's Health
Wyoming abortion ban