Country Music legend Tracy Byrd coming to Afton in concert Friday night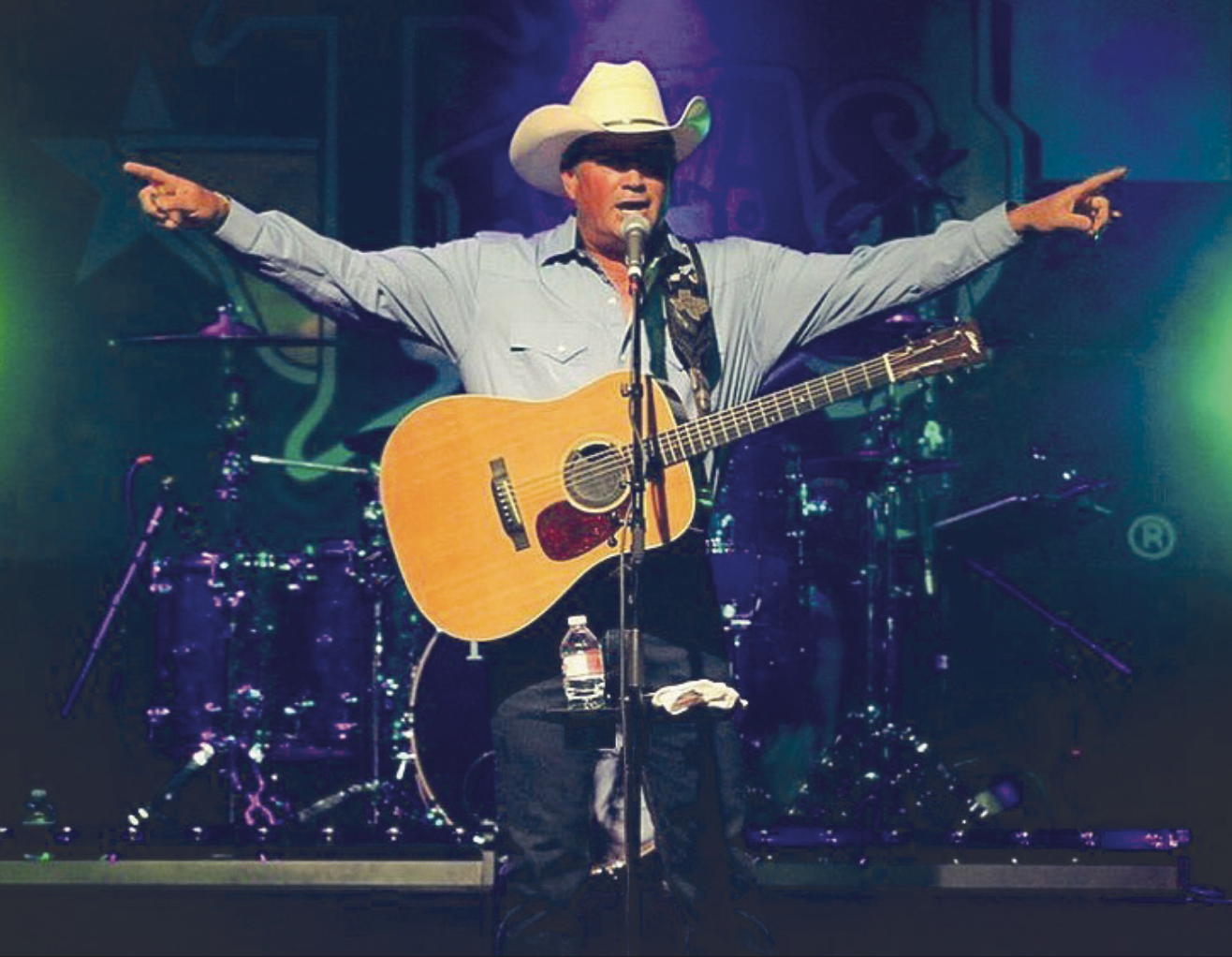 ◆ Doors open at 6:30 p.m. with music beginning at 7:30.
Country music legend, Tracy Byrd, is coming to Afton in concert at the Star Valley High School auditorium on Friday, September 16. Doors open at 6:30 and the music begins at 7:30.
It's rare to have a star of such notoriety come to a small town in Southwest Wyoming, but it's true that he is coming and has prepared a show that he hopes will appeal to country music fans for miles.
Duke Dance, with the SVI Radio Network, caught up with Byrd for an interview, and commented on the fact that a performer of Byrd's popularity was uncommon on Star Valley stages. Dance posed the question out of the gates in the interview. "When it was announced that you were coming, there were people who thought it was a scam. I want to hear it from your mouth, Tracy. Are you coming to Afton for real?"
"I am coming to Afton, Wyoming," Byrd responded with a resonant chuckle in his easy Texan drawl. "We know country music fans are in the small towns, so we are gon' bring it to ya."
People who love Byrd's style of music may be wondering what he has been working on since the 90's, but he's been taking the music to fans far and wide for all but three of the years since 2000.
"Back in '09, I got off the road for about three years," Byrd explained. "I'd been at it for 20 years at that point, so I took a well needed break. I really didn't know when or if I would get back to touring, but I got to missing it a lot. It kinda gets in your blood and you get used to performing live and seeing all the fans. So, we went back out on the road and we are almost working like we used to with about 100 shows a year and enjoying the heck out of it. You know, 90's country is kind of on this resurgence right now and has been for the last couple of years, and so, just a lot of fun. We have been having a blast."
Byrd put out a studio album, "All American Texan," in 2016 and recently contributed to an album live from Billy Bob's Texas, which is the world's largest honky tonk, located in Fort Worth.
His new band, gathered in 2013, works out of his home in Beaumont, Texas, and features steel guitar and fiddle as a full country and western band. But, of course, the music is the same.
"It's still all those hits that we were lucky enough to have, and it's still that same style, that Texas and Country and Swing style," Byrd assured. "Our goal is the same, and that's just to get out there and have folks have a good time, and have an emotional up and down night with the music depending on what song we are playing, and just really take them on a little trip, you know? Music is kind of magical and that's the way we feel about it and we try to just deliver the songs with that same passion."
Byrd loves all his songs, but a few are his favorites, mostly because they are meaningful to him, but partly because they bring joy to his fans.
"'Watermelon Crawl' I love to perform just for the fact that people love it so much," chuckled Byrd. "They start screaming for it as soon as we come out and they don't let up until we finally do the song later in the show, so that one is still pretty special. Then, there's a song called 'Heaven in my Woman's Eyes,' which is one that I really like personally, and then, of course, 'Keeper of the Stars' [was] song of the year in 1995 and still is such a big song in people's lives, so that one is special too, and always will be."
Byrd wants to see his fans, and invites them personally to be there on Friday. "Come out if [you] love country music and come out because we are coming to Afton and it's real and it's true and we are really gon' be there. We would just love to see you. We wanna have a great crowd and we wanna entertain folks, and we just look forward to being there."
Tickets are going fast, so grab yours by visiting Discipleevents.com.
Let us know what you think!
Tagged:
Star Valley High School
Tracy Byrd