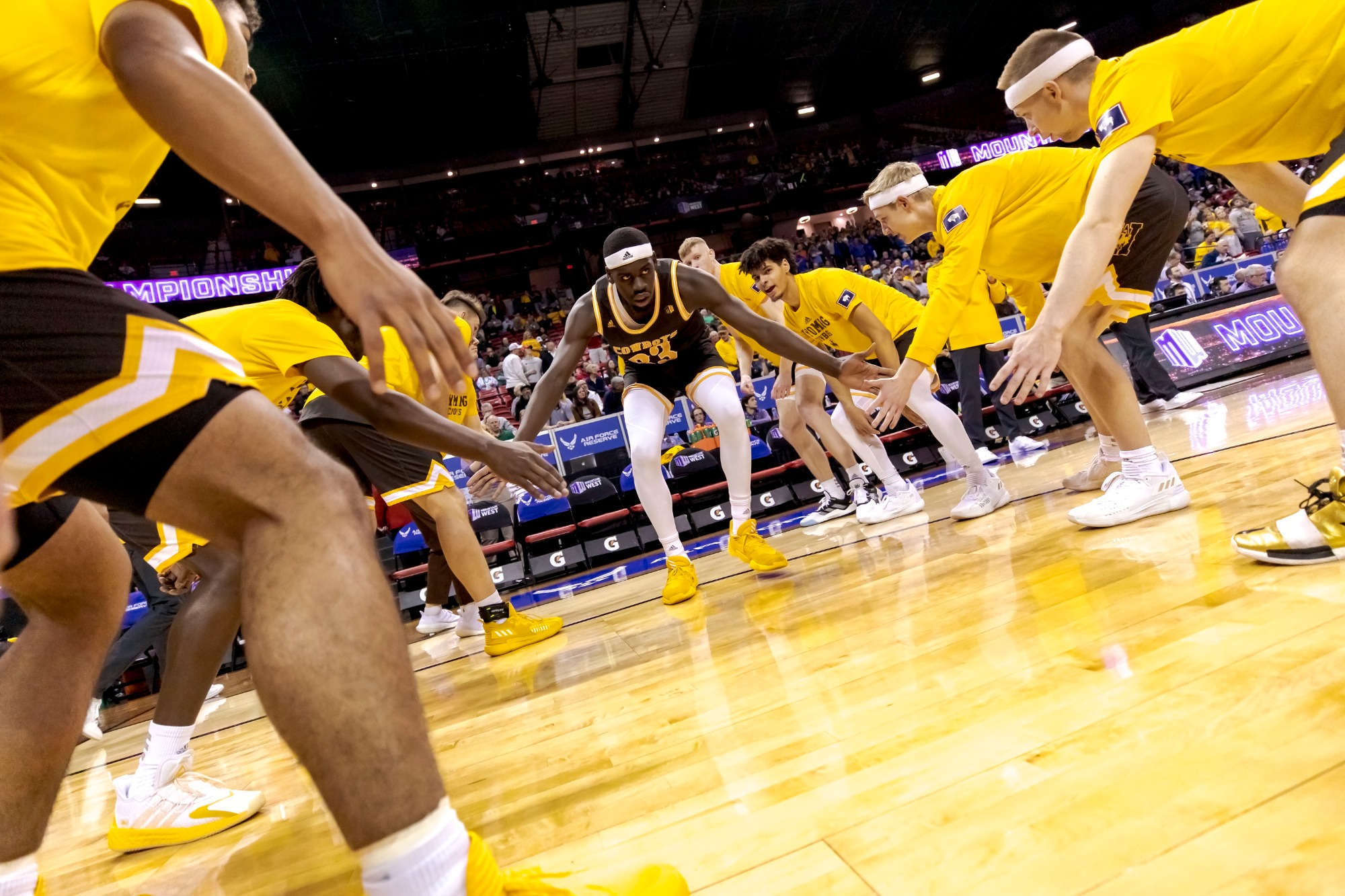 • Wyoming receives 25 votes
 The Associated Press announced its Preseason Poll on Monday with the Wyoming Cowboys receiving 25 votes. The Cowboys were ranked as high as No. 22 in last season's poll.
The Mountain West had two teams make an appearance in the poll with the Cowboys along with San Diego State ranking No. 19 in the poll.
The Pokes return 85 percent of their scoring after making the NCAA Tournament a season ago finishing the campaign with a 25-9 record.
Wyoming recorded 24 wins during the regular season in 2021-22 for the most in a regular season since the Pokes recorded 24 during the 1951-52 campaign. Along with 85 percent of the scoring returning, the Cowboys return 84 percent of the rebounding from last season. Wyoming led the conference in defensive rebounds per game last season at 27.4 per game.
Offensively, the Pokes were one of the MW's teams getting to the free throw line leading the conference with 669 attempts and 485 makes. The Cowboys also led the conference with 275 made three-pointers, which ranked fourth in single-season school history.
The Pokes return four starters and four other letter winners along with a pair of redshirts. Wyoming also welcomes five newcomers including three transfer and two incoming freshmen.
Single game non-conference tickets are on sale now and feature exciting matchups including Grand Canyon University and Louisiana Tech for the Cowboys.
Eight game mini plans are also on sale now and allow you to choose any eight games throughout the Pokes' season! Mini plans start at just $150 for Cowboy Basketball.
To secure your seat in the Arena-Auditorium, purchase your tickets TODAY by calling the Wyoming Athletics Ticket Office at (307) 766-7220 or visit Gowyo.com/tickets. 
2022-23 Wyoming Cowboys basketball
Nov 7. Vs CO Christian
Nov 10. Vs Nicholls State
Nov 13. Vs SE LA
Nov 18. Vs Howard
Dec 3  Vs Grand Canyon
Dec 6. Vs Texas A&M-Comm.
Dec 10. Vs LA Tech
Dec 17. Vs #24 Dayton
Dec 21. Vs Saint Mary's
Dec 28. @ Fresno State
Dec 31. Vs New Mexico
Jan 7. Vs #19 San Diego St
Jan 10. @ Utah State
Jan 14. Vs Boise State
@ Air Force
Vs csu
@ UNLV
Vs Fresno State
@ San Jose State
Vs UNLV
@ Boise State
@ New Mexico
Vs Air Force
Vs Utah State
@ csu
Vs Nevada
@ #19 San Diego State
Let us know what you think!
Tagged:
Mountain West Conference
NCAA Tournament
Wyoming Basketball