Crashing the Party: Braves earn first 4A title in dominating style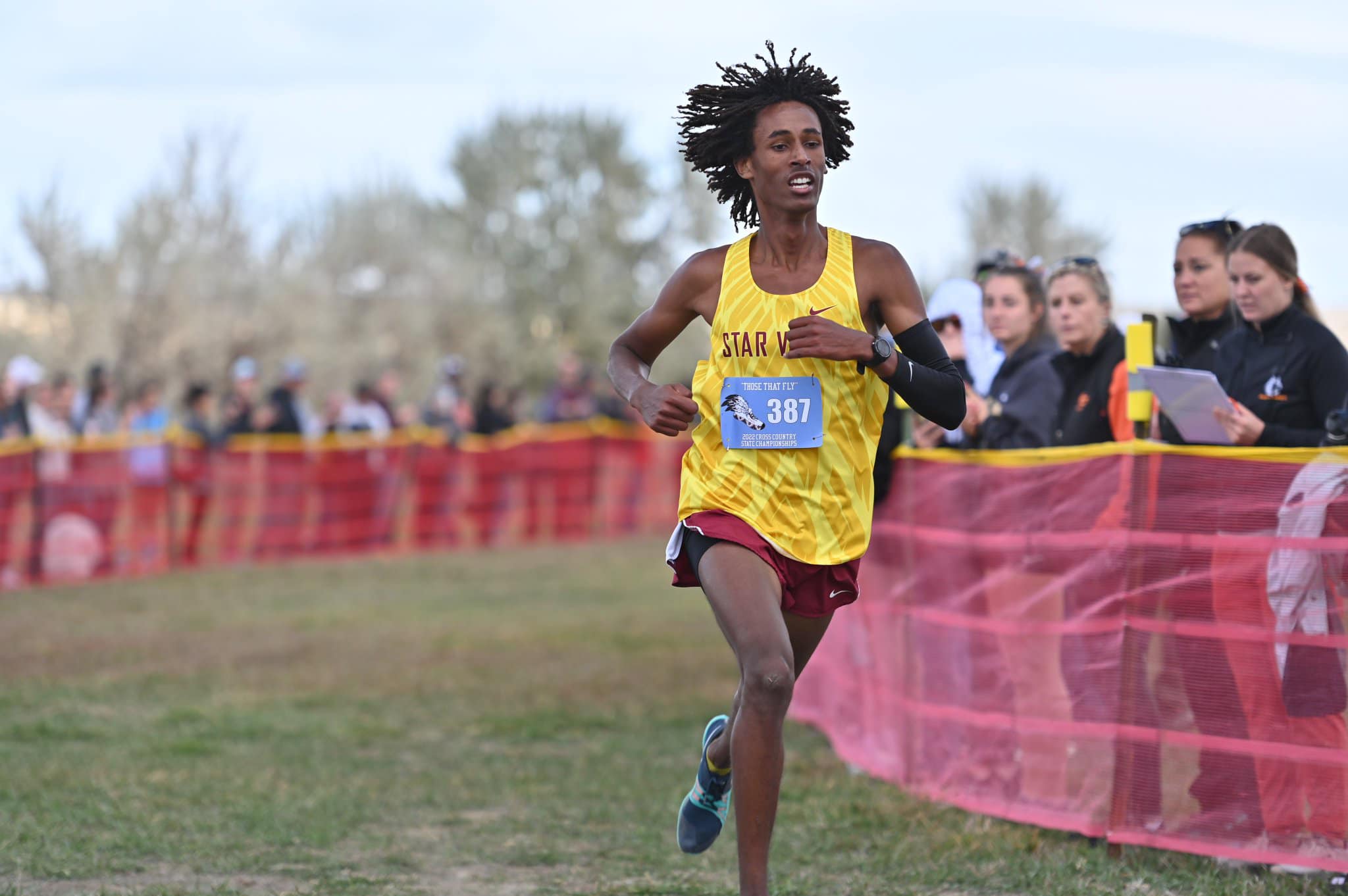 With so much parity among the 4A ranks in cross-country, coach Ty Draney had warned that even a good weekend might mean finishing off the podium. 
So the Braves went ahead and left no doubt as they crushed the 4A race to handily win the team title with a total of 50 points. 
Favorite Cheyenne Central was second with 79 and Laramie was third with an 86. 
Individually, Habtamu Wetzel  added his name to the long list of Star Valley champions  as he was the only runner under 16 minutes in the field. He carded a time of 15:48.54. Natrona had the next two runners in seniors Tristan Enders and Jackson Dutcher.  As a sophomore, Wetzel now puts himself on the list of potential multiple champions. 
Perhaps one of his greatest rivals in terms of time is teammate, and fellow sophomore, Jase Burton who was seventh overall with a time of 16:31.89. In fact, there are no seniors on this Braves team which just put all five scorers in the top 16 runners. 
Junior Peter Lorch finished just seconds out of All-State position with an 11th . Junior Beau Skinner was 15th and freshman Colton Cranney was 16th. Drake Plowman  was close behind in 19th place. 
It is the eighth state title on boys cross-country for Star Valley High School and the first for the program in the 4A Class. 
"We are super proud of both teams and how they showed out at the end of the season," said Head Coach Ty Draney. "We expected the final scored of the boys race to be much tighter than it was. We're so proud of the way these young men raced today. They showed up with laser-focus and a fire in their belly. They ran a master-class race despite their youth. It's a real blessing to see these young men and women work hard, grow and overcome what life and cross-country throw at them."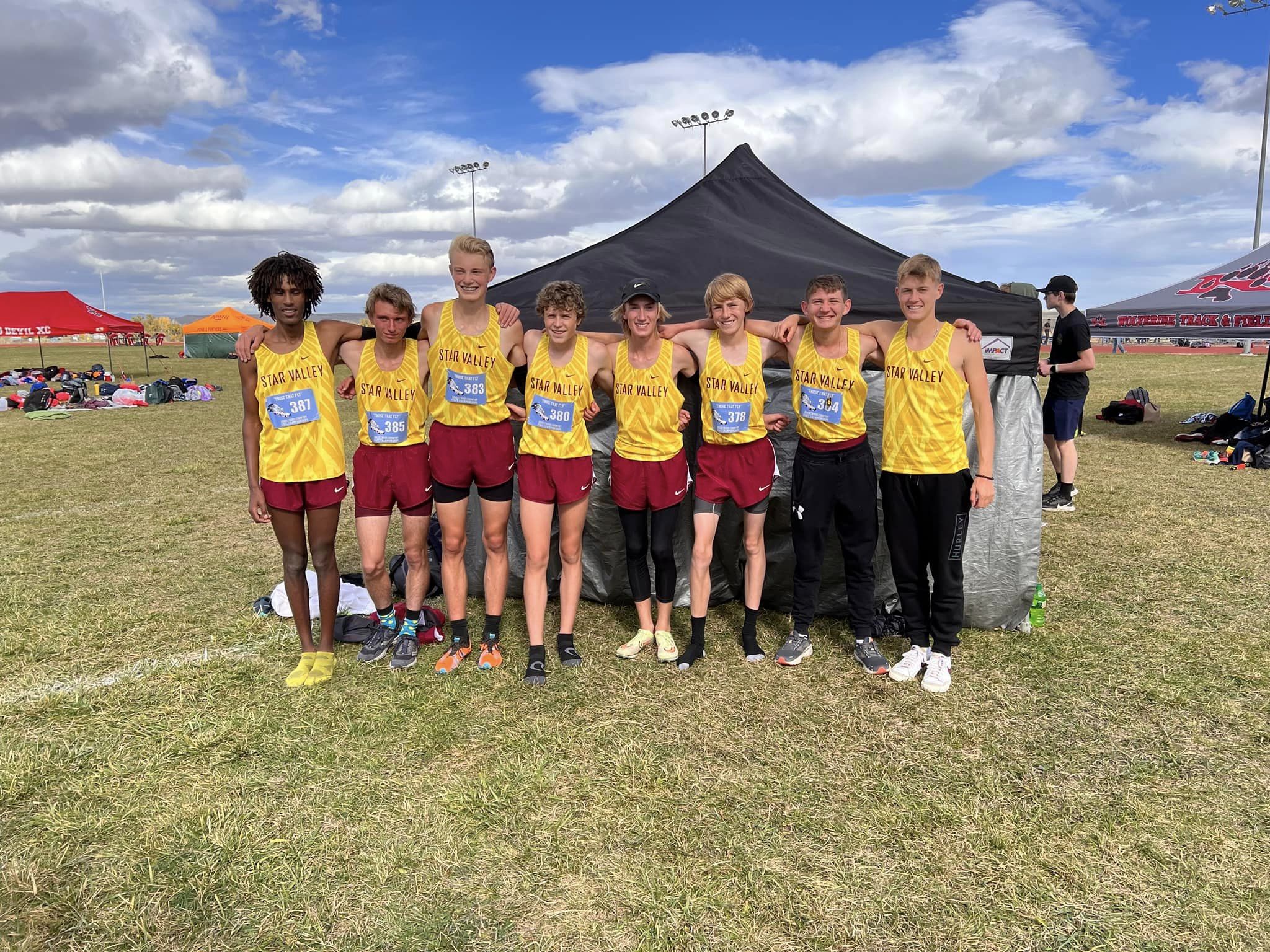 • SVHS Boys
Habtamu Wetzel  15:48.54
Jase Burton. 16:31.89
Peter Lorch. 16:50.45
Beau Skinner. 17:03.14
Colton Cranney. 17:06.71
Drake Plowman  17:14.02
Ty Terry  17:53.40

The Lady Braves were led by freshman Grace Visser who finished with a time of 21:12.57
Senior Elsie Pieper was close behind with a 21:24.64.
The Star Valley girls were bunched together well with all five scorers finishing between 29th and 45th. 
Jr Kaelle Opitz. 21:422.62
Sr Kaia Barkdull  22:00.38
Soph Alexis Angell  22:08.60
Soph Kaitlyn Bach  22:13.43
Soph Ashlyn Kallgren  24:10.95

Let us know what you think!
Tagged:
Beau Skinner
Colton Cranney
Habtamu Wetzel
Jase Burton
Peter Lorch
Star Valley cross-country
Wyoming 4A State Cross-Country