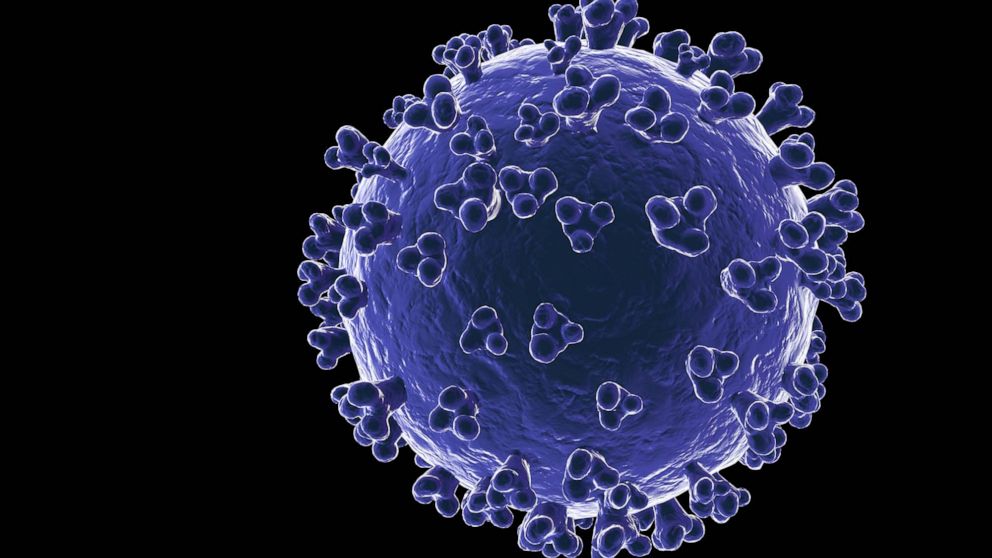 By Aedan Hannon
Casper Star-Tribune
Via- Wyoming News Exchange
CASPER — Fewer people died in Wyoming in 2022, but COVID-19 remained among the leading causes of death, new data shows.
The Wyoming Department of Health released its preliminary annual vital statistics data this week, documenting a significant decline of more than 675 deaths last year. Death certificates showed 5,886 people died in Wyoming in 2022.
The decline marked a departure from the sharp increases the state experienced in both 2020 and 2021 during the height of the coronavirus pandemic.
However, deaths in Wyoming still sit above the state's pre-pandemic baseline, in part because of the continued presence of COVID-19.
"The COVID-19 pandemic was a factor behind the sharply increased recorded deaths we saw in 2020 and 2021," said Guy Beaudoin, the deputy state registrar of the Department of Health's Vital Statistics Services, in a news release. "The numbers are still higher than we would have expected before the pandemic, but may be beginning to return to a more normal state."
For years, the Department of Health has tracked a slow rise in the number of deaths in Wyoming, which it has largely attributed to the aging of the state's population. From 2009 to 2019,Wyoming's annual deaths gradually increased from around 4,275 to 5,122.
But during the pandemic, Wyoming recorded a sharp spike in deaths that peaked at more than 6,500 deaths in 2021.
According to Department of Health data, more than 2,000 people have died of COVID-related illness, which includes deaths where the disease was a primary or contributing factor, since the pandemic began in 2020. That includes 33 COVID-related deaths so far this year.
COVID-19 was the fifth-leading cause of death last year, following heart disease, cancer, accidents and chronic obstructive pulmonary disease, commonly referred to as COPD.
In 2020 and 2021, COVID-19 was the third-leading cause of death in Wyoming. While the disease is still a top cause of mortality in the state, it accounts for only a fraction of deaths.
Heart disease contributed to more than 1,100 deaths and cancer more than 1,000 in 2022, said Kim Deti, a spokesperson for the Department of Health. Wyoming had slightly more than 370 COVID-related deaths last year, according to Department of Health data.
COVID-19 has largely left public consciousness as Wyoming has returned to a sense of normalcy over the last year, but the disease is still present.
However, unlike 2020, 2021 and early 2022, when Wyoming experienced significant spikes in cases that largely tracked with the rise of new variants, the state has sustained a relatively consistent caseload over the last year. So far in 2023, the Department of Health has reported 1,755 confirmed cases. On any given day somewhere between roughly a dozen and 50 people in Wyoming are confirmed positive for the disease.
"There's a baseline number of cases that continue to occur because it's so contagious, because the weather's cold and everybody's inside," said Dr. Mark Dowell, the Natrona County health officer and an infectious disease expert.
The transition to at-home testing and the lack of a robust reporting system for those tests mean that state data does not show a complete picture, Dowell said, but hospitalizations are down, as are deaths.
"There's an occasional person hospitalized at Wyoming Medical Center and at the other hospitals I'm fairly familiar with, but not very many," he said. "Almost all of them that are hospitalized have other health issues that predispose them to more severe infection."
Banner Wyoming Medical Center routinely receives COVID-19 patients, but they are in the single digits, similar to what the hospital would see with flu or RSV, said Mandy Cepeda, the spokesperson for the hospital.
On Tuesday, Wyoming hospitals reported roughly a dozen COVID-19 patients across the state.
The disease continues to affect predominantly older people and those with underlying health concerns, such as heart disease, Dowell said.
Though the Biden administration announced it would end the national public health emergency declaration in May, effectively bringing the pandemic to a close, COVID-19 is here to stay, said Hailey Bloom, the community prevention manager for Casper-Natrona County Health Department.
"We can look historically at earlier pandemics and say that it'll probably be really similar. We'll probably continue to see it," Bloom said.
Amid that reality, it will continue to be up to individuals to determine the risk that COVID-19 poses to them and that they are comfortable with.
"People need to do what's best for them based on their personal risks, whether that's their own comorbidities, who they live with or do they have someone in their home who is at higher risk?" Bloom said.
Dowell said the hope is that Wyoming won't see peaks like it did during the heat of the pandemic, but with the continued evolution of the virus the public will likely see recurring vaccines.
"I think what's going to happen is every fall we're going to get a flu shot and we're going to get a COVID shot, and then as soon as they can they'll put them into one shot," he said.
Let us know what you think!