Deputies' drug search called 'illegal entry'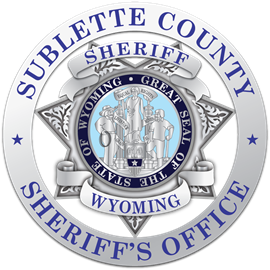 PINEDALE (WNE) —  A LaBarge man is challenging deputies' search of his home and all evidence obtained that led to a felony meth charge against him.
Tanner C. Moceika was charged with felony possession of meth in a liquid form on Feb. 20, 2022, after Sublette County deputies Danielle Cooper and Krystal Mansur entered his home reportedly checking on the "unsecured residence" on 11th Street in Marbleton, court records show.
They reported to Detective Karson Turner that while they tried to make contact with the unsecured building's residents, Mansur saw what she believed was meth paraphernalia in full view inside the house. A search warrant was granted by Judge Curt Haws.
The deputies found a Code Red Mountain Dew bottle with red liquid that Turner identified as a homemade smoking device to consume meth, according to Turner's affidavit. The red liquid in the bottle was sent to the Wyoming State Crime Lab and tested positive for the presence of meth.
The detectives interviewed Moceika on Aug. 24, 2022, and he admitted smoking meth, according to the affidavit. He pleaded not guilty to the felony charge in 9th District Court.
On Feb. 6, public defender Rachel Weksler filed a motion to suppress "any and all" evidence from the search, citing a video that shows the deputies pushing open the barely cracked door to the trailer while simultaneously knocking. The video shows they announced themselves but did not wait for response before entering, the motion says.
"The deputies pushed the barely cracked door open and proceeded to search the residence with a warrant, despite the fact that the two of them could have waited outside" while obtaining a search warrant, the motion states. "An illegal and warrantless search began the moment Deputy Cooper pushed the door of the trailer open. The subsequent search warrant obtained for the residence was invalid as it was based on discoveries made during the initial warrantless and illegal search."
Let us know what you think!
Tagged:
Danielle Cooper
Detective Karson Turner
Judge Curt Haws
Krystal Mansur
LaBarge Wyoming
Sublette County Sheriff's Office
Tanner C. Moceika