DEQ to recognize Asbestos Awareness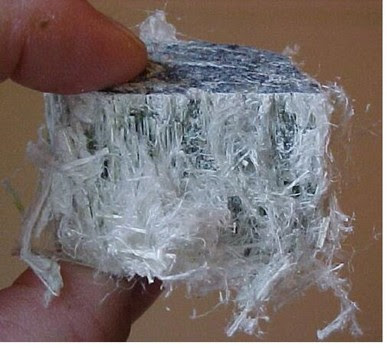 By Kimberly Mazza
The Wyoming Department of Environmental Quality (DEQ) will be recognizing Asbestos Awareness from April 1-7, 2023 to help the public better understand what asbestos is, where it comes from, what building materials might contain it and how to dispose of it.
Asbestos is a naturally occurring fibrous silicate mineral that was mined all over the world. It is very strong, doesn't transfer heat and absorbs sound. Asbestos was put into many building materials, and it doesn't go away over time, except with good removal practices.  Asbestos has been known to cause several types of cancer and damage to lungs when fibers are breathed in from the air or swallowed.
According to Linda Dewitt, DEQ Asbestos Program Coordinator, it's critical for the public to know how to spot, handle and dispose of asbestos.
"It's really important that the public know what to do with asbestos, especially when it is in their private residence," Dewitt said. "Many people just don't realize that their homes may have several building materials that contain asbestos."
Dewitt added that during the next seven days, DEQ will be providing various information, reading materials, and "How To's" through social media and the agency's website to assist the public.
For more information, please visit our Asbestos Awareness Website, click here.
Let us know what you think!
Tagged:
Asbestos Program Coordinator
Department of Environmental Quality
Linda Dewitt