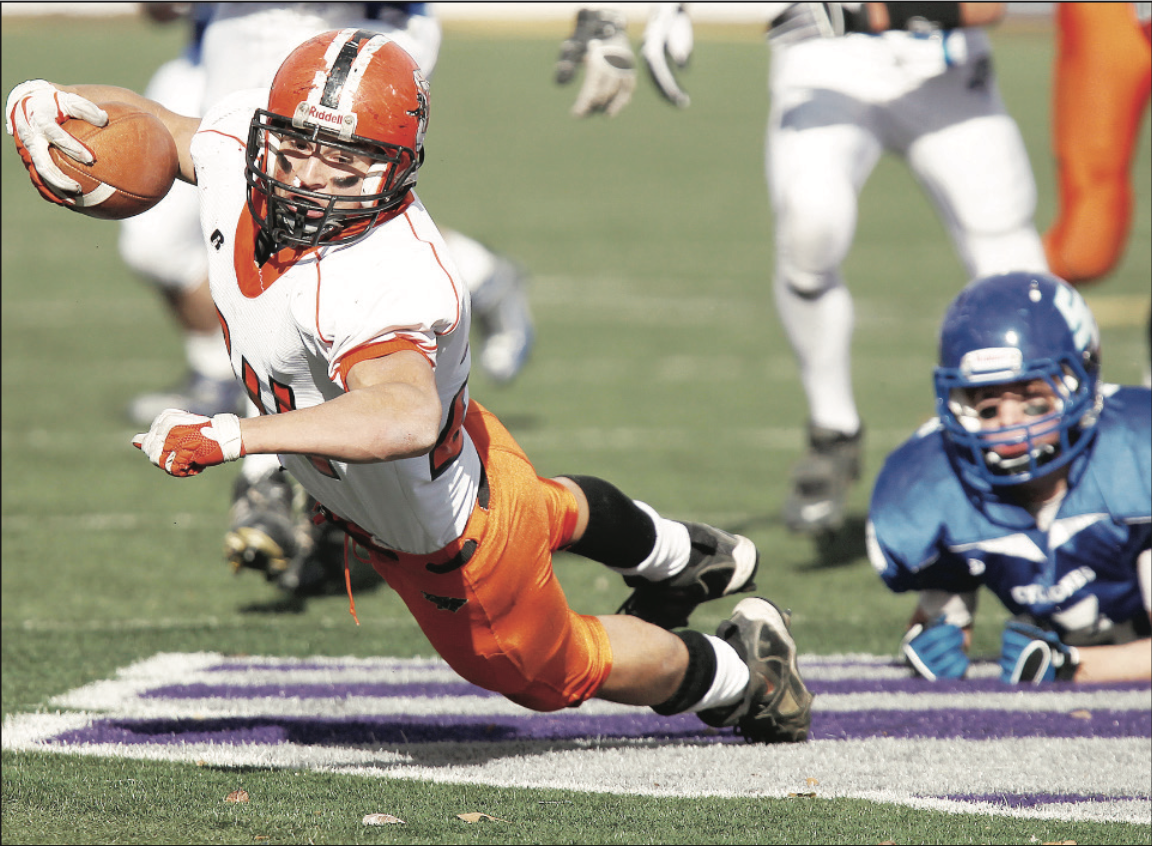 ◆ Panther Football will lean on tradition with new head coach.
There's an old saying that states one doesn't want to follow in the footsteps of a legend, one wants to follow the person who does.
Marty Linford and his 20 years of experience with Cokeville Football might just be the exception to that old adage as he takes over the reins of the program from coaches Todd Dayton and Keith Nate.
The duo recently wrapped up nearly 40 years of Panther football last season with the field now named after their efforts.
"I am following two legends but I've been an assistant coach for them the last 20 years and I've learned from the best," said Linford. "I'm excited to do it."
He refers to preparation as one of the big keys that he learned in those two decades. "One of the things I learned the most from them is how to prepare," he stated. "They knew how to prepare for a game and I'll take that with me. We'll focus on the fundamentals like blocking and tackling and we'll expect to be successful."
Another staple of success for the Panthers on the field has been the incredible participation rate from their student ranks.
Based on their enrollment, the school is classified by the Wyoming High School Activities Association (WHSAA) as a candidate for 6-Man Football. But the school bucks those numbers and plays an 11-man game at the 2A classification as part of the 2A West.
"Every kid wants to be part of something good and be a part of a group," Linford added. "We probably had 95-percent participation rate [last year]. That's one of the reasons we went to our four-day week in the classroom. On Fridays our subs had like five kids in the school."
Linford and the Panthers will also try and continue to harness the abilities of multi-sport athletes on the field.
"I totally believe that it helps them in all areas," Linford stated. "If you do one sport year-round I believe you're going to get burned out. "[You are] more susceptible to injuries and I think you learn from all the different coaches and it helps you out across the board."
As members of the 2A West, the Panthers will continue to play against Big Piney, Kemmerer, Lovell, Lyman, Mountain View, Pinedale and Thermopolis. They have the smallest enrollment of any school in Wyoming 2A.
"I don't think it's affected the mind set of the program at all," Linford said of playing up. "In wrestling we've competed in the 2A every year and we're used to playing and competing against schools that are bigger than us. We'll just do what we do and rely on what we're good at and we'll have success. But as long as we can keep doing it, we'll keep playing 11-man football."
Linford will continue to hold the head coach position for the CHS Wrestling program as well moving forward.
Cokeville has qualified for the post-season in 2A the last two seasons. In 2021 they were eliminated 21-14 in the quarterfinals in Torrington.
Let us know what you think!
Tagged:
Cokeville Football
Keith Nate
Marty Linford
Todd Dayton