The Star Valley cross-country program has enjoyed some enviable success over the past decade which continued this past October as both the Braves and Lady Braves won the Wyoming 3A team titles in Sheridan.
It was the sixth consecutive team title for the boys team and the first repeat title for the girls and third title overall.
For their efforts, the Wyoming Coaches Association (WCA) announced on Tuesday morning, November 28, that head coach Ty Draney was named the 3A Coach of the Year for both the Wyoming 3A boys and Wyoming 3A girls.
In addition, assistant coach Heather Thompson, was named as the Wyoming cross-country assistant of the year, an award that spans all three classifications. It is the second consecutive year in which Thompson has earned the award.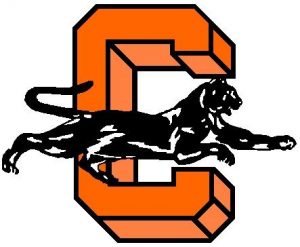 Also earning Coach of the Year honors from Lincoln County School District #2 was Bill Thompson of Cokeville who led the Lady Panthers to their fifth volleyball title in the last seven seasons.
The coaches will be honored at the WCA Banquet in Casper during the summer of 2018.
It is the latest in a string of honors for Draney who now has 13 Coach of the Year honors overall, one for each team title he has helped lead for Star Valley High School which includes:
Boys Cross-Country: 2012, 2013, 2014, 2015, 2016, 2017
Girls Cross-Country: 2012, 2016, 2017
Boys Track & Field: 2016, 2017
Girls Track & Field: 2010 (4A), 2017 (3A)
Before Draney's tenure with the SVHS track programs, the school had just two state titles total between them (Boys Track & Field (1971 & 1983).
WCA COY 2017 Fall Season
2A Boys Cross-Country: Julie Her Many Horses (Wyoming Indian)
2A Girls Cross-Country: Ashley Rousseau (Pine Bluffs-Burns)
3A Boys Cross-Country: Ty Draney (Star Valley)
3A Girls Cross-Country: Ty Draney (Star Valley)
4A Boys Cross-Country: Greg Schabron (Laramie)
4A Girls Cross-Country: Sean Wilde (Cheyenne Central)
Assistant Cross-Country: Heather Thompson (Star Valley)
2A Boys Golf: Craig Lundberg (Lovell)
2A Girls Golf: Allen Patz (Wright)
3A Boys Golf: Mike Watson (Lander Valley)
3A Girls Golf: Mike Watson (Lander Valley)
4A Boys Golf: Craig Marsh (Kelly Walsh)
4A Girls Golf: Craig Marsh (Kelly Walsh)
Assistant Golf: Kaelee Saner (Sheridan)
1A Volleyball: Bill Thompson (Cokeville)
2A Volleyball: Gretta Crawford (Sundance)
3A Volleyball: Angela Rhodes (Douglas)
4A Volleyball: Jeff Barkell (Kelly Walsh)
Assistant Volleyball: Courtney Walker (Lyman)
6-Man Football: Tony Rouse (Kaycee)
1A Football: Will Gray (Pine Bluffs)
2A Football: Brent Walk (Mountain View)
3A Football: Matt McFadden (Cody)
4A Football: Don Julian (Sheridan)
Assistant(s) Football: D.J. Dearcorn (Sheridan), Tony Yerkovich (Rock Springs) & Josh Hays (Cody)
Tagged:
Heather Thompson
Star Valley cross-country
Ty Draney
Wyoming Coaches Association