Drive Up Mobile Food Pantry coming this Saturday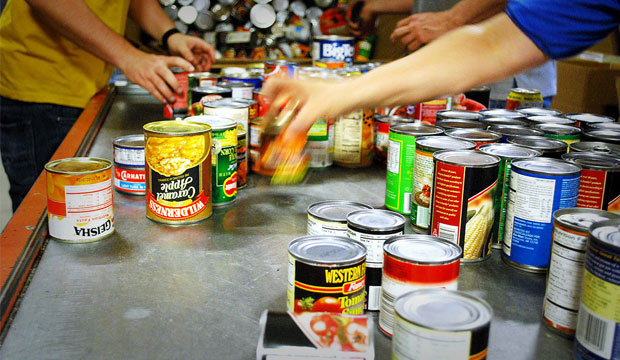 ◆ Enough food for 400-500 local families will be available
For the third consecutive year the Food Bank of Wyoming is partnering with the Afton Food Pantry to host a drive up mobile food pantry this upcoming Saturday. The event will take place from 11:00 a.m. to 1:00 p.m. and will be held in the Star Valley High School parking lot.
Sierra Mitchell, Director of the Afton Food Pantry and Regional Director for the Wyoming Hunger Initiative, said she expects the mobile food pantry to bring enough food for roughly 500 local families.
"They're going to drop it in the parking lot of the high school and we're just going to give it out," stated Mitchell during an interview on SVI Radio (Swift 98.7 FM and The Spur 107.5/106.3 FM & 1210 AM).
"What is super cool about this program is there is no paperwork. All we're going to ask is a name and your demographic and we're going to send you with some of the food that is given to us."
Mitchell explained that usually the mobile food pantry focuses on fresh produce and dairy products. She said that any food that is leftover will be taken to the Afton Food Pantry. "If people don't show up, I have to load up all that food, take it to the food pantry, and eventually try to give out again," joked Mitchell.
"Please come. You're actually doing us a bigger favor by coming, because we don't want to be sitting on this product."
Mitchell said community members are welcome to pick up food for others and even take multiple boxes if needed. For more information call 307-887-3663 or visit AftonFoodPantry.com.
Let us know what you think!
Tagged:
Afton Food Pantry
Food Bank of Wyoming
Sierra Mitchell
Wyoming Hunger Initiative