Education Spotlight: meeting the needs of students takes mind and heart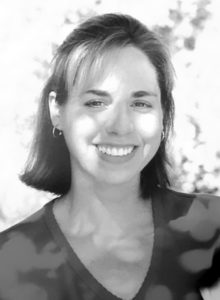 Teryl Moya is in her second year as a Special Education Assistant at Thayne Elementary School. She provides classroom support with students, accompanies students on behavior breaks, is responsible for data entry, attends students in the arrival and departure process from school and does presentations on Positive Behavior Interventions and Supports.
When Moya's husband accepted a job in Jackson, their family relocated to the Lower Valley from Colorado. They carefully researched schools for their son, and when an opportunity to work with special needs students came to her, she applied.
"She is an Everything Assistant," said Jan Veigel, TES Secretary. "She is here, there and everywhere, making the world right. She is a wonderful helper to Dr. Schieffer, tying up loose ends along the way. She is with kids a lot, really making a difference for them."
According to Veigel, Moya has created a program in which students "adopt" teddy bears and read to them, which gives children a sense of purpose in their reading, and a fun friend as they learn to read. She gathered the teddy bears and formulated the program guidelines for families and students who want to "adopt" a teddy bear and inspire children to read.
There is no typical day for Moya, whose schedule is always changing. Morning bus duty, paperwork and computer input, support in specific classrooms and breaks for the students fill her day with constant movement and building relationships. "I love lunch and recess duty. It's fun to be outside with the students."

Afternoon brings work on specific projects with specific students and bus duty at the end of the day.
"Every morning when the kids are coming off the buses, I see smiles and waves and students who say good morning to me," said Moya.  "It's nice to feel their special recognition and to know they remember me.  It's a great way to start each morning, on top of the fact that every sunrise over the mountains is beautiful."
"I ask children what they like to do," said Moya. "I want to know about things that are important and special to them.  I use humor to connect with the students, whether with nicknames or by giving them unexpected answers to questions that help them problem solve on their own.  I'm firm when it's necessary and I want the students to know we listen to their feelings when they are upset.  I hope to help them calm down, but to also learn strategies to find a better way to deal with frustration."
"The most important thing I do each day is just to be there," said Moya. "I feel like the relationships I build with the students are so important, and I'm honored when they start to trust me.  I like to see their smiles when I come into the classroom and I love to watch them learn and feel successful when they have a lightbulb moment."
Moya appreciates working in an environment where people are open to new ideas and discuss things as a team.  She enjoys supporting the students and watching master teachers as they teach. She loves the staff and feels Thayne is a great life environment.  "I can truly say Thayne Elementary is a special place. I love working there, as we have an amazing staff and an extremely supportive principal."
Moya has just begun teaching a yoga class in Afton and is excited to see where that new venture will take her.
She and her husband will soon be empty nesters. She looks forward to someday traveling and spending more time with her children and her bulldog.
Tagged:
Lincoln County School District #2
Teryl Moya
Thayne Elementary School