Edwards Law Office in Etna sponsoring annual coloring contest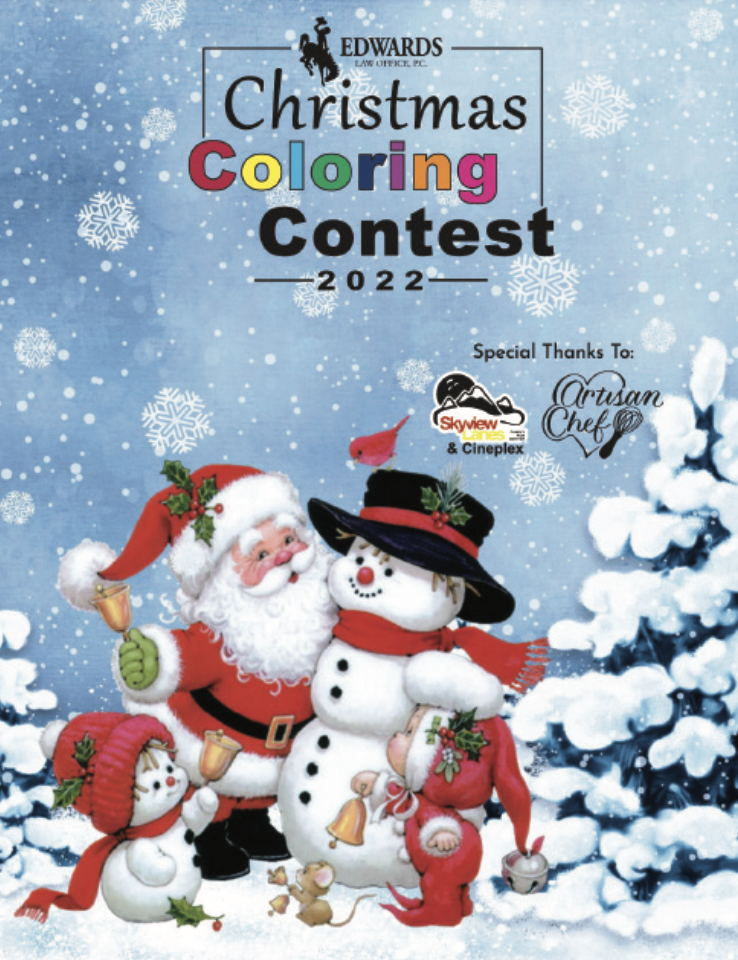 Jack Edwards from Edwards Law Office in Etna says it is putting on its annual coloring contest for elementary aged children in Star Valley.
He says they have a lot of sponsors for this event. He also says they will hand out coloring books through all the schools and if you are home-schooled you can get one at any Lincoln County library location. The way it works is the child colors each page for one of the business owners and hand deliver them there.
"Essentially, the idea is for these businesses to see the kids," Edwards said. "And to get traffic into their areas of business and get to know them a little bit better."
These companies then will put these pictures up all over their walls. "It's beautiful," Edwards said. "We see them all through the valley."
He says the parents have given positive feedback as well because their children are not sitting in front of a screen but are into a coloring book. There's another motivator for the kids, according to the attorney. "They win prizes," Edwards said. He says all the sponsors have their own set of prizes they select. He says there are also some grand prizes put together as well.
"Which includes a $100 bill from our office," Edwards said.
He also says there is a class pizza party from Artisan Chef in Etna for the class with the most entries. He says the school with the most entries gets a movie night at Skyview Lanes and Cineplex.
"These sponsors, they're knocking down our doors to do it every year," Edwards said.
He says the books have been delivered to the schools and libraries already. He says if you haven't gotten any, call his office at 307-883-2222.
He says the books allow people to express themselves during the holiday season as they incorporate things like Santa and traditional items like that along with spiritual elements.
"They get to decide what coloring they want to put more time in and energy into," Edwards said of the kids. "They always come out outstanding.
"We really have budding artists. I didn't think that simple coloring pages could show such artistic flair, but they do."
He says all entries must be in by December 16th or sooner to the local businesses. The grand prizes will be announced December 22 on SVI Radio at 7:10 am.
Let us know what you think!
Tagged:
Artisan Chef
Etna Wyoming
Jack Edwards Law Office
Lincoln County Library
Skyview Lanes and Cineplex