Enjoy an authentic drive-in movie experience this week in Fairview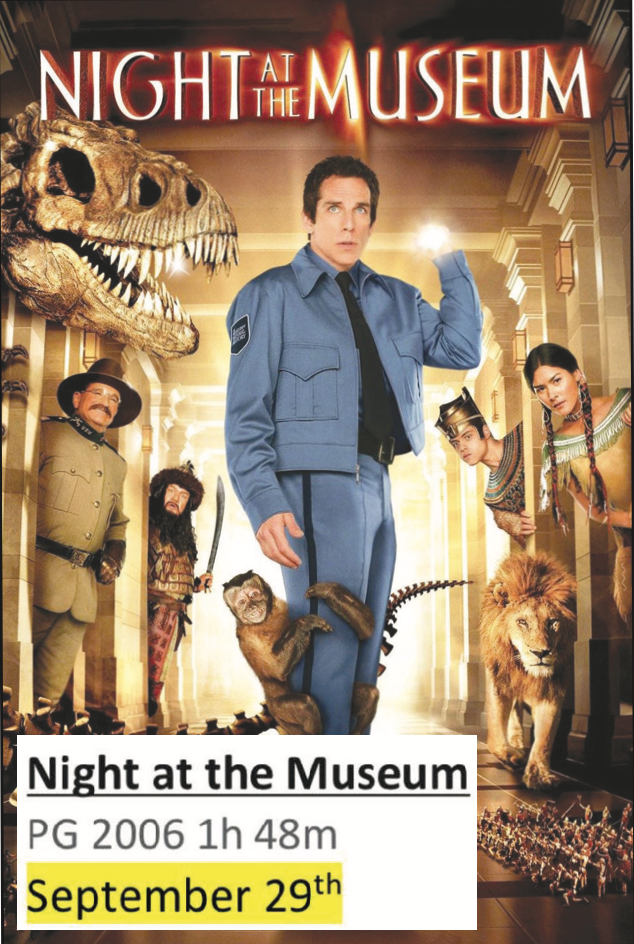 ◆ Box H Park gates open at 7:30 on Thursday, September 29
Fans of drive-in movies will be thrilled to know that "Night at the Museum" is scheduled for a showing on Thursday, September 29 at the Box H Park in Fairview. Gates open at 7:30 p.m. with showing at approximately 8:15.
As the second drive-in movie event at the Box H this fall, Thursday's showing features a new screen that stands at 58 feet, which is twice the size of the first screen. "We had great attendance at our last event," shared Emily Martin. "So, because of that, we decided to double our screen size." Forty cars sprawled out over the lawns last showing, but organizers say they could host up to 100 vehicles.
Concessions are also available including soda, water, boxed candies, popcorn, cotton candy and due to the chilly weather, there's a new offering of hot chocolate. One of the most popular elements of the event is the concessions order texting service. Concessions orders can be texted to the order line, and the food will be delivered directly to the car.
Martin serves on the committee that is working to raise funds to restore and repair aspects of the park that need attention. She told SVI in a conversation last week that, in addition to other items, the park needs new playground equipment, and the committee has been selling cookbooks comprised of favorite recipes from the Fairview community to generate funds. They are also planning to begin offering puzzles as part of the fundraiser, and this is just the beginning.
"We are working on two projects," Martin explained. "We have the maintenance side as well as upkeep that needs to be addressed. There is a leaky roof that needs repair, and we need a new grill in the kitchen. The floorboard of the grandstands is broken and is sinking and needs to be replaced. Our sprinkler system is 20 years old, and our maintenance people have said that we need to prepare to replace that. We also need to upgrade the lights to something more cost-effective."
As the committee brainstormed new ideas for unique ways to draw the public's interest in contributing, one member suggested hosting a movie night in the park. Taking it to the next level, the committee settled on hosting a drive-in movie. One member suggested using an FM transmitter to broadcast the sound for the film over the car radios.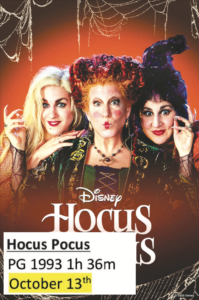 "We reached out to Ecolife, and they donated a transmitter so that we could move forward with the plans of doing a drive-in movie," explained Martin. "Then, we reached out to AV Fanatics, and they are providing the projector. We are super grateful for our sponsors in helping make this a reality, cause we definitely couldn't do it without them."
The FM transmitter allows the movie audio to be broadcast the same as it is in an old-fashioned drive- in theater – from the radio in your car. There is no outdoor audio. Martin explained that "streaming from a phone will cause a delay in audio, so if you can't use the audio in your vehicle, a portable radio is best."
"This is a really unique opportunity to be able to bring this to our small community and the scale at which it will be done, I think, will really exceed people's expectations," concluded Martin. "As a board and as a community, we really just want to create a place where people will come and gather and have a good time, and get to know each other, and that our facility will be used and benefit the community."
An additional movie night is newly scheduled for October 13, and will feature the Disney Halloween classic, "Hocus Pocus."
Entrances to the drive-in events are on the north and west sides of the park. Cost is $15 (cash or Venmo) per vehicle.

Let us know what you think!
Tagged:
AV Fanatics
Box-H Park
Ecolife
Emily Martin
fairview