Explore Nature's Beauty at the Top National Parks in Wyoming
Summer is the perfect time to get some fresh air and explore the great outdoors. Head to the open plains and mountain ranges of the Cowboy State and start planning your next great adventure at any of the top national parks in Wyoming. The stunning vistas, exhilarating hikes, and years of history make these parks the perfect summer getaway for your whole family.
Yellowstone National Park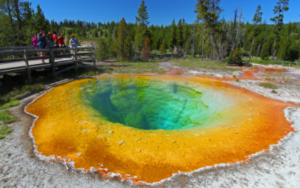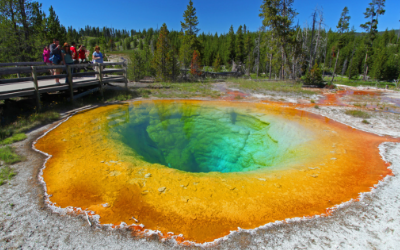 One of the most well-known national parks in Wyoming and the United States, Yellowstone National Park consists of 2 million acres of gorgeous views and incredible wildlife. The park features the largest concentration of geysers in the world, including the iconic Old Faithful, which erupts every 35 to 120 minutes at a height of over 100 feet. The park has plenty of hiking trails that can take anywhere from two to 10 hours to traverse, so everyone can enjoy the views regardless of their skill level. Stay overnight in one of Yellowstone's nine lodges or sleep under the stars at your choice of over 2,000 campsites.
Grand Teton National Park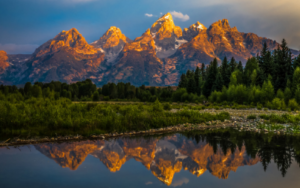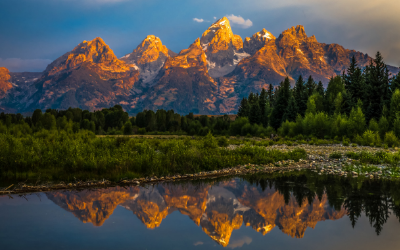 Just south of Yellowstone is the equally gorgeous Grand Teton National Park. Open year-round, this park is breathtaking in every season. Between horseback riding in the autumn, cross-country skiing in the winter, and scenic treks in the spring, you'll never want to leave the park. Grab your binoculars and spend the summer observing the herds of bison, elk, and bighorn sheep that call this park home. Camp out in one of six campgrounds or go even further off the grid at one of the park's backcountry sites.
Devils Tower National Monument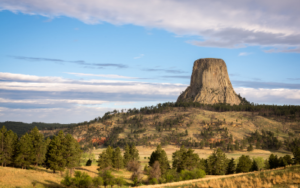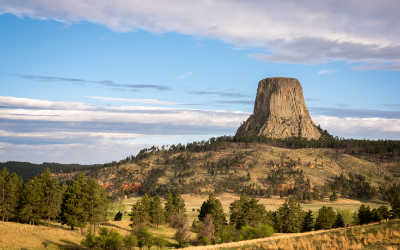 Located in the northeast corner of Wyoming and standing 867 feet tall is the majestic Devils Tower. This national monument is a sacred site to many Plains Indian tribes and has a rich history dating back thousands of years. Extreme thrill seekers will love the opportunity to scale this monolith and view Wyoming's beautiful vistas atop one of the state's most well-known sites. Less advanced climbers can also enjoy the breathtaking views from any of the five hiking trails around Devils Tower.
Fort Laramie National Historic Site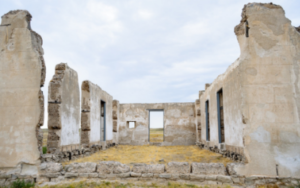 If day-long hikes aren't your style, the Fort Laramie National Historic Site might be the destination for you. Originally established in 1834 as a fur trading post, this historic site features ruins and 20 restored buildings, including the post surgeon's quarters and cavalry barracks. The visitor center offers audio tours that allow you to further immerse yourself in history through dramatic journal readings and enthralling narration, underscored by the sounds of the fort.