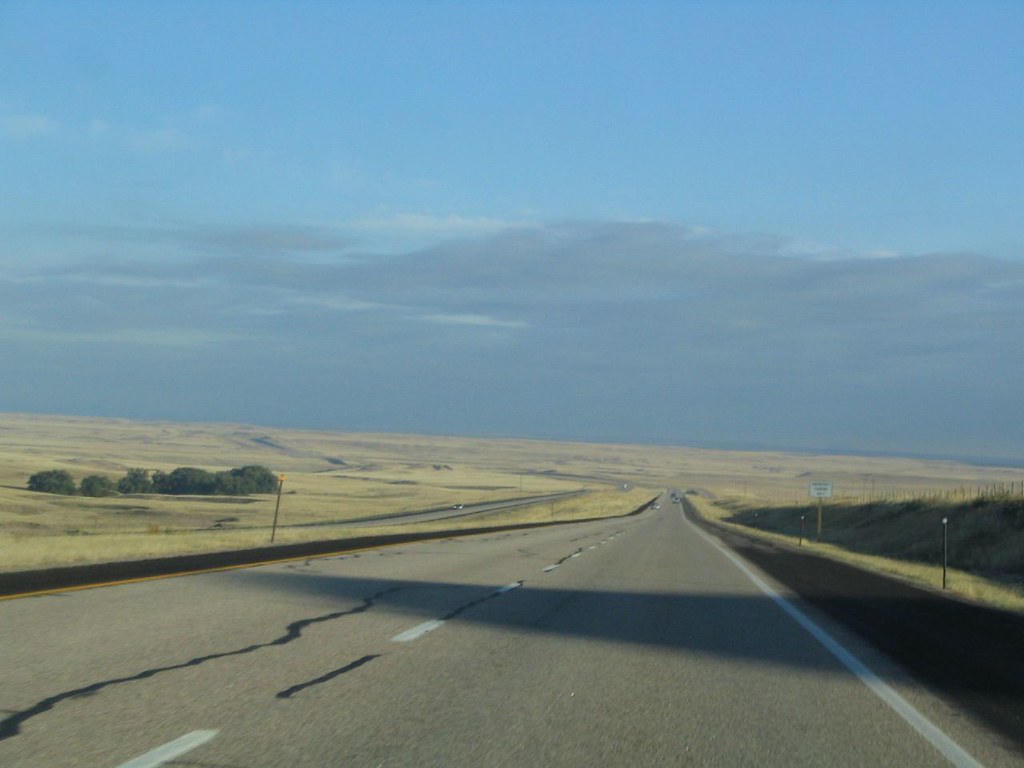 By Kate Ready
Jackson Hole Daily
Via- Wyoming News Exchange
JACKSON — A Feb. 4 crash brought the number of fatalities on Wyoming roadways so far this year to 16, the highest number in that time frame in recent years.
The latest crash occurred Saturday on Interstate 80 at milepost 288 at approximately 2:20 p.m. when a Massachusetts driver lost control and collided with the back of a large tow truck assisting on another collision.
"A 2017 Ford Transit van was traveling westbound when the driver lost control and collided with the back of the large tow truck at the initial collision scene," Sgt. Jeremy Beck with the Wyoming Highway Patrol said in a press release. "The Trooper was speaking with the tow truck driver at the time of the crash and sustained minor injuries."
A Laramie trooper and a large tow truck were parked on I-80 at milepost 288 with emergency lights activated, investigating a prior crash involving a commercial vehicle.
The driver of the Ford who was killed was Charles Cirigliano, 79, a resident of Nantucket, Massachusetts. Beck said in the press release that Cirigliano was wearing his seatbelt and succumbed to injuries sustained at the crash scene.
"This is the 16th fatality on Wyoming's roadways in 2023 compared to 4 in 2022, 14 in 2021, and 5 in 2020," Beck said in the press release.
In five of the fatal crashes, the Wyoming Department of Transportation states commercial vehicles were involved.
Three of the fatal crashes occurred on I-80.
Of the 16 people killed, three are listed on the WYDOT website as not wearing a seatbelt at the time of the crash. With the exception of the five Arkansas students who died after attending Jackson Hole Bible College, and whose seatbelt status is listed as unknown, all others who died were wearing seatbelts.
The crash claiming the lives of the five devout students is the accident with the highest number of fatalities in 2023. A 57-year-old Utah man drove the wrong way down I-80 the night of Jan. 22, causing a multi-vehicle pileup near Rawlins, including a head-on collision between a semi truck and the Arkansas students' Ford F-150.
Two Missouri residents died that same day, Jan. 22, at milepost 33 on I-80, east of Evanston. Keith Koehler II, 39, and Tyler Judd, 40, died when their commercial truck drifted off the roadway, drove down an embankment and began to pack snow in the cab, which ultimately trapped the two men inside.
From Jan. 21 to 25, at least one fatality a day occurred on Wyoming roads.
The first was on New Year's Day. Wyoming resident Daniel Eubank, 56, died just after midnight near mile marker 40 after a two-vehicle collision.
According to the report, a truck was westbound and met an eastbound snowplow, with the plow causing whiteout conditions and disorienting the driver.
The truck reportedly drifted into the eastbound lane and crashed head-on with Eubank's vehicle, which was also eastbound. The report stated Eubank was wearing his seatbelt.
The New Year's Day crash was the first of five fatal crashes attributed to wrong-way drivers.
Nine people died after vehicles reportedly lost control on icy roads, crossed the centerline of traffic and hit oncoming traffic.
Stephanie Harsha, public relations specialist for District 3 of the Wyoming Department of Transportation, said four plow drivers have been hit this season, though none sustained injuries.
"We have had some damage to our equipment," she said.
Harsha attributed the spike to winter road conditions.
"It's been quite a rough winter on I-80," Harsha said. I-80 has roughly 38 dedicated full-time maintenance positions but WYDOT is "definitely not fully staffed.
"The biggest issue we run into in the eastern part of the state … is most of these crews are quite small," Harsha said. "Two to six individuals work out of a location, so when we're missing one or two positions, that can cut a staff in half. That hurts us on I-80."
In District 3, located in southwest Wyoming, WYDOT is scrambling to fill 18 full-time positions in maintenance, as well as 12 temporary positions.
Harsha asked drivers to practice patience, while driving and with the Wyoming highway department.
"We're trying our best to keep roads open and keep everyone moving safely," Harsha said. "It's really important that people take it easy, slow down and put your phone down. Be sure to follow closures, road signs and be mindful of roadside workers. And if you don't have to go, it really is best to stay home."

Let us know what you think!