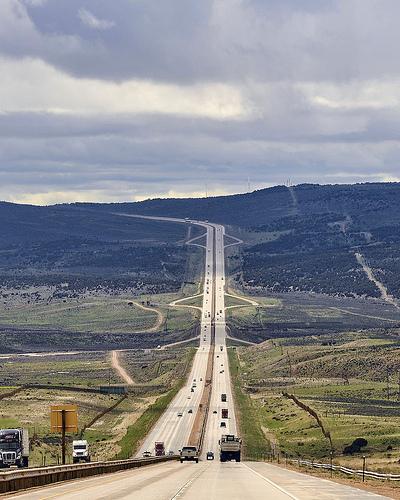 JACKSON (WNE) — Five young people from Arkansas were killed Sunday after a pickup driving the wrong way caused a multi-vehicle pileup on Interstate 80 east of Rawlins.
The five people fatally injured in the crash, ages 18 to 23, were road-tripping 1,500 miles back from a vacation in Jackson Hole when they were hit by a semi truck that was trying to avoid the pickup driving the wrong way.
The victims were on their way back home after spending a week sightseeing and studying at Jackson Hole Bible College in Wilson, according to a Facebook post from their shared church.
They were identified in a Facebook post from Faith Bible Fellowship Church, in Sherwood, Arkansas, as Salomon Correa, Magdalene Franco, Andrea Prime, Suzy Prime and Ava Luplow.
A Dodge Ram 3500 was headed east on Interstate 80 on the wrong side of the interstate when it collided with a commercial truck and a passenger car, a preliminary report from the Wyoming Highway Patrol office said.
To avoid the collision of the Dodge truck with the passenger car, a driver of a second commercial truck drove into the median. The second commercial truck then exited the median and entered the eastbound travel lanes going the wrong way, where it collided head-on with the Ford F-150 the Arkansas residents were in.
Both vehicles were immediately engulfed in flames.
Some of the other motorists involved in the Sunday night collision were transported to hospitals with critical injuries. The Highway Patrol website listed three other injuries and those non-injured as four.
The driver of the Dodge, Arthur Nelson, 57, of Limestone, Tennessee, who was driving the wrong way, was arrested on suspicion of impairment, Highway Patrol said, and "may receive future charges as the investigation unfolds."
Let us know what you think!
Tagged:
Andrea Prime
Ava Luplow
Faith Bible Fellowship Church
I-80 crash
Magdalene Franco
Salomon Correa
Suzy Prime
Wyoming Highway Patrol