Five minors involved in single vehicle rollover in Narrows
No serious injuries were reported after five people, all minors, were involved in a single vehicle rollover in the Narrows area of Highway 89 in Star Valley Wednesday afternoon.
The accident occurred shortly after 4:00 p.m. when a vehicle with five high school and middle school aged occupants was traveling northbound around mile marker 95. The responding officer with the Wyoming Highway Patrol told SVI News that the driver became distracted by some of the other passengers in the car. The driver drifted to the left into the opposite lane and then overcorrected three times. WHP said the vehicle eventually veered off the road toward a cliff embankment. The vehicle launched off a hill, landed on the drivers side roof and rolled 1 1/2 times.
According to WHP, three of the occupants were wearing seatbelts. The two that were not wearing seatbelts were ejected from the back of the vehicle.
Four of the individuals were transported to Star Valley Health via ambulance, while the fifth was taken via private vehicle, all with minor injuries such as head wounds and road rash.
Wyoming Highway Patrol's responding officer emphasized the importance of seatbelt use, saying that the outcome of the accident could have been much worse. The officer stated that the seatbelt most likely saved the life of at least one of the occupants, and that the two who were ejected are extremely fortunate.
Images provided by Wyoming Highway Patrol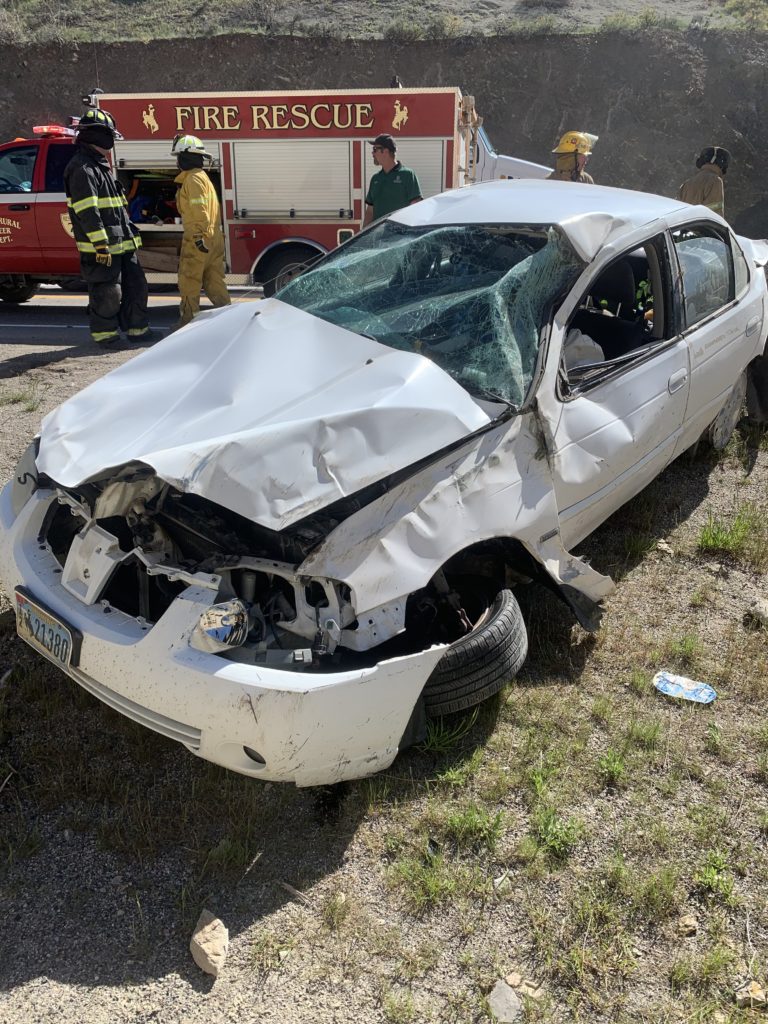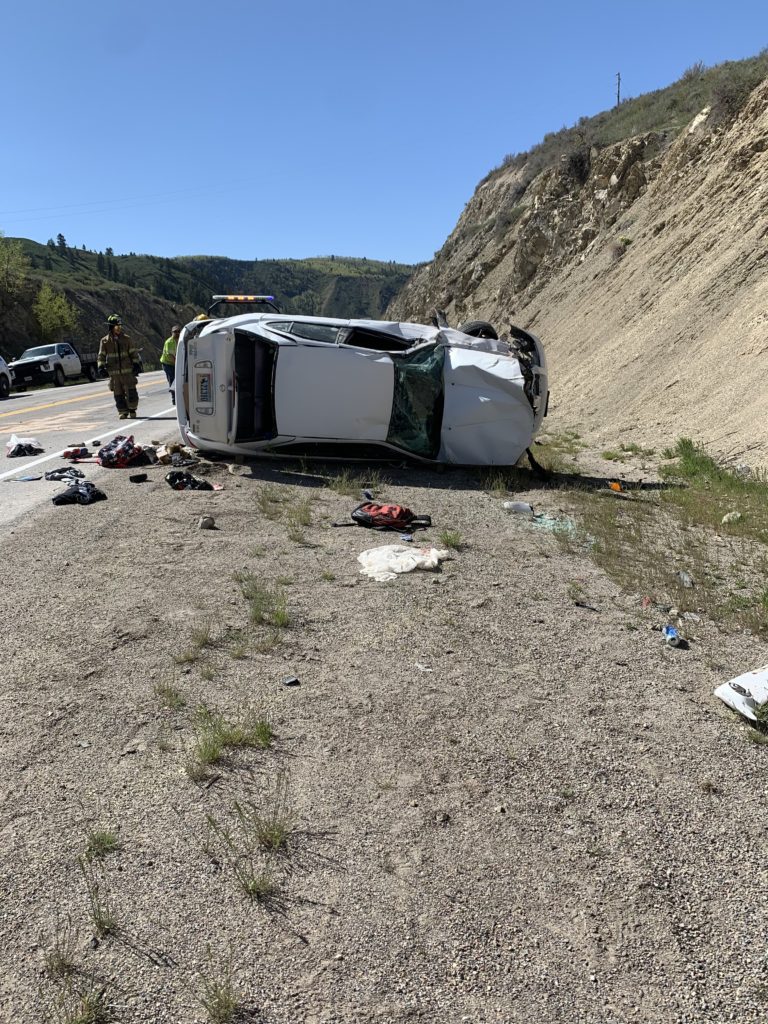 Let us know what you think!