Flash fire occurs at Williams Field near Opal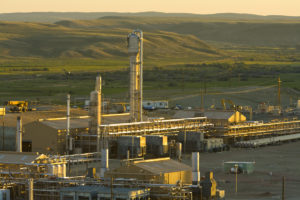 A fire was reported at the Williams Field gas plant in Opal on Monday, July 1.
According to information provided by the Lincoln County Sheriff's Office, the emergency call came into dispatch just after 10 a.m.
"By the time emergency response was activated and arrived on scene the fire was contained and basically out," said Captain Brian Andrews. "So they were able to get things under control very quickly at the plant."
Initial emergency response reports from the incident indicated that some workers suffered burns and were transported for medical care.
According to a statement released by the Williams Company, efforts to contain the emergency were quick and effective.
"The safety and well-being of Williams' employees, contractors and neighbors is our first priority," the Williams plant statement said. "On July 1 at approximately 10:15 a.m. a flash fire occurred at Williams' Opal Processing Plant in Lincoln County, one mile west of the Town of Opal. The fire was extinguished immediately."
"The incident occurred in an isolated location within the facility and there was no threat to the broader facility or to the surrounding community," the statement said.
Williams owns and operates natural gas gathering, processing and transmission assets in Southwest Wyoming and Wamsutter.
Let us know what you think!