Flooding situation "slightly improved"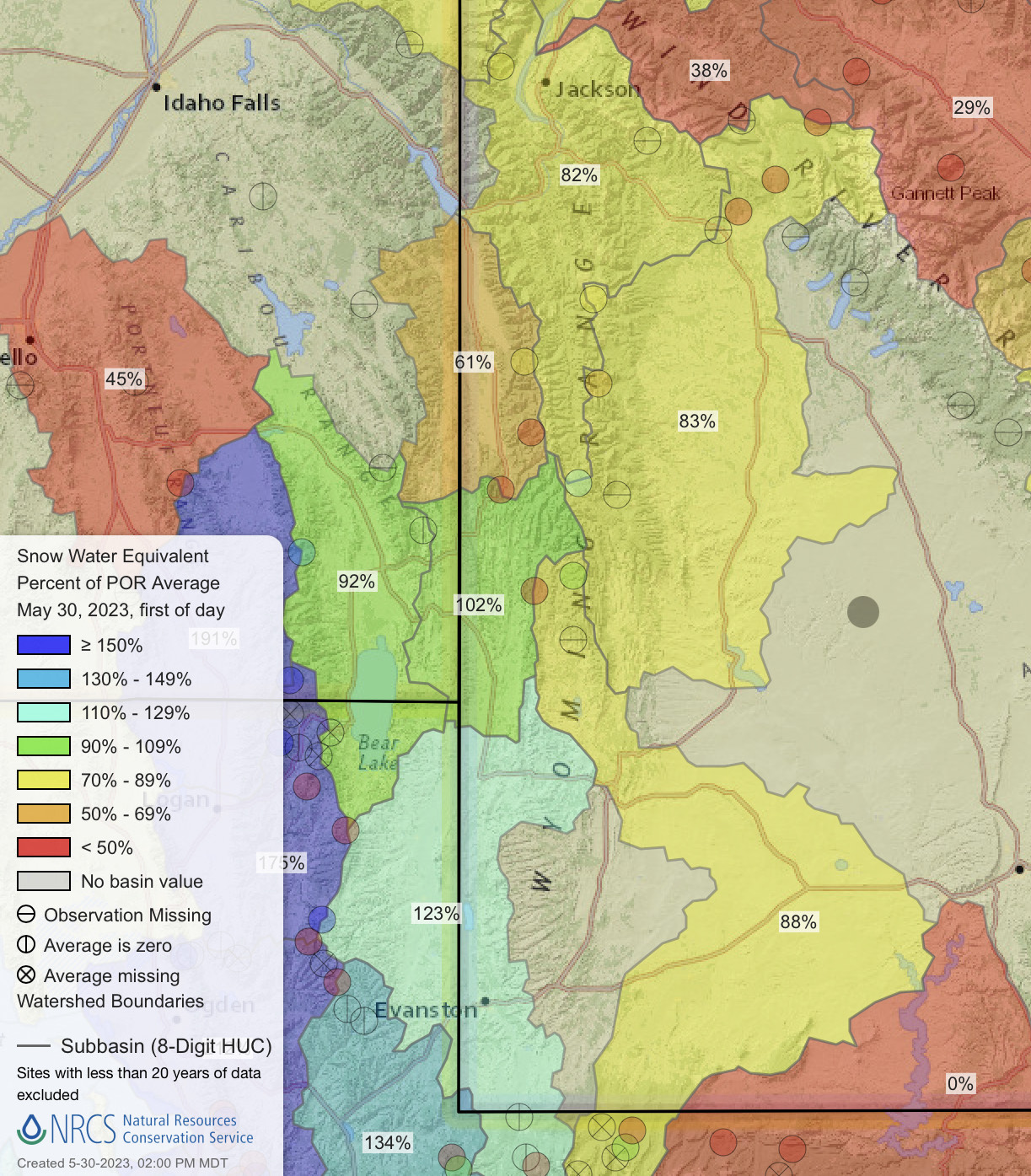 The following is a release from Lincoln County GIS/IT –
In STAR VALLEY, the WEST side creeks and streams are trending downward consistently, but EAST side waterways have been on the rise. Thankfully, it appears we won't have too much overlap, but we do still have significant snow left to melt at high altitude. We do expect high water along the SALT RIVER for a little while yet.
Volunteers have been instrumental in keeping filled sandbags available at various fill stations around the county. Dozens of volunteers, including faith-based groups, school sports teams, businesses, and others have filled thousands of bags at these locations, keeping them available for those in need.
Current river forecasts are expecting a slight bump in water height into the coming weekend on the SALT RIVER and BEAR RIVER, but still remaining below the previous week's high marks. The VIVA NAUGHTON and GREEN RIVER are forecast to continue their decline.
Let us know what you think!