Food Bank of Wyoming Mobile Pantry Program Wraps Up Record Snowfall Year Supplying Wyoming Communities with Food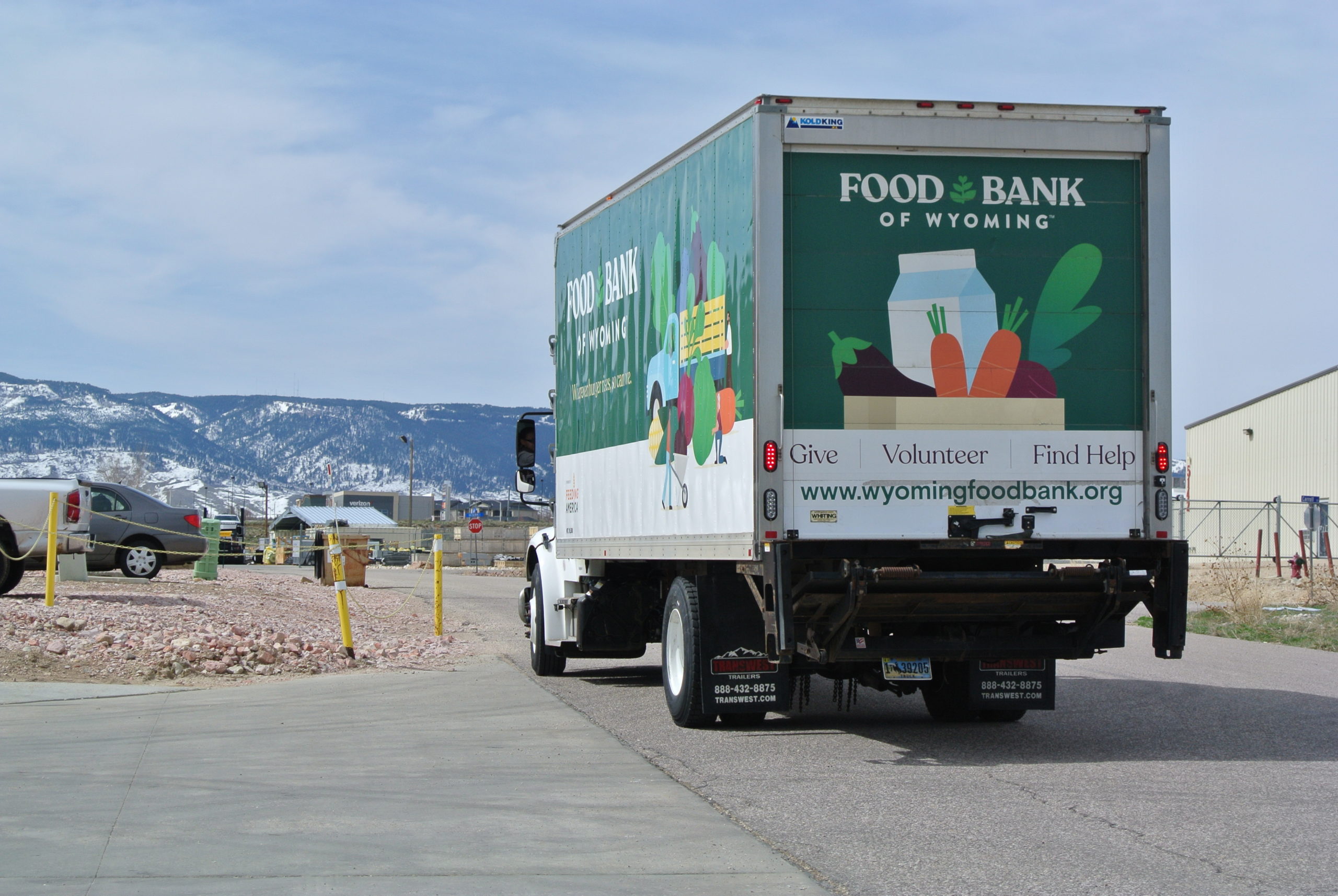 After experiencing a challenging winter driving on Wyoming's roads, Food Bank of Wyoming and their Mobile Pantry drivers are looking forward to warmer weather and dryer conditions. Wyoming received record snowfall this winter with Casper, the location of Food Bank of Wyoming's Distribution Center, receiving over 110 inches of snow. This quantity made road conditions tough for Mobile Pantry drivers in addition to the added obstacles of high winds and wildlife encounters that impact drivers year-round. 
Serving all 23 counties, the Food Bank of Wyoming's Mobile Pantry program identifies areas with high food assistance needs anddistribute fresh and shelf-stable food items and necessities to the community through onsite, volunteer-staffed events. The Mobile Pantry program works by distributing food to over 20 towns in the state–where access to fresh or nutritious food may not be readily accessible; a feat that couldn't be accomplished without Food Bank of Wyoming's four Mobile Pantry drivers. 
"As a driver, everyone in Wyoming knows the roads can get pretty dicey. Thankfully, I have never slid. This season, however, has been more challenging with the Interstate closing between Casper and Sheridan so often," says Mobile Pantry driver, Kendra Piper. 
The Mobile Pantry program is essential to providing communities with direct distribution, as opposed to asking clients in rural areas to travel long distances to receive the food they need .
No matter the route, Mobile Pantry drivers will start in Casper where box trucks and semi-trailers are filled with produce and roughly 180 pre-made food boxes that are assembled in the distribution center. From there, the four Mobile Pantry drivers will hit the road and head to their designated locations to distribute food. 
In Sheridan, food distribution begins at 10 a.m. and food is completely distributed by 11:30 a.m. to the 180 people that receive food boxes and produce. Any leftover produce is shared through community efforts so no potato gets left behind. Kendra is always thankful she has never had to take anything back to the warehouse in Casper as food is completely distributed to the community.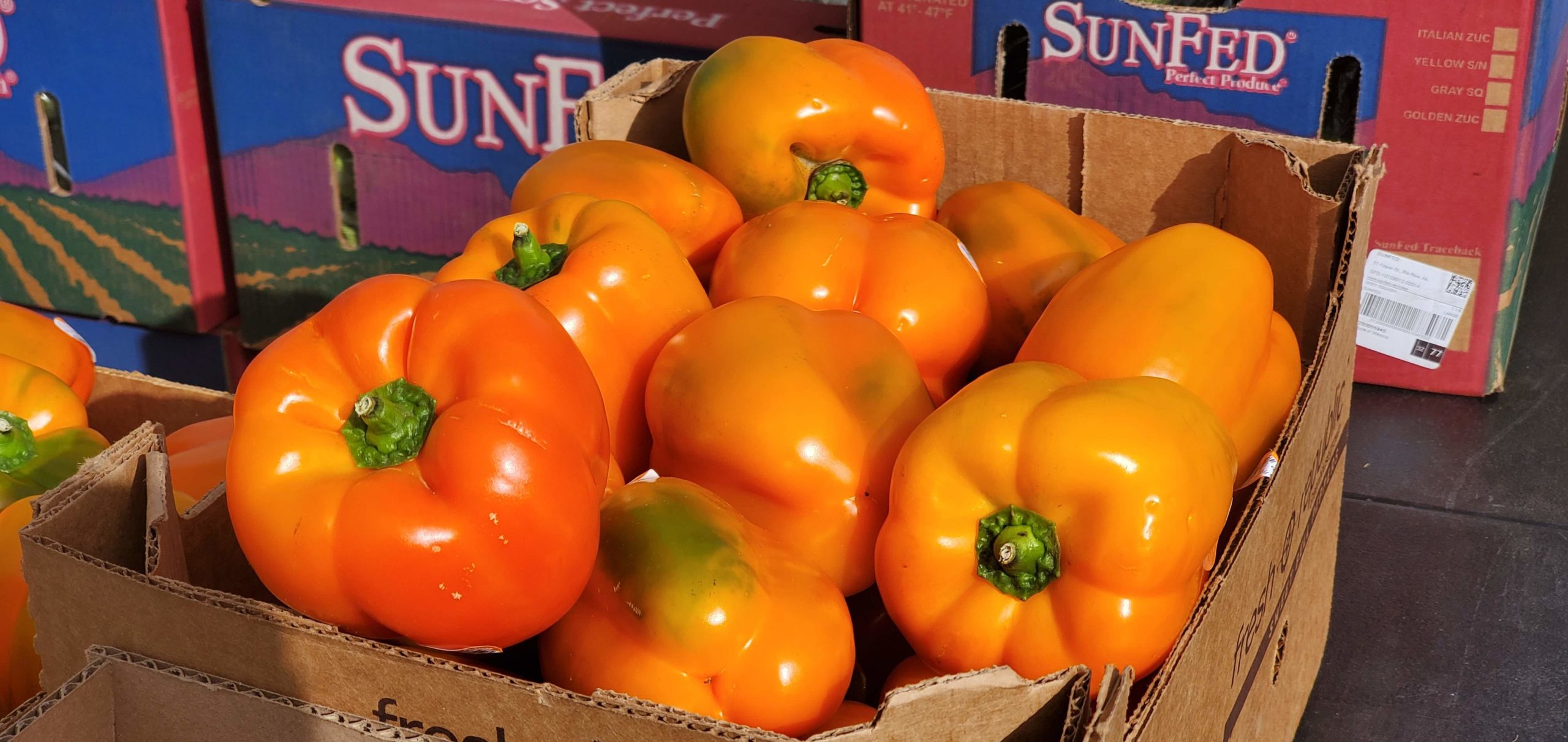 "It's so amazing being a part of the Mobile Pantry program. Growing up, I remember using mobile pantries a couple of times and getting food from them so working with the Mobile Pantry now is very personal to me. The power of getting to see all the people we help is so phenomenal," says Kendra.
Food Bank of Wyoming is grateful for drivers, like Kendra, who play an instrumental part in feeding Wyoming's communities, far beyond Mobile Pantries. Through icy roads, wind, and whiteout conditions, these ambassadors of the Food Bank understand the importance of getting food to the most vulnerable Wyoming communities and are committed to ensuring no one goes hungry. 
To learn more about the Mobile Pantry Program, drop locations, and times visit https://wyomingfoodbank.org/find-food/mobile-pantries-wyoming/. 
Let us know what you think!