Foot found in Abyss Pool likely from July accident; no foul play suspected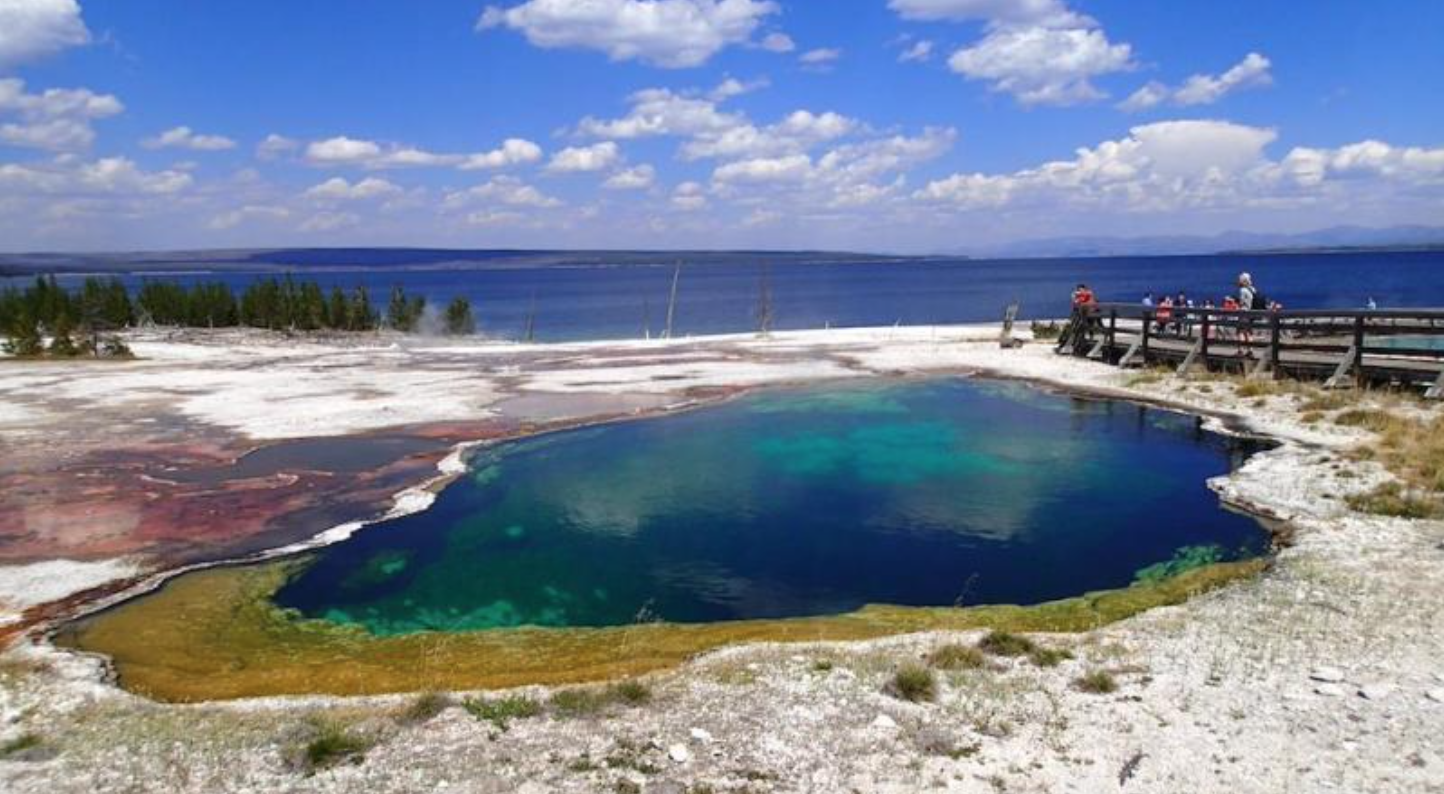 JACKSON  (WNE) –- The human foot found in a shoe in Yellowstone National Park's Abyss Pool Tuesday in West Thumb Geyser Basin is likely from a July 31 death.
No foul play is suspected, park officials said Friday.
Yellowstone officials didn't say in a press release why they had tied the incident to the end of July. But they said the investigation is ongoing to determine why the person died.
Yellowstone has not identified a possible victim, and officials have declined to answer questions about the condition or description of the shoe and foot.
Teton County Coroner Brent Blue said that his team has "remains of a victim" from Yellowstone but did not provide further information.
Blue told the Daily that Yellowstone is leading the efforts to identify the victim.
Abyss Pool is approximately 53 feet deep, and its waters are approximately 140 degrees Fahrenheit.Humans and their belongings have a history of falling into Yellowstone's hot thermal pools. At least 20 people have died from burns they suffered in thermal features after intentionally entering the pool or falling in.
In June 2016, a 23-year-old man walked off the boardwalk near Norris Geyser Basin and died after falling into a hot spring. He was looking for a place to soak, which is not allowed in Yellowstone's thermal pools. An accident report released a few months after the accident said that extreme heat and the pool's acidic nature likely caused the young man's remains to dissolve.
"Hot springs have injured or killed more people in Yellowstone than any other natural feature," according to the park's webpage about thermal features.

Let us know what you think!
Tagged:
Abyss Pool
West Thumb Geyser Basin
Yellowstone human foot
Yellowstone National Park