Fossil Butte National Monument hosts art by students across the country starting July 1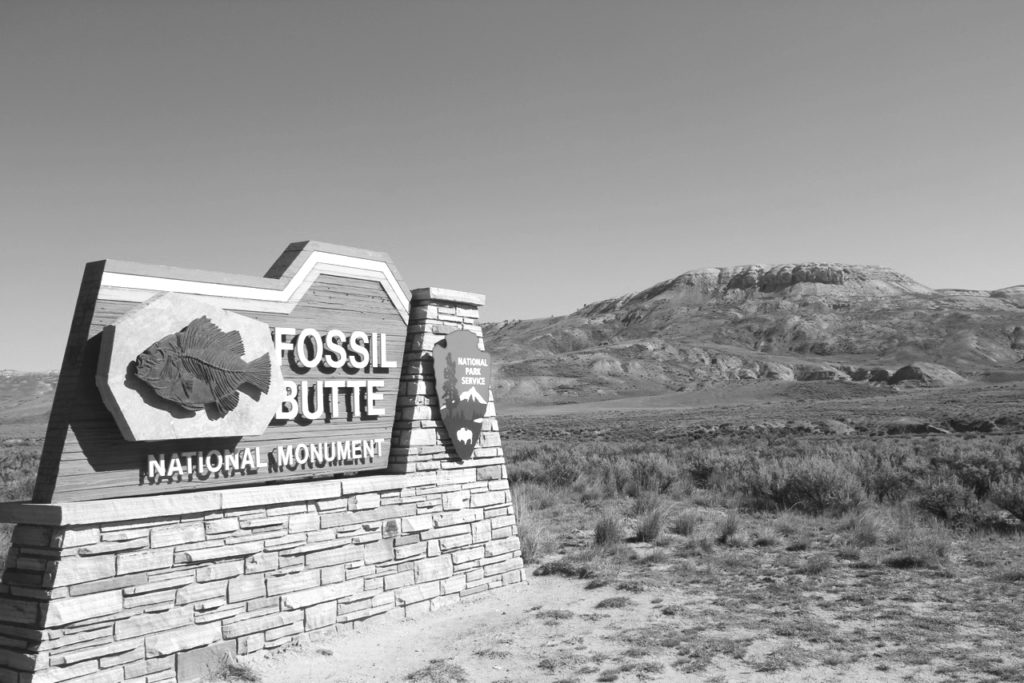 A collaborative effort between Fossil Butte National Monument, the International Fiber Collaborative Inc., and schools throughout Wyoming, Montana, California, Texas, Kansas, and Utah has culminated in a special "Art in the Park" installation at the Fossil Butte visitor center.
Over 70 works of art will be on display in the visitor center from July 1st through September 30, 2019.
"We are very excited to display these works of art from 19 different schools, with more than 560 students contributing," said Superintendent Angela Wetz. "It has been about a year in the making. We gave students the theme 'Aquarium in Stone,' and they researched what makes Fossil Butte special and translated their interpretations into works of art."
The art will be viewable during visitor center hours, 8 a.m. to 6 p.m. The park also offers ranger guided programs every day of the week, including fossil prep demonstrations, porch talks, and timeline walks. A seven and a half mile scenic drive begins just west of the visitor center parking lot. The full drive is now open after the winter closure.


The scenic drive ends at BLM land which is open to the public; however, drivers should use extreme caution as these roads are very rough and unmaintained. A 4-wheel drive, high clearance vehicle is required.
Fossil Butte was set aside to protect diverse, abundant, and well-preserved fossils from the Eocene Epoch in the Green River Formation.
The visitor center, which displays more than 300 of these fossils, is open daily from 8 a.m. to 6 p.m.
For more information about Fossil Butte, visit www.nps.gov/fobu.
Let us know what you think!
Tagged:
Eocene Epoch
Fossil Butte National Monument
Green River Foundation
International Fiber Collaborative Inc.