Free Vocalist Music Festival comes to Thayne this weekend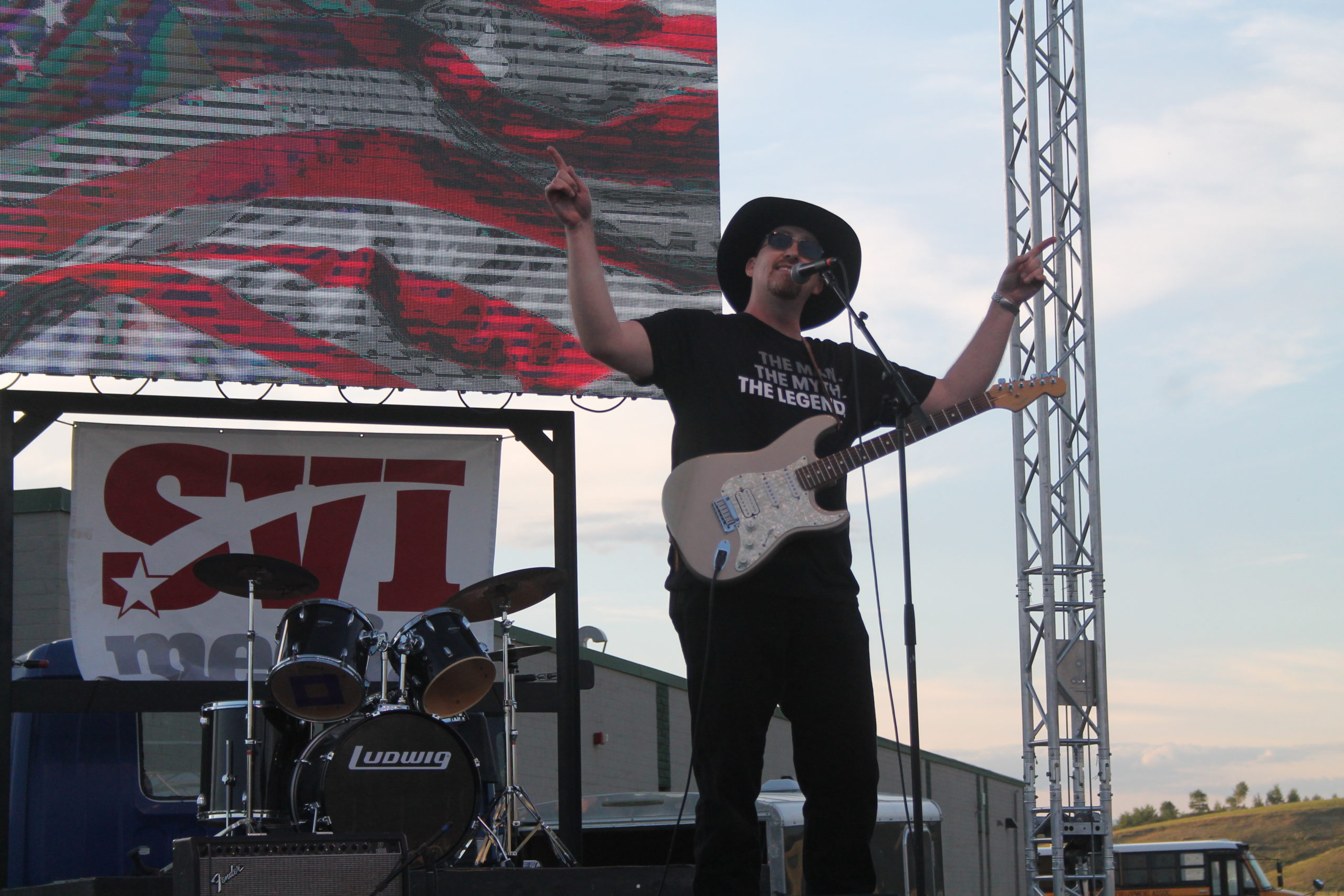 The Vocalist, hosted by SVI Media, is excited to hold the first annual music festival this Saturday in Thayne. The festival is free to attend and begins at 2:00 in the afternoon and will continue through the evening. The Vocalist Music Festival will be held at the Thayne Town Park on the lawn behind the community center. In addition to the live music, The Vocalist runner-up Keishianna Peterson will take the stage. Peterson features a powerful, soulful voice that has attracted the attention of the local region and over 34,000 followers on TikTok.
The Vocalist Music Festival will hold a youth Karaoke contest starting at 4:00. The contest is for anyone between the ages of 8 and 18. Prizes will be awarded to the winners, courtesy of the Town of Thayne. Signups are open now at TheVocalistUSA. com. It is free to sign up to perform and compete. However, there are a limited number of spots available, which are first come first serve.

At roughly 5:30 a classic rock cover band, called The Phat Old Professors, will take the stage. The group comes from the small town of Ephraim, Utah. They will be followed by Nate Burnham at roughly 6:30, who brings a full country music band from Texas. Burnham is best known for his song "I Got Game" which airs on The Spur (107.5/106.7 FM and 1210 AM).
The evening concludes with the annual Winner's Concert, featuring previous winners of The Vocalist. This year's winners who are able to perform include Melissa Dickey, EJ Pauni, Josh Jardine and Erik Dalton. The Wildcard competition will complete the festival, with three local singers competing for the eighth and final spot of the main Vocalist competition, which is held August 8 during the Lincoln County Fair.
Contestants include Ki Simkins, Britton Hunting and Lindsay O'Brien. The winner will be selected by a combined audience vote and the vote of the previous winners. The Winners Concert and Wildcard Competition will both be broadcast live on SVI Media.
In addition to the live music, several other activities will be held in conjunction with the music festival. Carpets Plus Colortile of Star Valley will hold a rock hunt in the area of the festival. Clues to where the rock is hidden will be given from the stage in-between acts. The person who finds the hidden rock will win $500. A number of additional rocks will be hidden, good for $10 off your meal with food vendors during the event.
The Town of Thayne is hosting a 64-team cornhole tournament. To register contact the Town of Thayne. There will also be bouncy houses and water slides for the kids, along with food and craft vendors.
Everyone is invited to attend. There is no admission charge. More details can be found at TheVocalistUSA.com.
Let us know what you think!
Tagged:
Britton Hunting
EJ Pauni
Erik Dalton
Josh Jardine
Keishianna Peterson
Ki Simkins
Lincoln County Fair
Lindsay O'Brien
Melissa Dickey
Nate Burnham
Thayne Wyoming
The Phat Old Professors
The Vocalist music festival