From Star Valley Summers to Saving Lives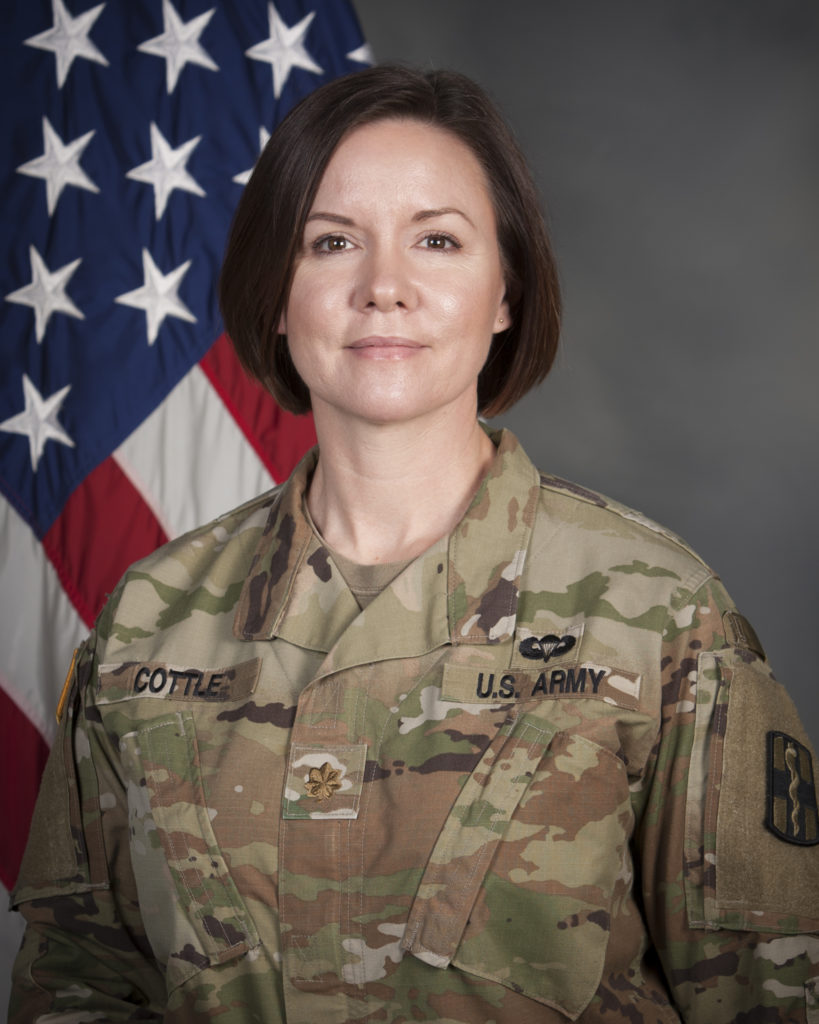 ◆ Hollye Cottle is now Army Major in Fort Hood, Texas
As a kid, Hollye Cottle spent her summers having fun in Star Valley. She is now Army Major Cottle, and prepares others to save lives on the battlefield.
Hollye Cottle joined the Army in 1997 and knew what she wanted to get out of it, "I told my recruiter, if you can't get me a medical job I'm not going to join." From there, her interests expanded, "I came in […] wanting to work in the medical field but fell in love with the military aspect of things as I experienced it."
After a few years, she decided to step away from the Army and focus on her family, but she did miss it. She earned her Bachelor of Science in Nursing and then went back to the military when she joined the Army Reserves in 2008 and worked as a military nurse. She summarized that time by sincerely saying, "military nursing was pretty sweet."
In 2012 she accepted a commission to join the regular Army once again. Since then, she worked in different units, including mother-baby and post-anesthesia recovery. She also continued her studies, "From there I decided I wanted to further my education and the military's awesome, so they paid for me to get a dual master's degree from Baylor University."

In 2018 she became the Nurse Methods Analyst for the Carl R. Darnall Army Medical Center, a job that required a lot of number-crunching, but she says she enjoyed that too. In April of this year, Major Cottle became the commander of the 198th Medical Detachment Intermediate Care Ward in Fort Hood, Texas. In times of battle, this unit could address some of the Army's medical and surgical needs, and now it focuses on preparing people for those times.
Major Cottle says she gets a lot out of what she does, "To see someone who is brand new to the military, brand new to healthcare, kind of grow and develop and hone their skills and see them grow into a soldier but also grow into their medical profession as well is very, very rewarding."
She is encouraging to anyone who is considering following a similar career path, "I say go for it, you know, it's not everyone's cup of tea but I've always had a good experience overall with the military. I do know that not everyone has had the same experience that I've had, I think I've been very blessed to have great leadership and people who really looked out for me when I needed it." She also says that she is a stubborn and determined person and that that has helped her along the way. "If someone's really considering this, and they're able to be fairly resilient with things that are unpredictable, the military's actually a really good place to go."
One drawback she acknowledges about her job is that it keeps her from living wherever she would like, "I wish I was in Star Valley, it would be great to actually live there full-time, I wish there was an army base close by."
Let us know what you think!
Tagged:
Major Holleye Cottle