GoFundMe account set up for Thayne Man recovering from car accident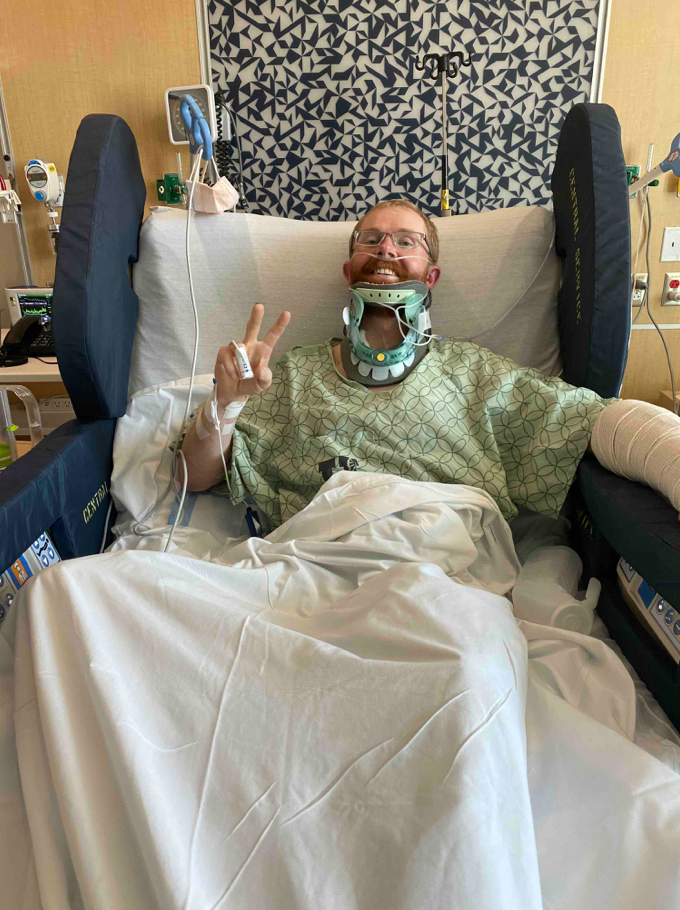 Rifle auction benefiting Galen Jacobs to be held on SVI Radio October 28th –

A GoFundMe page has been created to help a local Star Valley man as he recovers from a serious car accident that took place on October 3. In addition, local businesses are also stepping up to help raise additional funds through a live auction on local radio.
27-year-old Galen Jacobs was life flighted with serious injuries after rolling his vehicle while traveling on US26 around Palisades Reservoir. Following the crash, Idaho State Police said Jacobs' failed to negotiate a curve and rolled, coming to a rest on the off the roadway on the vehicle's driver's side. Jacob's was ejected during the crash.
According to information on the GoFundMe page, Jacobs sustained a broken arm which required surgery, a broken pelvis, torn ACL and LCL, fractures in his neck and lung trauma and damage.
On Sunday an update was provided, stating that Galen is making great progress. He was taken off the ventilator and is awake and alert and has been moved out of the ICU. He is currently in a lot of pain which is being controlled. The GoFundMe page states that during one of the scans a small hole was found  in Jacobs' heart, which was successfully repaired with a procedure. He has since begun different therapies to assist in his recovery.
The community is invited to help Galen with medical expenses during this difficult time by donating to a GoFundMe page. Click here for the link to the page.

In addition to the GoFundMe page, Wyoming Minuteman Supply has donated a Bagara Ridgeback 300 MW Rifle, valued at $2,200, which will be auctioned off during the Weekday Wakeup on SVI Radio (Swift 98 and The Spur) on Thursday, October 28. Listeners will be able to place bids during the morning show by texting 307-203-4637. The current high bid will be announced often throughout the show, with the auction ending at 9:00 am. All proceeds will be donated to Galen to assist with the medical expenses related to his recovery.

Let us know what you think!
Tagged:
Galen Jacobs
Idaho State Police
Palisades Reservoir
US Highway 26