Graze Restaurant opens to overwhelmingly positive public response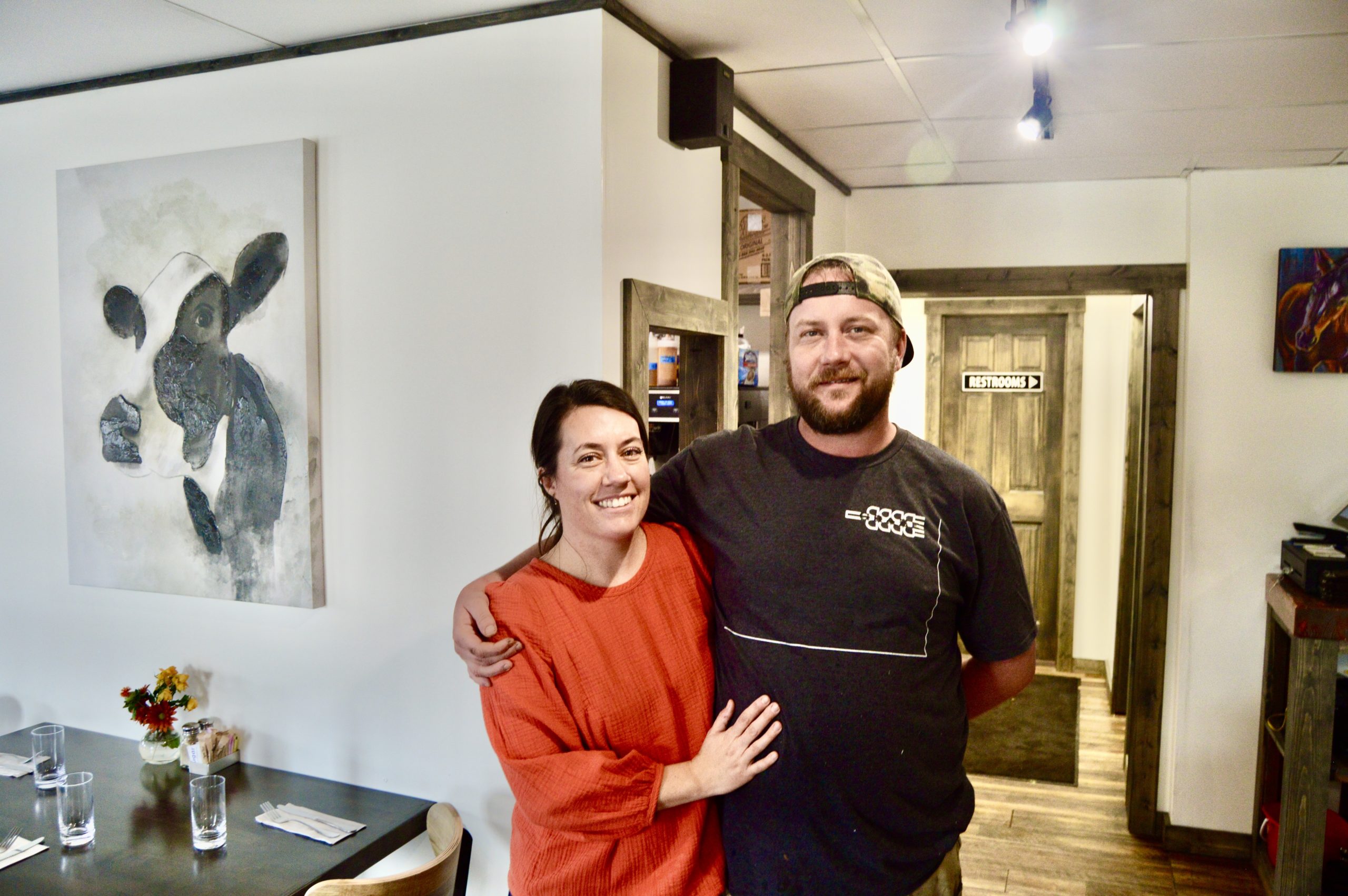 ◆ Quality, they insist, is the primary ingredient to any of their food items.
Tara and Eric Cretal are no strangers to the restaurant business––and it shows. Their restaurant, Graze, in Thayne opened for business on Sep 3, 2021 and they've been feeding near-capacity crowds every day since.
Eric, who is the main chef, hasn't had a day off in 80 days.
Graze has served between 160-200 people every day since it opened. The dining area seats 40 people and a fair percentage––the Cretals estimate 10-20%–– of their business is takeout.
The Cretals announced that Graze, located at 100 Wright St. and Main in Thayne, is open 7 days a week from 8:00-2:00, serves breakfast (all day), and lunch. The only days they close all year are Thanksgiving and Christmas.
Both Cretals have lived in the area for many years, both Star Valley and Jackson, although they both have extensive experience in restaurants in Boston, LA, Seattle and Jackson. While Tara originally hails from new Hampshire, Eric is 5th generation Wyoming. Eric's great great grandfather was a Swedish mountain climber and took part in the first climbing expedition of the Grand Teton.

Tara explained the benefits of their varied experience in the restaurant business, "We've learned a lot from the best people, just very amazing restaurants. We've had years to learn from people that we know––really good people that taught us so much."
Both Cretals are passionate about quality: they make virtually all of their food from scratch. They have already developed relationships with local and Wyoming-based food producers in order to offer the freshest, best quality meals possible.
Their breakfast menu offers Belgian waffles, biscuits and gravy, chicken fried steak and eggs, pork green chili and eggs, to name a few. Lunch offerings are a variety of sandwiches like a fried chicken sandwich, BLT, burgers, cheese steak and side salads and fries. Graze is also offering a variety of pastries, cinnamon rolls, cookies, pecan bars and pies, along with a respectable wine list, beers, sodas and mixed drinks. They will occasionally add seasonal items to the menu.
Tara is currently the barista and makes excellent espresso and cappuccinos. The Cretals have worked with Snake River Roasters to mix their own private blend of coffee.
Quality, they insist, is the primary ingredient to any of their food items.
Eric explained how they ended up owning Graze: "At first I think we were just going to take over the former Wagon Wheel Restaurant and cook good food and see what worked out. As I started the process of even just painting and doing renovations, it became very apparent that we were gonna put a little bit more effort and money into it."
Originally the Cretals wanted to just run a smaller operation that the two of them could handle, but ultimately decided to purchase the Wagon Wheel. "We pretty much had to leverage our whole lives on this thing to make it happen. We were only four years into our first mortgage, kid, car payment, stuff like that. So thanks to the help of Bank of Star Valley, they worked with us on what was the best route to get started."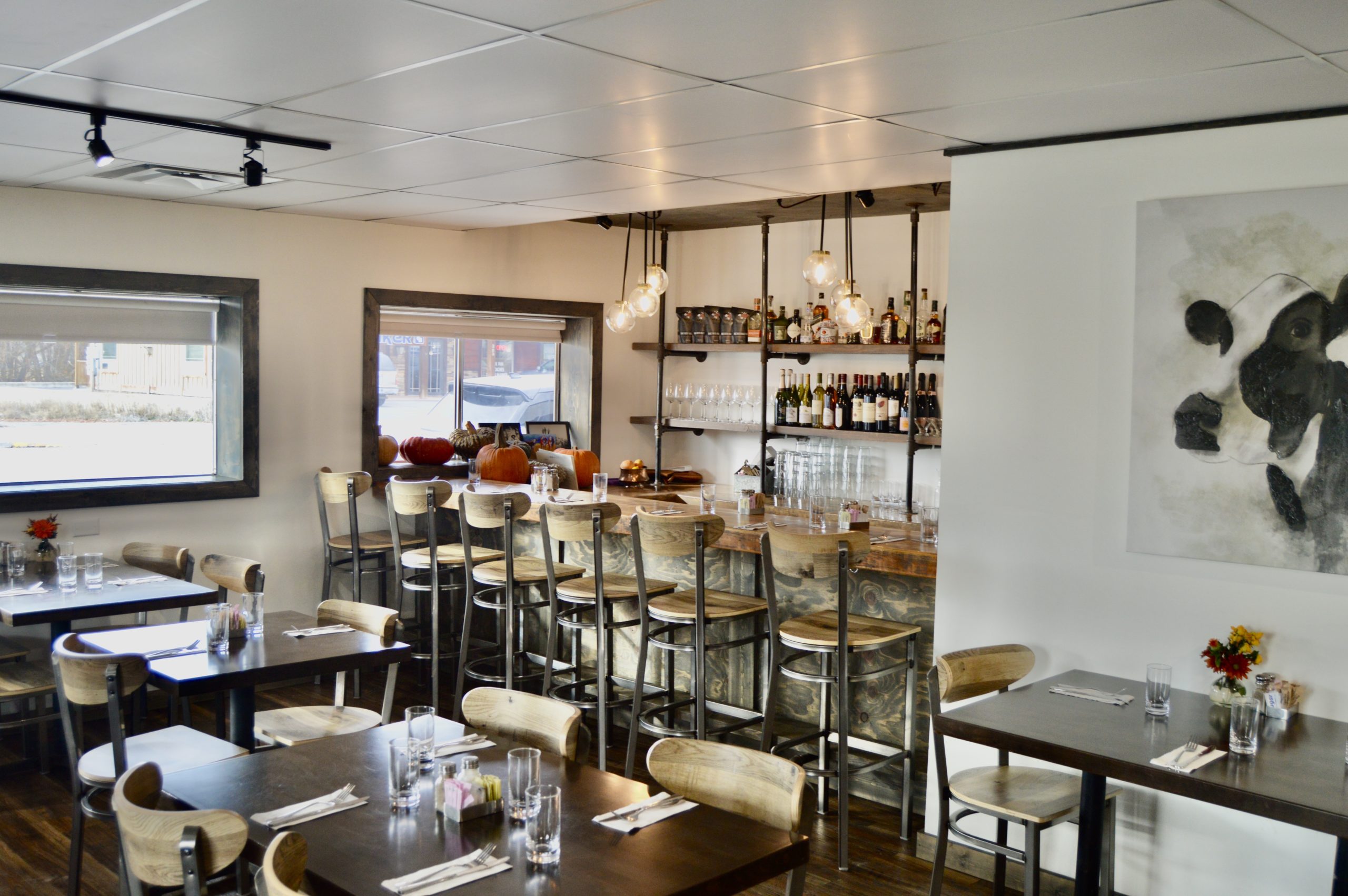 The Cretals believed they could renovate in a month, but it turned out to be 5 months of intensive labor to bring Graze up to their standards. A lot of friends and family pitched in and helped out to upgrade the building with new lighting, new trim, new ceiling, new furniture, some fun animal art, and new kitchen gear––some of it anyway.
Eric joked, "You don't want to get rid of the old kitchen, right? It has 30 years of seasoning on it and was made 10 times better than anything now."
Both Cretals acknowledged they love being in Star Valley and not needing to commute to work in Jackson. Now they can live here and work in their own business. They look forward to being involved in the community and just being present here. They currently employ between 10-15 staff members, full and part time.
Eric sang the praises of his sous-chef, Brad Martin and how the two of them worked hand-in-glove together: "My sous chef has been working with me wherever we're at for the last four or five years.. We work very well together very seamlessly. I couldn't do this without him as far as he knows everything that I want. I know everything that he wants. At this point we're like, 'What's that recipe that we did five years ago for that?' and one of us knows that. One of us can pull it off and that's huge."
The Cretals near-future plans include opening for dinner, tentatively in December, contingent on being able to hire staff to do so. They anticipate finishing an outdoor dining area next summer. They already do some catering, but emphasized they're booked for the upcoming Thanksgiving and Christmas seasons. They offer gift certificates, along with their plans to keep offering their usual exceptional cuisine in Thayne.
www.facebook.com/Graze-Restaurant-WY-107035508414222
www.instagram.com/wy_graze/
Let us know what you think!
Tagged:
Graze
Tara and Eric Cretal
Thayne Wyoming