Greys River deer migration continues on time, every year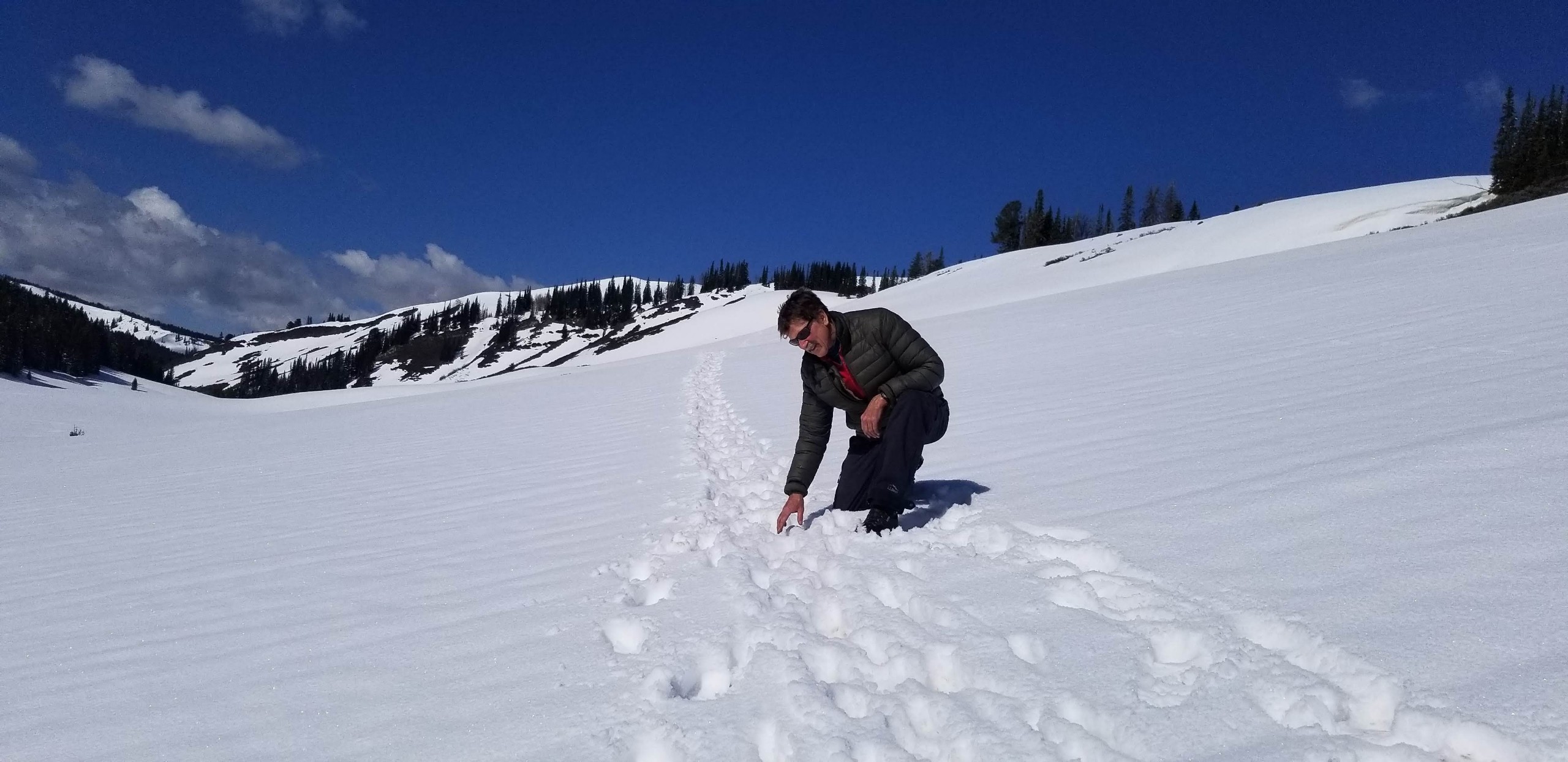 It's a tradition every spring — Wyoming Mule Deer leave their winter ranges around LaBarge and Evanston and make their way back to their summer range on the Greys River and Salt River Mountain Range where new fawns are born.
"It's the annual spring deer migration. It's something to watch, an incredibly journey," advised Wyoming Game and Fish Biologist Gary Fralick. "I give credit to how resilient the deer are."
Fralick has been studying this western Wyoming migration for decades. "We initially collared deer for a study, back in the 1970s around Fontenelle Creek and LaBarge," he recalled. "In the late 1980s, we added radio collars on deer near Evanston, north of I-80. We found out at that time the deer in Evanston migrated all the way to Little Greys and Bailey Creek, about 200 miles."
Additional collaring projects in 2000 showed migration from Daniel into Greys River and the Salt River Mountain Range.

Speaking of all the migration routes, Fralick said, "There is a substantial annual migration, both spring and fall, into the Greys River area."
He added, "The Greys River area is one of the most important areas for mule deer and wildlife in western Wyoming."
A fine tuned study in 2013 led to a film documentary "Deer 139" migrating all the way back to the Wolfley Canyon area near Etna.
Fralick advised the deer use crucial timing to migrate on certain weeks in the spring and in the morning hours when they walk on top of the snow.
The process leads to the first green grass of Greys River that is eaten to sustain the fawns that are generally born the first week of June.
The traditional migration shows the strength of the deer. "We can appreciate how resilient these deer are. How they initiate the migration and get to areas like the Greys River in Spring of the year," Fralick summarized. "Prior to this, we had a rudimentary understanding of how deer moved from their winter ranges."
He continued, "The [Greys] River sustains fawn growth. They raise their fawns and take them back to the winter ranges in November. "
Referencing the years of study, Fralick concluded, "It's been a wealth of information and we are certainly fortunate to have that level of understanding to be able to work in Greys River and the Wyoming range over the past 30 to 40 years."
Let us know what you think!
Tagged:
Bailey Creek
Evanston Wyoming
Fontenelle Creek
Gary Fralick
Greys River
LaBarge Wyoming
Salt River Mountain Range
Wyoming Game and Fish
Wyoming Mule Deer migration