Headliners Magill and Murray bring Celtic music to the Ford this weekend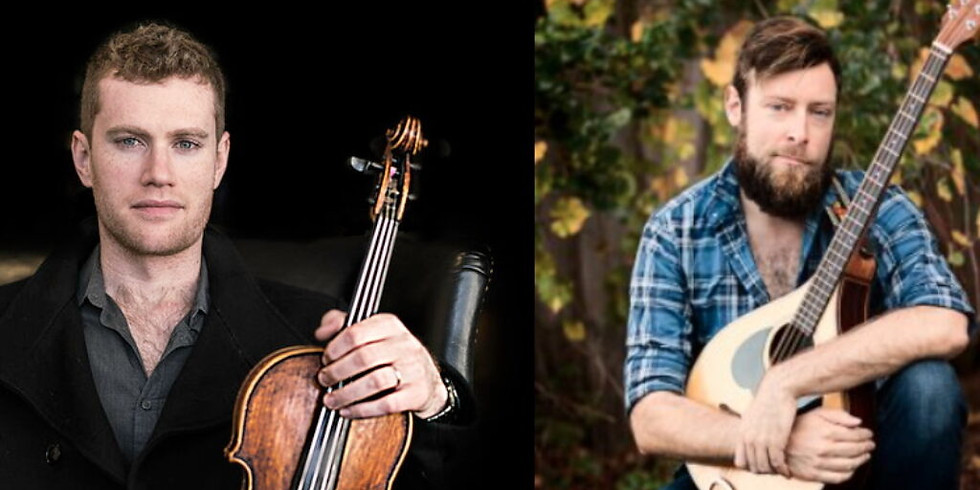 ◆ A group fiddle lesson from Magill is offered Friday morning.
International fiddle headliner, Andrew Finn Magill, and popular Celtic accompanist, Alan Murray, are teaming up to bring Star Valley a high-energy show of Irish and American music featuring fiddle, guitar and bouzouki with vocals at the Ford Theatre Friday, June 3 at 7 p.m.
PURCHASE TICKETS FROM SALTRIVERARTS.COM –
Andrew Finn Magill is a composer, educator and performer from Asheville, North Carolina. A Fulbright fellow, Magill tours internationally, specializing in Irish fiddle, American fiddle, Brazilian choro and Jazz. Magill tours as a solo artist and sideman with dozens of artists in various genres. He is considered among professionals and critics as a leading fiddler among the new generation of musicians.

Alan Murray is from Glasgow, Scotland where he began playing whistle at a young age. Now living in the United States, he teaches and tours, performing Irish music as one of the most sought-after Celtic accompanists. He plays guitar, bouzouki and sings.
Student and adult fiddlers in Star Valley will want to attend a group fiddle lesson offered by Magill that morning at 11 a.m. in the Ford. Participation is $25 per individual. Any fiddler wishing to expand their knowledge and skill is welcome and encouraged to attend.
"We are grateful to have Magill and Murray in Afton's Ford Theatre this weekend," said Daphne Arbizu, Salt River Arts representative. "These musicians are amazing professionals in their field. We are excited to feature them at the Ford Theatre. This quality of performers at the Ford Theatre is fulfilling our dream to bring more access to the arts in Afton. We feel very lucky to have them here and are proud to offer this to our friends in Star Valley!"
Let us know what you think!
Tagged:
Alan Murray
Andrew Finn Magill
Celtic music
Fulbright Fellow
Irish music
Star Valley music