Hebdon wins fishing shelter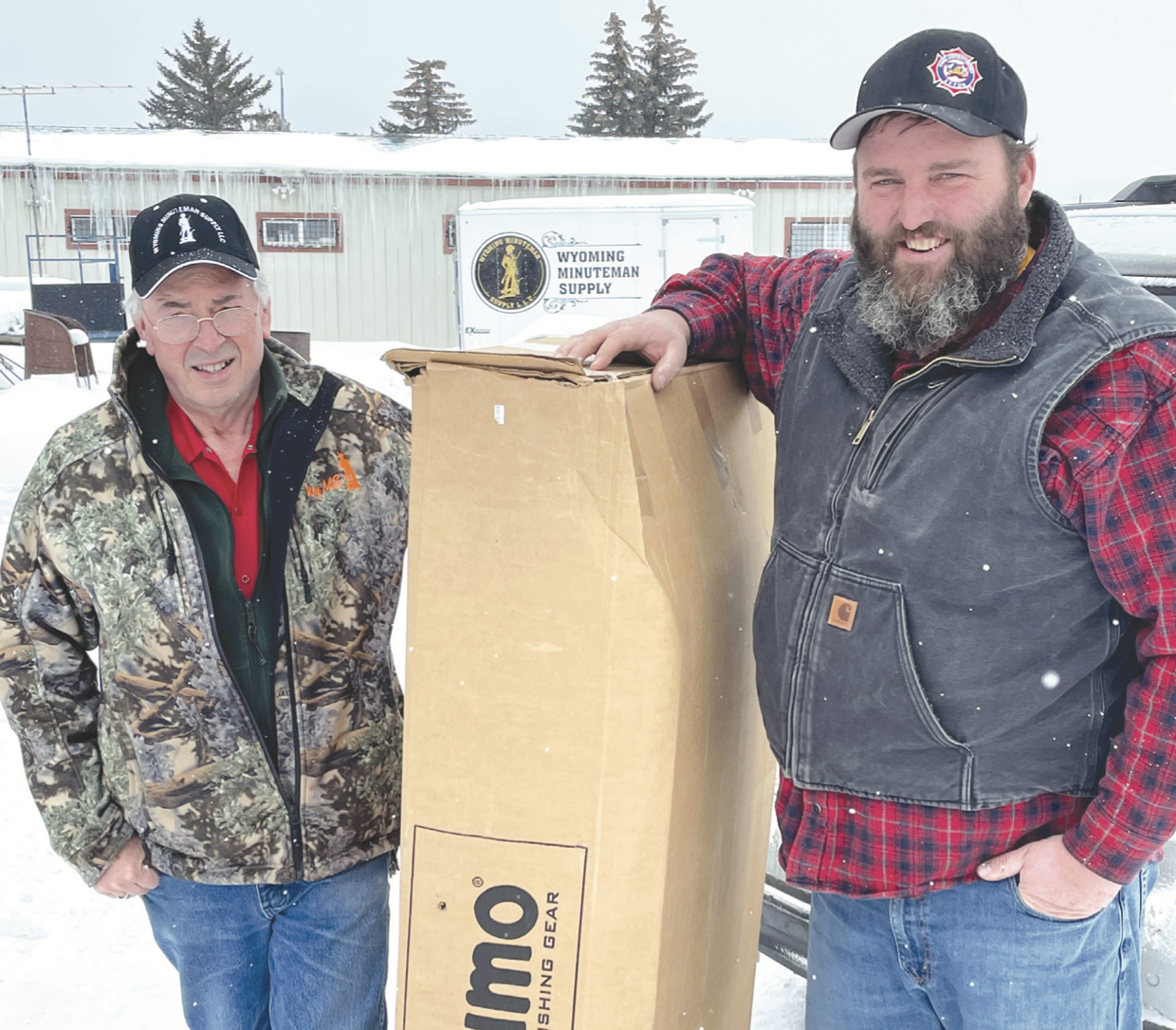 Lorell Wooley (left) of Wyoming Minuteman Supply presents Kade Hebdon (right) with an Eskimo Ice Fishing Shelter valued at nearly $730 retail. Hebdon's name was drawn out as the winner of the shelter on Friday, December 23. In partnership with SVI media, everyone who purchased a copy of the Star Valley Independent from Wyoming Minuteman Supply was entered into a drawing to win the shelter.
IMAGE PROVIDED BY WYOMING MINUTEMAN SUPPLY.
Let us know what you think!