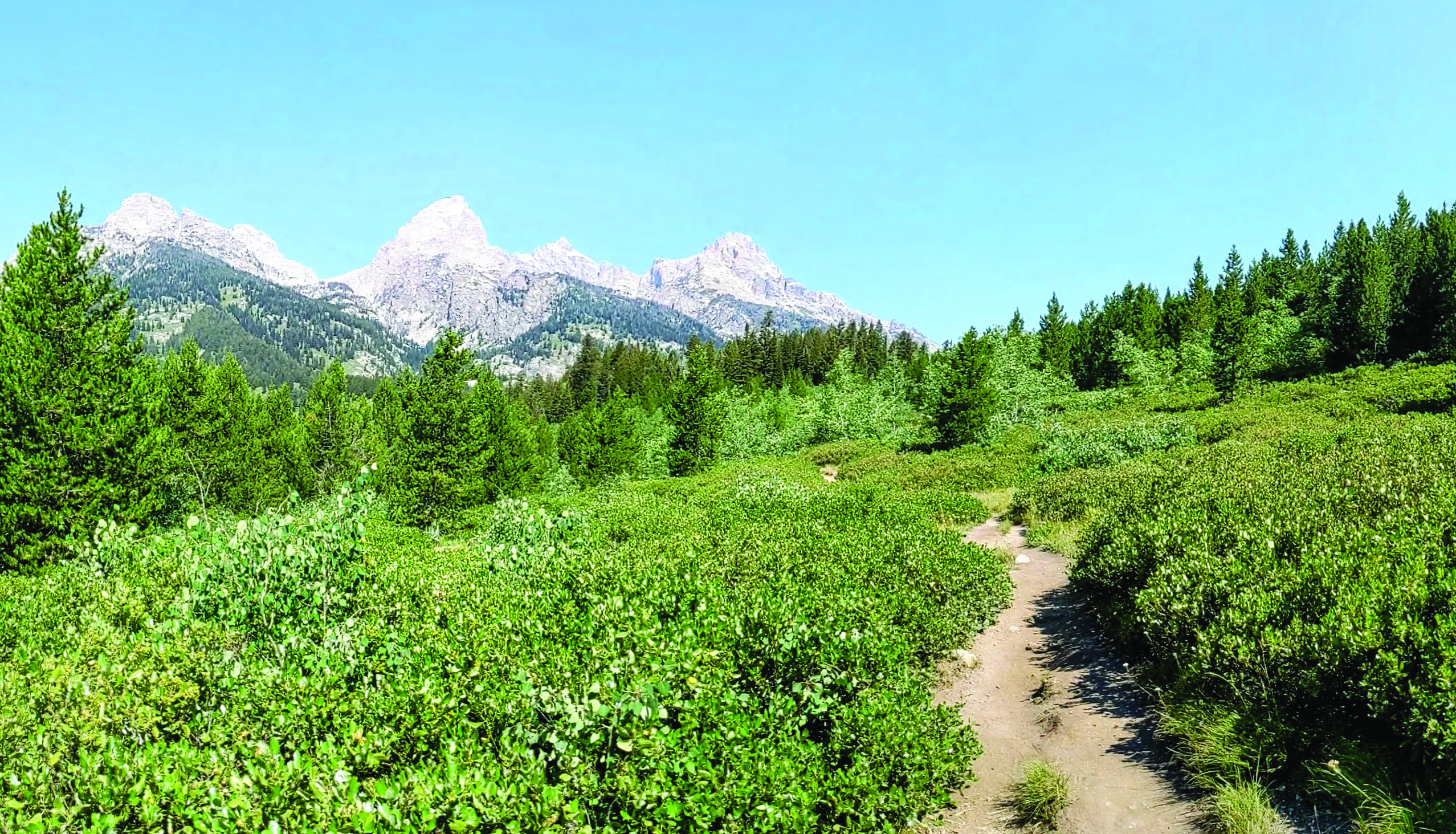 ◆ Summer is on its way out, but there is still plenty of time to enjoy the outdoors before the snow flies.
One great way to enjoy nature and get some exercise is by hiking. If you have already thoroughly explored the local trails in the valley, try a hike in our neighborhood National Parks.
Bradley Lake is a six-mile loop trail to a spectacular lake in Grand Teton National Park. It has mild elevation gain and gives you excellent glimpses of the Tetons and meadows of wildflowers. Plus, the fishing is decent! The trail is only partially shaded, so plan to hike in the morning and bring plenty of water to avoid the worst of the day's heat.
If six miles seems ambitious, or you have small children, you can turn around at Taggart Lake to cut off 2.2 miles.
Take a picnic and enjoy your afternoon by the lake, or use it as a launching point for an overnight excursion to Surprise and Amphitheater Lakes. If you are lucky enough to get a permit, there is a single secluded walk-in campsite on Bradley Lake. It's a great place to watch the sunset and let the lapping water lull you to sleep.
If you plan to stay in the backcountry overnight, you will need a permit from the visitor's center. Permits are first-come-first-serve and become available 24 hours in advance. I recommend getting to the ranger desk at 8 a.m. sharp when they open for your best shot at your ideal campground.
As we dip towards fall, moderate temperatures, lessening crowds, and changing leaves combine for the perfect time to hike your new favorite trail.

Let us know what you think!
Tagged:
Amphitheater Lake
Bradley Lake
Grand Teton National Park
Surprise Lake
Taggart lake