Homeland Security details potential flooding scenarios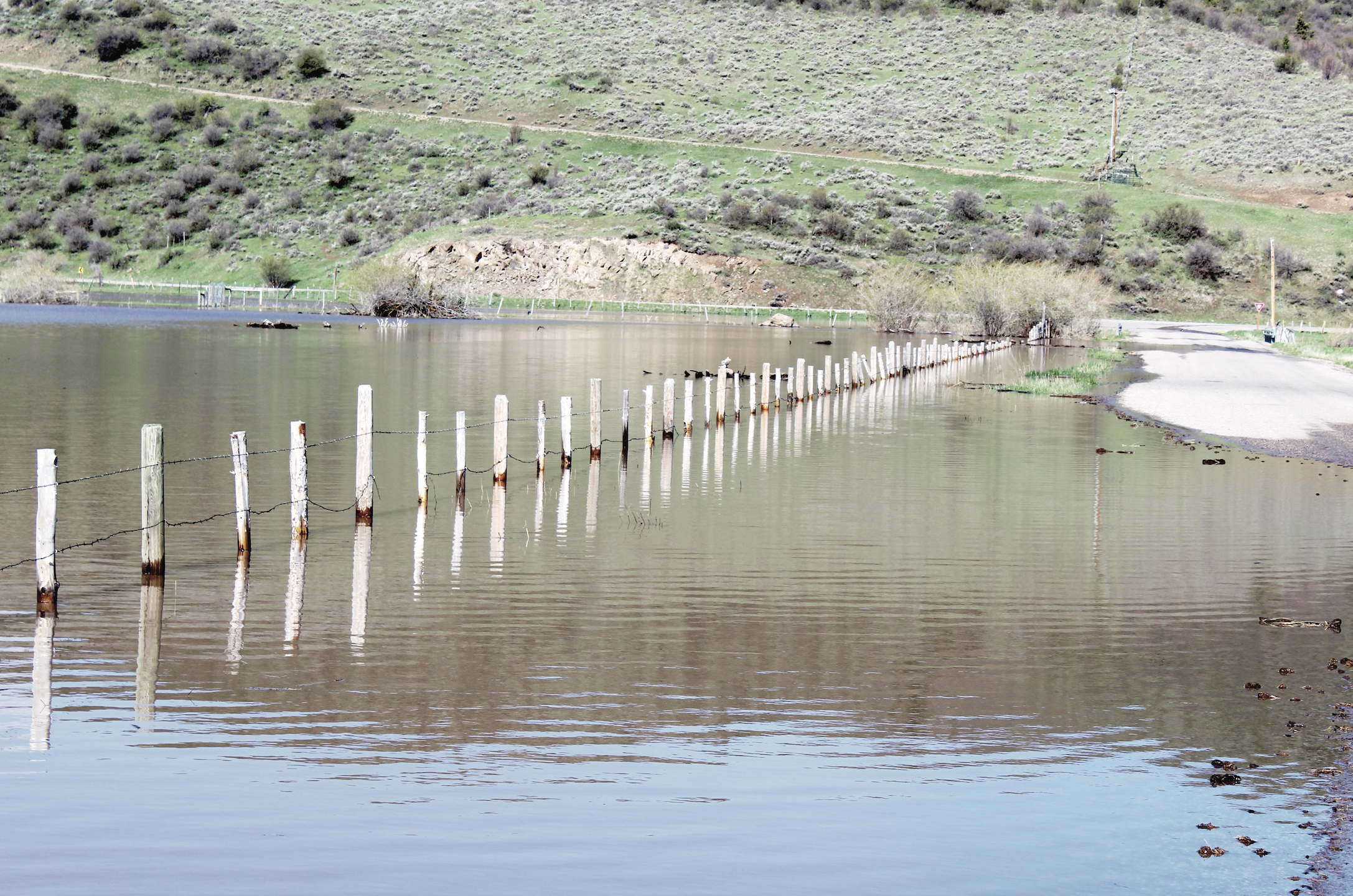 The following is a release from the Office of Homeland Security –
Lincoln County, Wyoming – Heavy snowfall events throughout the winter months have left above-average snowpack, both in the mountains and valleys of Lincoln County. Cooler-than-average temperatures in February and March have kept much of the early snowmelt from happening up to this point. Current forecasts from NOAA/NWS show below-average temperatures are probable through the remainder of the month.
Forecast models also favor above-average precipitation potential for the same time period. Some valley areas are seeing mild above-freezing temperatures, which will cause some localized snowmelt. The potential for rain-on-snow events could increase the chance of spot flooding and saturated soils, which pose risk to homes with basements. Spot flooding and subsurface water flooding in basements can happen almost anywhere.
If cooler temperatures prevail, it will delay the bulk of runoff until later in the season. Chances for runoff-derived stream flooding are low at this time but may increase as weather conditions change.
• STAY INFORMED
Residents are encouraged to stay informed by monitoring the National Weather Service-Riverton forecast office (www.weather.gov/riw), local radio broadcasts, and social media (https://www.facebook.com/LincolnCountyOHS/) for flood advisories. Lincoln County Emergency Management will continue to provide updates regularly throughout the season.
Please ensure that you check the dates of news releases and social media posts, to ensure that you are sharing the latest information, as situations can change rapidly. Understand the role of government agencies. Emergency Management is tasked with the protection and restoration of critical services, such as potable water, power, medical services, etc. We also coordinate response efforts to large-scale events and provide timely information and resources for the public to help residents mitigate any threat to life, environment, and property. Keep in mind that individual homes and property are the responsibility of the homeowner to take mitigating action to the degree possible. Contact us if you have questions.
• PREPARE YOUR HOME
The time to act is now – before the flood occurs. If you know that you are in an area at risk of flooding, take action to protect your home and property before the flooding begins. Move equipment and valuable items to higher ground, create barriers, and obtain flood insurance if you qualify. Sandbags or other resources may be made available by Emergency Management during times of widespread flooding potential. Again, the ultimate responsibility for homes and property lies with the owner.
• IF YOU ARE AFFECTED BY FLOODING
Flooding from subsurface water often occurs in basements. In this event, it is advised to have sump pumps to pump water back outside and away from the home. Keep valuable items off the floor and move them to higher ground. Check with your insurance company for any damages that might be covered if you have flood insurance. Keep in mind that most homeowner policies DO NOT cover flood damage. Talk to your insurance advisor to understand your options.
Sandbags have no effect in the case of subsurface water flooding. Running surface water can be channeled away from your home by digging trenches or using barriers, such as sandbags. Stagnant water from spot flooding will have to be pumped or pushed with equipment to get it away from your home.
If you live inside a municipality, contact your local government officials and notify them of the situation in your area. For residents living outside municipalities, or for any special needs situations or questions, please contact Lincoln County Emergency Management. If there is a threat to life, call 911.
Let us know what you think!
Tagged:
Lincoln County Office of Homeland Security
Star Valley flooding