House kills proposed 'bonus point' system for moose, sheep hunts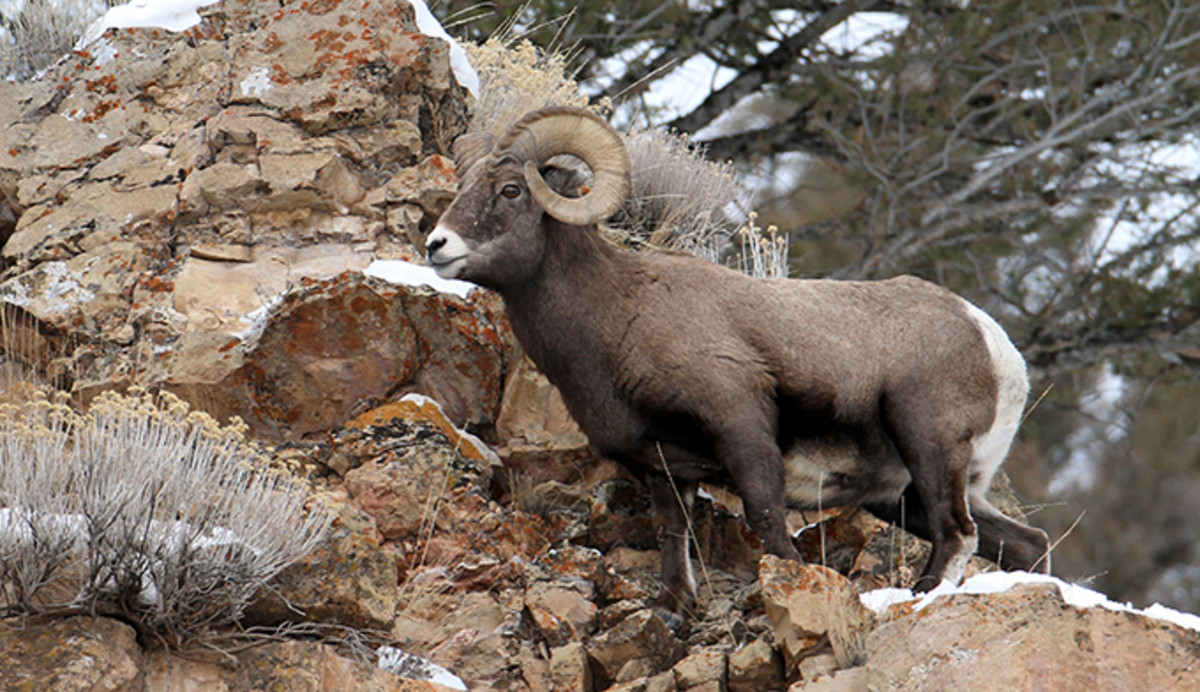 By Stephen Dow
Cody Enterprise
Via- Wyoming News Exchange
CODY — After receiving support in the Senate and multiple committees, a bill that would have made significant changes to the preference point system for hunting moose and bighorn sheep died on third reading in the House last month.
Senate File 88 failed on a 22-40 vote Feb. 16. The bill split the vote of Park County's representatives.
Reps. Sandy Newsome (R-Cody), Rachel Rodriguez-Williams (R-Cody) and David Northrup (R-Powell) voted in favor of the bill, and Reps. John Winter (R-Thermopolis) and Dalton Banks (R-Cowley) voted against it.
SF 88 began life as a recommendation from the Wyoming Wildlife Task Force, a group of 18 individuals convened by Gov. Mark Gordon to study top-priority wildlife policy issues related to the allocation of hunting opportunity and access.
The task force recommended the current preference point system be transformed into a "weighted bonus point system."
The proposed drawing would be completely random, with those who have been in the system the longest entered into the drawing more times. The weighted bonus point system was intended as a way to give sportsmen of all ages their best chance of harvesting the rare animals.
While preference points were originally intended as a way to improve a hunter's odds of eventually drawing a license in a hard-to-draw hunt area, that's not often how it works due to the limited number of moose and sheep and an increasing number of interested hunters, task force member Rusty Bell told Park County residents during a public meeting in December.
Newsome spoke in favor of the bill on the House floor, reiterating the task force's opinion that "the current (preference point) system we have is unsustainable long term.
"This is not perfect in any shape or form, but it does address what is currently a failing system."
Banks agreed that the current system is broken but said the proposed bill was akin to "fixing a leaky roof with rotten wood."
He said he was concerned about the impact the bill would have on Wyoming residents who have spent years building up their bonus points in the hope of hunting a moose or sheep.
"It's a drastic change and a change that's going to affect a lot of people in the state," Banks said. "I've got a lot of constituents who are sportsmen, guides and outfitters that this will directly affect. This changes the course of what we've had for decades … . In essence, we've had a contract with those who have put in for these tags for 30 years, and now we're going to come in and say we're not going to honor that contract."
Winter agreed that protecting hunters who have spent years building up preference points should be the Legislature's top priority.
"There's too many instances where the bonus point does not work any better than the preference point," Winter said. "So we just need to figure out some way to take care of these people who have spent all this money and time trying to get a license."
Let us know what you think!