Independent Obituaries: April 27, 2022
The following obituaries appeared in the April 27, 2022 edition of the Star Valley Independent.
For more area obituaries, please visit Schwab Mortuary.
For more resources including headstones, please visit the Star Valley Historical Society.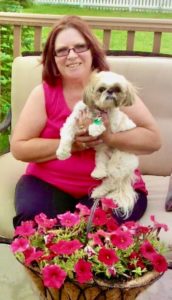 Kathryn "Kathy" Ilene Shepherd was a caring mother, grandmother, wife, sister, and friend. She went on to meet her Father in heaven and her other family members unexpectedly on April 15, 2022 in Enterprise, Oregon.
Kathy was born to Roy Mason and Hester Ilene (Snow) Shepherd on November 4, 1951. Though she was born on Sheppard's Air Force Base, Texas, she spent her childhood in Simi Valley, California, with her sisters Linda McFadden and Teresa Gustafson and her brother Roy Dewayne Shepherd. Kathy had a fun and exciting childhood. She would graduate from Simi Valley High School in 1969. She raised her boys in Afton, Wyoming, later moved to Clearfield, Utah, and settled in Enterprise, Oregon.
Kathy has two children, two daughters-in-laws, and eight grandchildren whom she loved very dearly. Kathy never met a stranger and loved to converse, especially about her family. Kathy's ability to make a friend in a second was noticed by all with whom she associated. Several times while working as a cashier, she would recognize something about a customer that would prompt an immediate discussion. The person soon found out that he or she knew one of her sons in another state.
Besides being a great conversationalist, she loved collecting unusual antiques, knick-knacks, and pictures of her family. She had a story about each item she collected, who it was from, where it had been, and how long it had been in the family.
Kathy was an avid card player, but loved any game played with her grandchildren. She enjoyed the outdoors but mostly just being where her family was at. She encouraged her boys to always shoot for the stars and took great pride in their successes, no matter how large or small. Most importantly, she had a strong relationship with the Lord and spent many hours reading His word.
Kathryn I. Shepherd is preceded in death by her father Roy, mother Hester, brother Dewayne, and nephews Jimmy and Ryan. She is survived and dearly missed by her sisters Linda McFadden and Teresa Gustafson and son Winston's family: Rachelle (Wolfley), Shayla, Gavin, Zachary, Malachi, and Brynlee of Star Valley; and her son Patrick's family: Amy (Hilliard), Allison, Luke, and Gabriella of Enterprise, Oregon.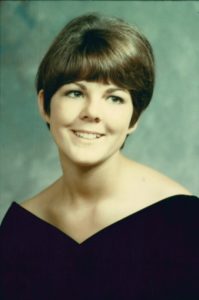 Sharlene Budge, 71, of Thayne, Wyoming, went to be with the Lord Saturday, February 19, 2022. Sharlene was born in Idaho Falls, Idaho, August 27, 1950, to Jean (Sermon) and Lowell Payne. She was born with two front bottom teeth. She lived in the same house on Rose Avenue in Idaho Falls until 1968. She was brought up in The Church of Jesus Christ of Latter-day Saints.
Sharlene attended schools in Idaho Falls until the 11th grade. She moved to Jackson, Wyoming, and finished her education there, graduating from Jackson-Wilson High School in 1968.
Sharlene was married to Allen Budge May 3, 1969. They were married for 53 years sharing life's joys, sorrows, and triumphs side by side.
Sharlene and Allen had three children, Jason (1970) followed by Jeremy (1972) and Stacy (1977). Sharlene loved traveling to watch her children compete in sports.
Sharlene and Allen went into business creating Allen Budge Construction in 1974. They moved into the first home they built for themselves on Budge Drive the same year. Their office was always in their home, and home and business were blended in their life.
After many years in the construction business, Sharlene and Allen took a break from 1994 to 1995 to pursue a career with Usana (a vitamin and health company). They built another house for themselves next door on Budge Drive and moved into it in 1998.
Sharlene and Allen got back into the construction business when they asked a former employee, Brian (Woody) Woodruff, to partner with them to create BW Builders. Sharlene loved her working family.
Sharlene enjoyed camping and sitting around the fire creating Dutch oven delicacies. She also liked boating, skiing and snowmachining. But nothing matched her desire for traveling and exploring the United States and bordering countries.
Sharlene and Allen explored new places in their motorhomes and on four-wheelers. They bought their first motorhome in 1994 and traveled to 14 states and through Alaska, Canada and 450 miles into Old Mexico. One of her most repeated trips was to Sacramento, California, to visit her mother and brothers Danny and Kelly. One of her favorite adventures was a week on the Paiute Trail in central Utah.
Sharlene answered the calling of the Holy Spirit and came forward to an altar call at the First Baptist Church December 19, 1999, and was baptized January 11, 2000. Knowing her life was on a better path as a born again Christian, Sharlene introduced the Bible to Allen and they enjoyed reading it aloud to each other. She deeply appreciated the bond between her sisters in Christ, those who walked the footsteps of faith. She said sharing a special bond of worship and their love of the Lord was a blessing beyond words. She was always willing to teach the word of the Lord and help others welcome the Lord into their hearts.
Sharlene and Allen built a "playhouse" in Quartzsite, Arizona, in 2002 where they would escape the cold in the winters. Sharlene loved going to the craft shows and rock shops in Quartzsite. After retirement in 2007 they built and moved into a house on a golf course in Thayne, Wyoming.
One of life's greatest joys for Sharlene was her grandchildren. She left them with a lasting legacy of her eternal love and Jesus's love for them all. Sharlene was diagnosed with ALS (Lou Gehrigs disease) in 2020.  Sharlene was preceded in death by her sister Gloria Payne (1970), father Lowell Payne (1990), son Jason Budge (1993), brother Danny Payne (2017), mother Jean Payne Richins (2019).
Sharlene is survived by her husband Allen, brothers Mike Payne and Kelly (Michelle) Payne, four brother-in-laws Jim (Oney), Danny (Jane), Chad (Dianne), and Craig Budge, children Jeremy (Sara) Budge and Stacy (Tony) Saunders, and numerous nieces and nephews. Sharlene had five grandchildren- Amber and Heather Budge, Garrett, Preston and Brady Saunders, who will all dearly miss her.
See the full obituary online at SchwabMortuary.com.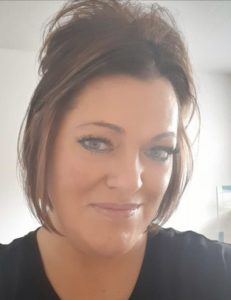 Tiffani Simkins, age 44, passed away unexpectedly on Sunday, April 17, 2022 in Spanish Fork, Utah. Tiffani was born April 13, 1978 to Jody and Kris Simkins in Afton, Wyoming. She was the 2nd of 5 children. Growing up, Tiffani was very active in horse 4-H and loved showing horses. She participated in many rodeo queen contests culminating in competing for Miss Rodeo Wyoming where she placed 1st runner up, winning both the speech and scrapbook portion of the contest. Tiffani was also very musical and played the piano and guitar. She loved to sing and had a fantastic voice. She was a member of the Jazz Band, playing the guitar, and was an All-State Vocalist. Tiffani was also very athletic and competed in both basketball and volleyball for the Star Valley Lady Braves.
After graduating from Star Valley High School, she attended culinary school in Denver, Colorado pursuing her love of cooking and baking. After moving back to Wyoming, Tiffani was the Lincoln County Rodeo Queen contest coordinator for several years and loved the association with the girls in the program. Two of Tiffani's greatest accomplishments were her children: Ki, age 17, and Wyatt, age 12.
Tiffani is survived by her children, Ki Simkins and Wyatt Lloyd, her parents, Jody and Kris Simkins of Afton, siblings, Travis (Kimberly) Simkins, Tausha (Wade) Anderson, Trent Simkins, and Taralyn (Taylor) Brower.
She is preceded in death by both sets of grandparents and a baby boy born at 25 weeks.
Funeral services were held at the Afton 4th Ward Chapel on Monday, April 25 at noon. Friends greeted the family beginning at 11 a.m.
In lieu of flowers, the family is asking that donations be made to the Afton Food Pantry at AftonFoodPantry.com.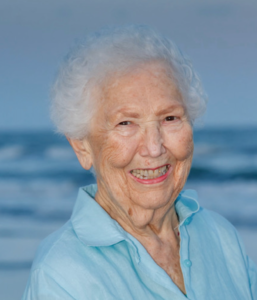 A Celebration of Life for Carrie Betty Frome will be held on May 7, 2022.
Graveside Services will be from 1-2 p.m. in the Afton Cemetery, with a public reception from 2-4 p.m. at the Afton Civic Center, followed by a family and friends dinner from 4-6 p.m.
Let us know what you think!
Tagged:
Carrie Betty Frome
Kathryn "Kathy" Ilene Shepherd
Sharlene Budge
Tiffani Simkins