Independent Obituaries: August 7, 2019
The following obituaries appeared in the August 7, 2019 edition of the Star Valley Independent.
For more area obituaries, please visit Schwab Mortuary.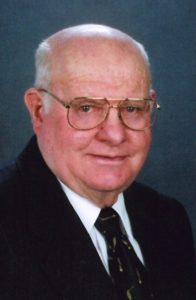 Horace LaRoyce Nield, 88 passed way Monday July 22, 2019 at the Star Valley Care Center. Funeral Services were held Saturday July 27, 2019 at the Salt River Ward Chapel. Interment was at the Afton, Cemetery.  He was born on November 1, 1930 in Afton to Seth Horace and Ella Vietta Nield. As the youngest of seven children on their dairy farm, he learned to work hard and put family first. He loved his parents and valued their examples and teachings throughout his life. They didn't have much but they had faith and they had each other and that made it enough.  At the age of 7 He broke his leg when a horse fell with him. The break was a bad one, he was in the hospital for six weeks with five gallon buckets of water strapped to his leg. He even spent his 8th birthday in the hospital and missed so much school that he had to repeat a grade.  When he was 16 he got mad at a teacher and quit school. His dad didn't say anything to him about it, just put him to work. He dug the family's septic system by hand during the winter. His dad kept him so busy that he was really happy to go back to school the next year. Being two years behind in school had its perks, he was able to graduate with Billie in 1950.
Royce and Billie took a fancy to each other early on. They knew they were meant to be together. On November 1, 1950 (his 20th birthday) he was married to Billie Renee Cazier in the Logan Temple. Royce always said that Billie was the best birthday present he ever received. Royce and Billie bought their first and only home just before getting married. At this home they had many strangers enter but left as good friends. They welcomed everyone in with open arms.  Royce worked with his dad on the farm most of his life. There was a short time when he and Billie lived in Murray, Utah and he worked as a plumber. Billie and Royce decided to return to Star Valley after living in Murray for about a year and take over the farm for his dad. Royce worked at the saw mill, airport, and worked as a hunting guide for many years. However, his heart was always at the farm. Royce was a hard worker and took great care of his animals, and it showed. The farm was even given the honor of being named the top dairy in the whole state of Wyoming. He was a member of the PigginString Riding Club, raced Cutter races and had a cow cutting horse, Little Peppy 3.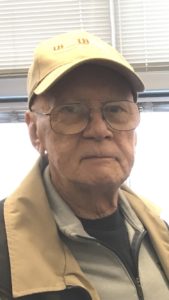 Martin L. Byers, 78, of Thayne, passed away surrounded by his family on July 31, 2019. Martin was born in Allentown, Pennslyvania, to Bertha and Martin Wieser. Upon their death, Martin was adopted by Joseph and Marion Byers. Martin is survived by his wife, Gloria, of 40 years, sons, Martin R. (Diane) Byers, J. Thomas (Michelle) Byers, Keith (Michelle) Baumgard and daughters Kristi (Gordon) Goad, Kerri Snow, Judi Eppihimer and Jodi (Douglas) Hetrick, brothers James Wieser, Robert (Phyllis) Wieser, and sister Shirley (Jack) Kesting, Martin had 14 grandchildren, eight great grandchildren and many loving nieces, nephews and extended family.  He was preceded in death by his parents and brothers, Donald Wieser and Ronald Wieser.  Martin loved to hunt, fish and just spend time in the mountains. With his passion for hunting, he became a certified hunter safety instructor where he taught for many years. He also enjoyed watching football, where his favorite team was the Denver Broncos. Martin started his career working for the Wyoming Highway Department. He also worked as a mechanic, heavy equipment operator and blasting specialist in the coal and talc mines in Wyoming and Montana. Upon retiring in 2003, Martin enjoyed being in the outdoors and spending time with his family.  To carry out Martin's wishes, there will be a private Celebration of Life ceremony for the family at a later date. Martin was a loving husband, father, uncle, grandfather and friend to many. He will be greatly missed by all those that knew him
Let us know what you think!
Tagged:
Horace LaRoyce Nield
Martin L. Byers
Star Valley Obituaries
Wyoming obituaries