Independent Obituaries: December 11, 2019
The following obituaries appeared in the December 11, 2019 edition of the Star Valley Independent.
For more area obituaries, visit schwabmortuary.com.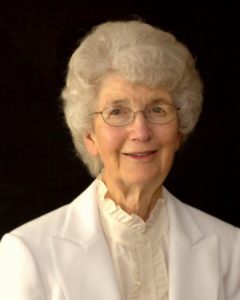 Emma Jean Moore Call passed away peacefully at the age of 90 of natural causes on December 7, 2019, at the Homestead Assisted Living.
She was born August 5, 1929 at her Grandmother's home near Soda Springs, Idaho, the first child of Walter James Moore and Elsie Marie Hopkins. She spent many happy hours at her grandparents farm riding horses, milking cows, feeding lambs, gathering eggs and fishing with a willow pole.
Their home had no indoor plumbing, electricity or central heating. The pump on the porch supplied the water. Her mother passed away when she was only nine years old leaving her and her younger brother, Dean and sister, Lenniss.
At the age of 10 she moved in with her Grandmother to help her run a boarding house. She met her future husband, Robert Call, when he came to Soda Springs to work in his brother's service station. They were married July, 1946 after Bob was discharged from the Navy when WW II ended.
Their first seven years were spent in Afton, Wyoming where Bob worked in the gravel business with his brother and later ran the Valleon Hotel. They welcomed three children into their home, Susan, Barbara, and Reid. In 1953 they moved to Rexburg, Idaho, purchased land and built a Sinclair service station and a home. It was a joint effort with Bob working long hours at the station and Jean doing the bookkeeping. In 1962 the family was complete when Daren was born.
Jean served in many positions in the Church of Jesus Christ of Latter-day Saints throughout their married life including the Relief Society on Ricks College campus, primary and ward Relief Society positions. Bob and Jean served a mission in the St. George Temple Visitor Center. Bob passed away in July, 2000.
Jean enjoyed her yard and flowers, canning, embroidery, reading and watching old movies and has spent hours finding her ancestors and preparing names for the temple.
Jean was preceded in death by her husband, mother, father, step-mother, brother and sister, two grandsons , one granddaughter and two great-grandchildren. She is survived by her children Susan (Reed) Thurman of Rexburg, Barbara (Dennis) Harnsberger of Boise, Reid (Jackie) Call and Daren (Laurie) Call both of Rexburg, 19 grandchildren, 62 great-grandchildren and three great-great grandchildren.
Funeral Services will be held 10:00 a.m., Wednesday, December 11, 2019, at the Rexburg Stake Center, 845 West 7th South . Burial will be in the Afton Wyoming Cemetery at 3 p.m. The family will visit with friends from 6 p.m. to 7:30 p.m. Tuesday, December 10, 2019, at Flamm Funeral Home in Rexburg and from 9 a.m. to 9:45 a.m. preceding the services at the church. Condolences may be sent online to www.flammfh.com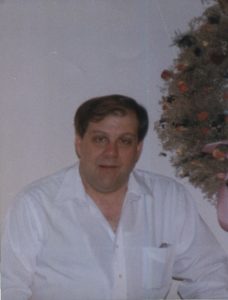 Lance Nield Brog was born on May 11, 1953 in Afton to Frank and Nield Brog. He passed away on November 25, 2019 at his home from natural causes. He was the third of four children; two older sisters, Freida and Valerie, and a younger brother, Shane. He attended Metcalf Elementary in Etna Wyoming. His Junior High and High School years were spent in Afton Wyoming. He worked part time at Nield's Market while going to high school. He graduated from Star Valley High School in 1971. He attended Ricks College for one year and then accepted a mission call to the New England States Mission in 1973.
After fulfilling a successful and rewarding mission, he returned home and continued working at Nield's market until starting employment with Utah Power and Light in Kemmerer, Wyoming. He worked as an operator in the control room at the Naughton Power plant. He also worked part time at the Maverik . After his time in Kemmerer, he transferred to Montpelier, Idaho and became a meter reader for the power company.  In 1988, Lance moved back to Afton and bought a home west of Main Street. He resumed employment at Nield's market. In the early '90s he sold his home and began working for Delta Airlines at the Salt Lake International Airport. He bought a condo in South Salt Lake which his family enjoyed helping him fix up. He lived there the remainder of his life.
After ten plus years of employment with Delta, Lance began work for Walmart. After several years with Walmart, he started working at Deseret Industries and was there until the time of his death. While working at Deseret Industries, he had the opportunity to acquire many collections. These consisted of books, die-cast model cars, and stuffed animals, his favorite being Snoopy. He loved the people that he worked with. Lance worked the Saturday before his passing and spent time on the phone visiting with friends that Sunday afternoon.
Lance was an active member of The Church of Jesus Christ of Latter Day Saints. His bishop said Lance enjoyed attending Sunday School and the class always enjoyed hearing his interesting remarks during the lesson.
Family get togethers were a highlight for Lance. He looked forward to spending birthdays, Thanksgiving, and Christmas with his family. He loved his family very much. He enjoyed motorcycles, guns, hunting, and fireworks. He always looked forward to the Fourth of July in Wyoming where he could light off the "really good" fireworks.
Lance had many friends whom he loved, and they in turn loved him. He cared deeply about others and was truly kind. He was preceeded in death by his father. He is survived by his mother, sisters, brother, nieces and nephews, and great nieces and nephews.
Let us know what you think!
Tagged:
Emma Jean Moore Call
Lance Nield Brog