Independent Obituaries: December 29, 2021
The following obituaries appeared in the December 29, 2021 edition of the Star Valley Independent.
For more area obituaries, please visit Schwab Mortuary.
For more resources including headstones, please visit the Star Valley Historical Society.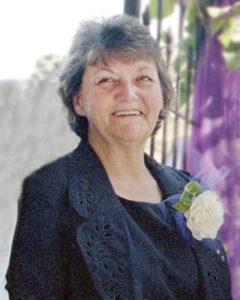 On December 22, 2021, our Christmas Angel returned home to her Heavenly Father. Brenda Ann Helm Prudent passed away surrounded by her family and loving husband Jene with whom she shared 60 wonderful years of marriage. They were sealed together as an eternal family in the Idaho Falls Temple, May 1, 1975.
Brenda was born December 25, 1944, to David William Helm and Carol Cecil Olson Helm. She grew up and attended schools in Star Valley. She and Jene graduated from Bonneville High School in Idaho Falls, just before their oldest daughter graduated in 1979. She continued her education throughout her life.
On February 15, 1961, she married Jene Francis Prudent in Afton, Wyoming. Brenda and Jene made their home in Idaho Falls, Idaho, where Brenda worked in the Bonneville County Elections for 38 years after her children were raised.
She was a member of The Church of Jesus Christ of Latter-day Saints. She enjoyed spending time with her kids, grandkids, great-grandkids, and other family members. She was a genealogy enthusiast and loved visiting cemeteries in search of her ancestors. She also enjoyed reading books, loved flowers and spending time in her garden.
Brenda is survived by her loving husband, Jene Francis Prudent of Idaho Falls, Idaho; daughter, Brenda Jan Prudent of Idaho Falls, Idaho; son, Jene Francis (Jillynn) Prudent, Jr. of Kimberly, Idaho; son, Jeffrey William (Vicki) Prudent of Idaho Falls, Idaho; daughter, Sherry Lynn (Jay) Glick of Idaho Falls, Idaho; daughter, Alisa Ann Prudent of Idaho Falls, Idaho; brother, Bill (Kathy) Helm of Smoot, Wyoming; brother, Dee (Sue) Helm of Smoot, Wyoming; brother, Rex (Sherry) Helm of Cheyenne, Wyoming; 14 grandchildren, 23 great-grandchildren, and one due in February.
She was preceded in death by her parents, brother, David Lloyd Helm, sister, Carolyn (John) Bowers, brother, Lee Helm, and parents-in-law, Albert Charles (Jeff) and Vena Swenson.
Services were held at 10:00 a.m. Monday, December 27, 2021, at the Idaho Falls Stake Center, 1155 1st Street, with First Counselor Marvin Whyte officiating. The family visited with friends Sunday from 6:30 p.m. to 8:00 p.m. at Wood Funeral Home East Side, 963 South Ammon Road, and Monday from 9:00 a.m. to 9:45 a.m. at the church. Burial will be in the Auburn Cemetery in Wyoming.
Condolences may be sent to the family at www.woodfuneralhome.com.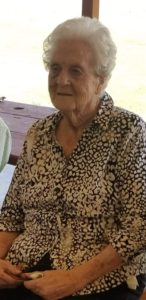 Ivy Hunsaker Simpson passed away peacefully at the Star Valley Care Center on December 23, 2021.
Ivy was born July 24, 1920 to Wilford W and Rachael Ivy Parson Hunsaker. She was the fourth of seven children. She grew up on the family farm. She attended school first thru eigth grade in Smoot then on to high school in Afton.
Ivy married Jessie Calvin Simpson on July 25, 1936 in Randolph, Utah They started their married life in Bedford, Wyoming. A daughter LuGene and a son Doyle were born to them while living in there.
Jess and Ivy decided to buy the George Hemmert Ranch 2.5 miles north of Thayne. Twin daughters Sharen and Karen were born and two years later another daughter, UnaRae was born to them.
Ivy worked in the Thayne School Lunch Program, Swiss Mountain Cafe as their cook.
Jess and Ivy bought the Peter Pan Cafe in Thayne then later sold it and moved back the the Ranch.
Eventually they sold their ranch and bought the Boyd Simpson Ranch just south of there place just up the road where they made their home.
Ivy also worked at the Swiss Cheese factory, Call Air, Polaris, Aerotek in Afton building airplanes and snowmobiles. She was a hard worker putting in her eight hours, coming home and working on the ranch and raising her family.
She loved to quilt, making each of her children one, plus each of her grandchildren one.
She loved to crochet, knit, sing to her grandchildren and she loved classic country music.
The last six years and five months were spent in the Care Center. She was happy being there to tell her jokes and her stories, singing. They would play the oldies and Mom new them all. She loved visiting with the Nursing Staff and the residents that live there.
Ivy had a good memory and was able to give a lot of information about Smoot and the people who lived there back in the day.
Mom had the privilege of being the first to have her family sealed in the Star Valley Temple on November 1, 2017. Her greatest blessing was her Family.
She is survived by her children LuGene (Robert) Osmond of Sandy Utah, Doyle, Sharen Trefren and Karen Huston of Thayne, 23 grandchildren, 59 great grandchildren, 39 great great grandchildren and three great great great grandchildren.
She is preceded in death by her husband Jess, a daughter UnaRae, son-in-law, two granddaughters, a great granddaughter, a great grandson, her parents Wilford and Rachel Hunsaker, brothers Ronnie, Lynn, O'Dell and AD, two sisters Erma (Handy) Anderson and Velda (Delbert) Heiner.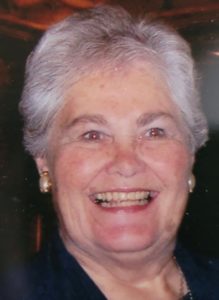 Joanna Murdock Petersen, age 85, passed away on December 22, 2021, at Maple Springs of North Logan, Utah. Joanna was born on August 2, 1936, in Heber City, Utah, to John Bard and Jennie Lois Simpson Murdock. In Cokeville High School, she was a twirler in the band and participated in the Glee Club, FHA, Pep Club, Speech Club, and worked with Sage Staff.
Joanna married Richard Dimond Petersen on July 22, 1953. They were later sealed on March 4, 1962, in the Logan Utah Temple. Joanna was a member of The Church of Jesus Christ of Latter-day Saints, and she served faithfully.
She was dearly loved by her husband, eight sons, 40 grandchildren, and 64 great-grandchildren. Her joy came from her family, and her work was being a wife, mother, and homemaker. She was an excellent cook and turned leftovers into delicious casseroles, made the creamiest birthday fudge, and baked the best Texas sheet cake ever. She was skilled in counted cross stitch, making and giving many samplers to family and friends. She taught piano for 24 years. An accomplished pianist and organist, she accompanied soloists and groups in Church, school programs, high school plays, and other community events for more than 60 years.
Joanna and Richard loved being together. They watched their sons' many basketball and football games, served in the Illinois Peoria Mission from 1992-94, and enjoyed traveling with family and having family visit them.
Joanna is survived by her children, Rick (Dori) Petersen, John (Rebecca) Petersen, Michael (Gwen) Petersen, Brent (Megan) Petersen, Mark (Erolyn) Petersen, Kent (Kathy) Petersen, Rob (Mistee) Petersen, and Jeff (Velvet) Petersen. She is also survived by her younger three sisters and brother, Joyce (John, deceased) Compton, Norene (Stan, deceased) Thompson, Judy (Lonnie) Lloyd, and David Murdock.
She was preceded in death by her beloved husband and parents.
Funeral services will be held on Thursday, December 30, at 12:00 noon in the Cokeville 2nd Ward Chapel, 725 East Main, Cokeville, Wyoming. A viewing will be held prior to the funeral, from 10:00-11:45 a.m. Interment will be at the Cokeville Cemetery.
Let us know what you think!
Tagged:
Brenda Ann Helm Prudent
Ivy Hunsaker Simpson
Joanna Murdock Petersen
Star Valley Wyoming obituaries
Wyoming obituaries